Here's all of what was announced at WWDC 2016. The company has made significant improvements to the functionality of major platforms: iOS, macOS, tvOS and watchOS. Here, we are compiling everything significant announced at the WWDC in one post. Let's check them out.
Important Announcements as WWDC 2016
1. watchOS 3
At the WWDC 2016, Apple announced big changes to the Apple Watch with watchOS 3. watchOS 3 is way faster in opening and using apps on watch as compared to the present watchOS 2. The new platform version brings along quick respond options as well as smart replies. A new SOS feature has been added to let you quickly and easily call 911 for help. It will also support sending message to your emergency contacts when you need help.
Scribble is another highlight of the watch. Users can scribble on the display to type a message and send it easily. A new Minnie mouse watch face is also available as well as a new Activity watchface. There's an edge-to-edge swipe gesture to let you easily access new watch faces.
watchOS 3 now comes with Activity sharing feature. This implies that one can swipe to activity rings and see activity rings of friends and family members. Users can also view their own activity rings to view step counts and more. Apple has also come up with a new Breathe app to help users in breathing exercises, and others.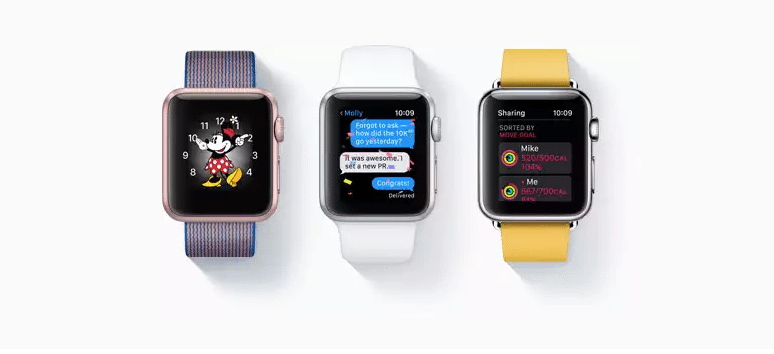 2. tvOS
tvOS comes with a single sign on mode that allows you to log in once and access all channels available from your cable provider. You can download a channel app onto your phone and it will automatically appear on your tvOS.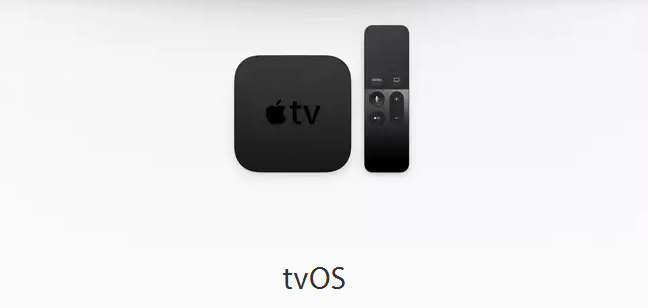 3. iMessage
Apple is revamping iMessage to include bigger emojis and suggestions to turn keywords to emojis. Users can also send heartbeats and haptic signals, text or images scribbed by hand and more. Within the app, you can embed Apple Music links and videos. It now includes animated effects as well such as strobe lights, balloons, invisible ink hides etc.
4. Photos
Photos is getting updated with new features to organize and manage your collection. The pictures and videos can be sorted into Moments and even turn into highlight reels with audio track and effects. The privacy of the users is never compromised at any level, Apple assures. 3D touch options were first added in iOS 9.3.
5. Apple Music
Apple Music has been completely redesigned with new navigation and features to make it easier to find your favorite tracks. The new music files are stored locally on the phone. New sections have been added to make it easier to navigate such as there's one section for downloaded music, one for recently added songs and albums etc.

6. Apple Maps
With WWDC 2016, Apple Maps is also getting a whole new feel and the new redesign will now show more of a map when the user opens the app. Through Maps, one can book rides, pay for them, make restaurant reservations etc. Maps is also coming to CarPlay and will show traffic and other alternative routes. It will also allow you to check in on social networks even without leaving the app.
7. Voicemail Transcription
iOS 10 will feature voicemail transcription to automatically transcribe voicemails. It is also taking on spam calls and will alert you about them before you pick up. iOS will handle the VoIP calls in third-party apps in similar way as ordinary cellular voice calls.
8. HomeKit
HomeKit gets a new Home app so that you can control all your internet of things stuff. It will now support even more smart home utilities. The Home app will work remotely as a secure access point in your house.
9. Siri
Siri has been updated to allow it to control third-party apps. You can use it for various purposes like to book rides, make Skype calls, and send WhatsApp messages and lots more. Siri is now opening up to developers and opening up new features for the users. It also offers keyboard text predictions, better multilingual experiences and more useful autocomplete suggestions.
10. Continuum
The updated Continuum features let users move between iOS devices and Macs. You can use your iPhone to confirm your identify and can also authorize Apple Pay payment through Safari.
iOS 10 has already been released as a developer preview and will be available widely as public beta next month.
Which are your favorite features from the WWDC 2016? Share your thoughts with us in the comments.