One of the least organized aspects of the workplace is the managing of employee time off. How many employees are on vacation this week? How many sick leaves an employee took this year? How much time are we losing to track absence on paper? If you find it difficult to manage such questions, it is best to have a tool to track employee paid time off. These online tools make it hassle-free to manage time-off and give you a better insight about your employees' performance. Here are the best tools to consider:
Best Tools to Track Paid Time Off
Centreli offers you the easiest way to manage your employee records; track their vacation and paid time off. It offers flexible and automated tracking of vacation and any other type of paid time off for your employees. The best part of Centreli is that it is easy to use and any novice user can avail benefits of its features. Their self-service portal allows employees to quickly make requests and the managers can approve those requests there only. It eliminates any unwanted hassles and complexities and smoothen the process of tracking paid time off.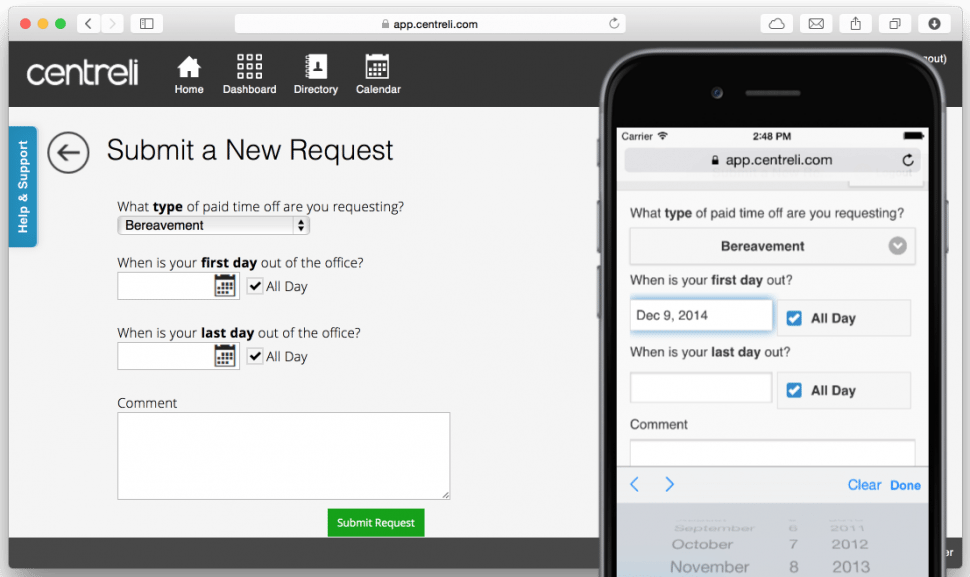 Zenefits is a well-known employee tracking tool and one of its useful features is to track employee paid time off. This tool allows you to tailor the ideal PTO policy for your company. You can customize the sick days, personal days and work-from-home days to your employees. It allows you to set your own PTO limits and adjust the PTO accrual rates for each individual.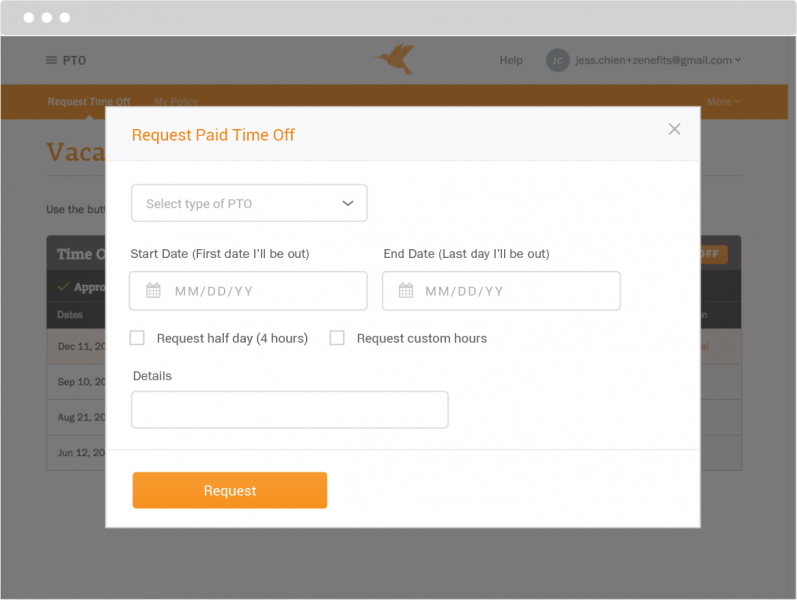 Get Kin HR today and spend less time in managing time off. This paid time off tracking system is capable of tracking all time-off policies, employee time-off requests as well as approvals at one centralized location. Employers can track balances, accruals, carry over and refresh dates. On the other hand, employees will be able to view their balances, review team calendar and more. It allows you to create unlimited time-off policies for every type of employee leave.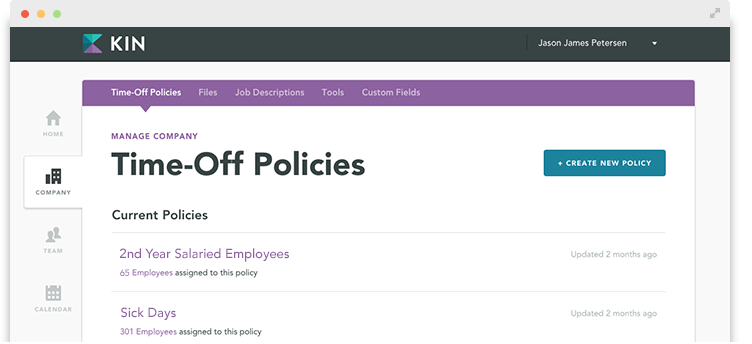 Replicon offers you an easy way to automate time-off tracking for accurate employee staffing and compliance with the internal policies. It empowers employees with self-service time-off requests and balance view requests as well. The best part of this tool is that the flexible workouts speed up the time-off approval process so as to ensure accuracy and compliance.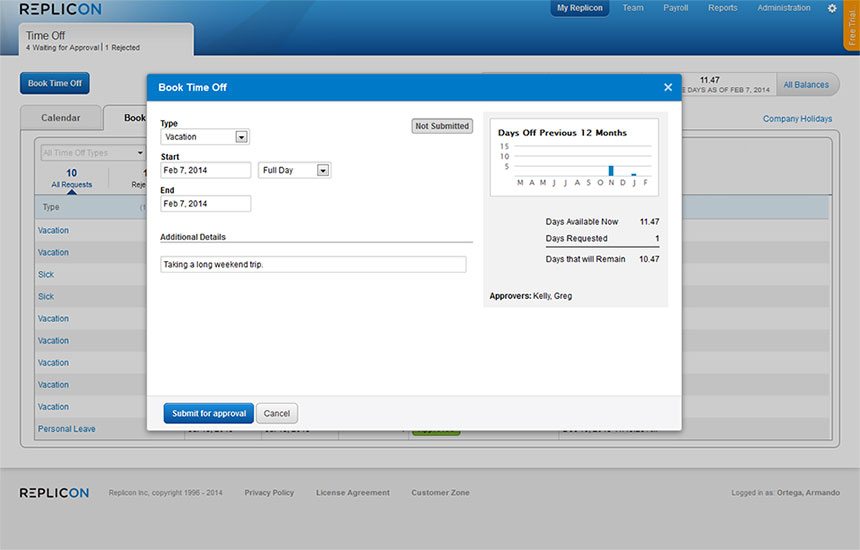 Calamari is a must-have in our compilation of the best tools to track employee paid time off. This online tool automates the PTO calculation and helps you to plan holidays. This easy-to-use tool does not require any special training of your employees. You can also configure who should decide about employee leave or who should be just notified. It seamlessly integrated with Google apps, Office 365, Slack, Tempo Planner, Toggl etc.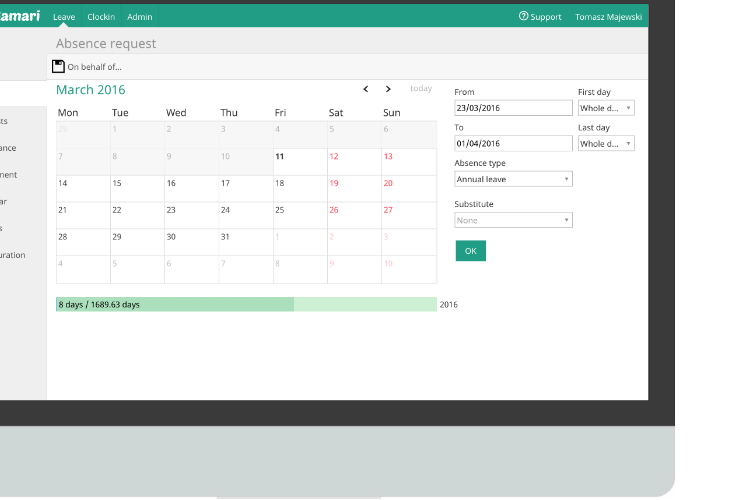 One of the most efficient tools, Flapps comes with a Paid Time Off management feature which is fully integrated with time tracking. A single report offers you an insight about employee's monthly performance by detailing time off and tracking. It is an intuitive tool that comes with easy to use features so that your newly joined employees can also use it efficiently.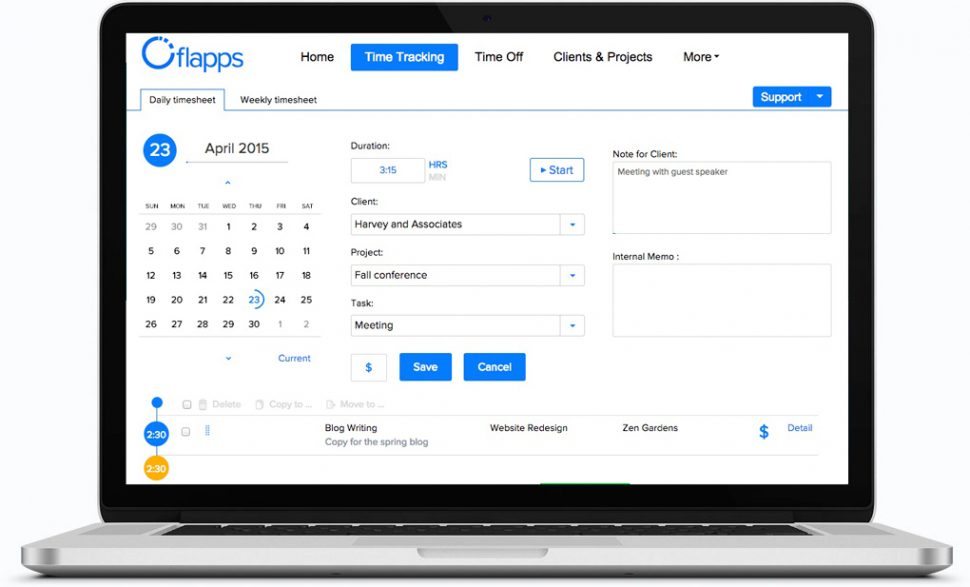 Empxtrack is a technologically advanced yet simple to use tool that keeps track of employee attendance. It also allows you to track vacation time off in an easy manner. The HR managers will be able to better sync attendance records of employees with this tool whether they are working in different time-zones, in multiple shifts or at multiple locations.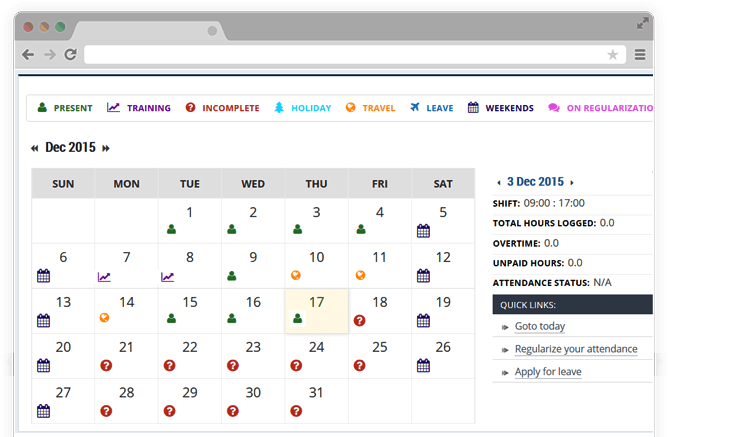 Jolt Time Clock is an extremely powerful time tracking tool for any organization. It is an all-in-one, integrated system to track your employees' time and attendance. It is available on almost any internet connected device and thus, real time information is always available to your payroll department. They don't have to wait for the information to arrive from different locations to be sent to them. It makes tracking vacation paid off an easy task.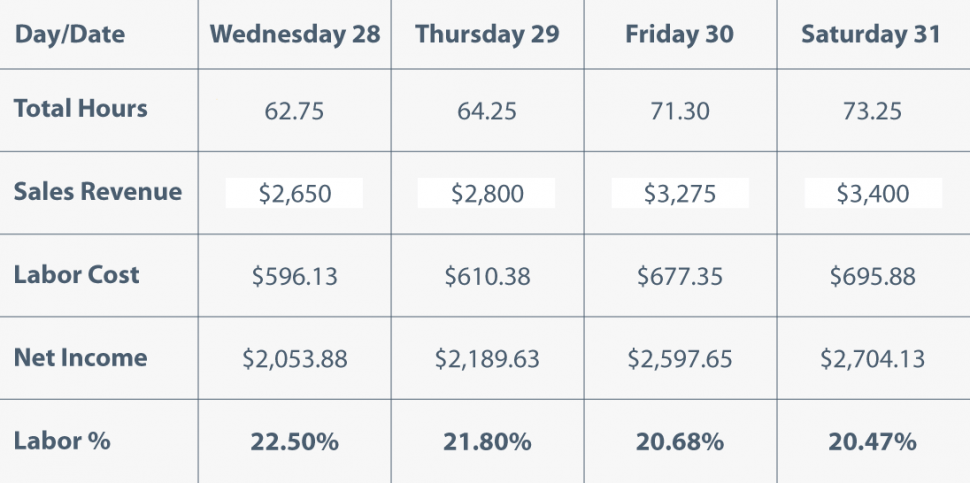 Time-off Manager is a fully automated online service that allows you to track and manage employee absence, time-off, leave and attendance. It offers a complete solution to all three types of users: admins, managers and employees. As this online service involves submissions of all requests through the systems, it eliminates the need for manual time-off processes. It eliminates the need for paperwork and the risk of errors when track attendance on paper.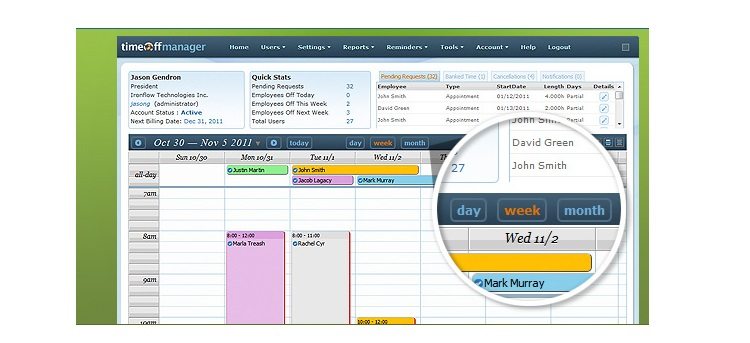 Last but not the least, here comes Resource Guru in our assortment of best tools to track employee paid time off. It offers a simple way to schedule people and other resources online. The simple tool allows you to manage your employees effectively. It offers a flexible way to track vacation time-off. It comes with useful set of features that allow your employees to be more productive, more efficient and more profitable.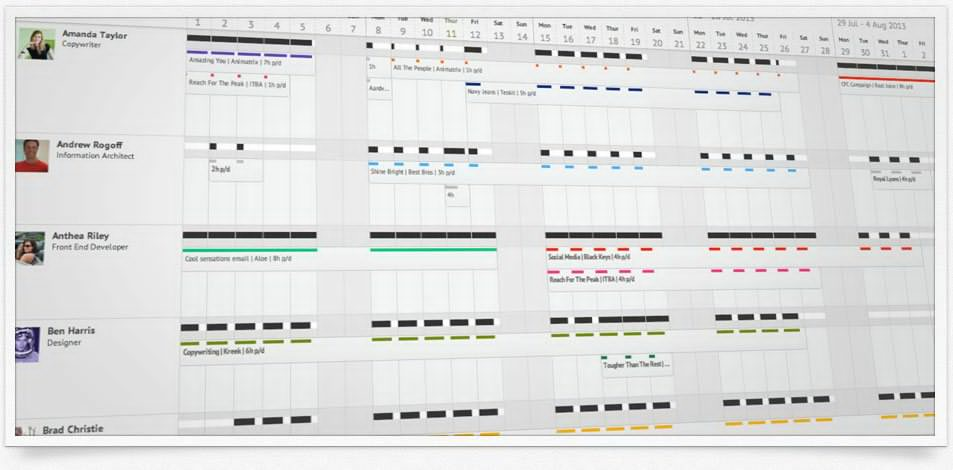 Have more recommendations for services and tools that allow one to track employee paid time off? Let us know about them in the comments.