There are lot many Bluetooth speakers available but only few catch the attention like UE ROLL. The speaker was released last year and sounded insanely amazing. Now, Ultimate Ears announces the sequel to its popular product and called it as UE ROLL 2. It comes at same price as its predecessor which is $99 but comes with improved Bluetooth range and sound. The original Roll was already a good option given its portability and sound quality and with this UE Roll 2, the audio and range boosts would be noticeable.
About UE ROLL 2
"Whether at the beach or backpacking, UE ROLL 2 brings even more to the party, with 15 percent more sound and an increased wireless range of 100-feet, all while keeping the sleek, disc shape design of the original UE ROLL. Weighing in at just over half a pound, the UE ROLL 2 packs in more sound without adding extra size or bulk", says Ultimate Ears.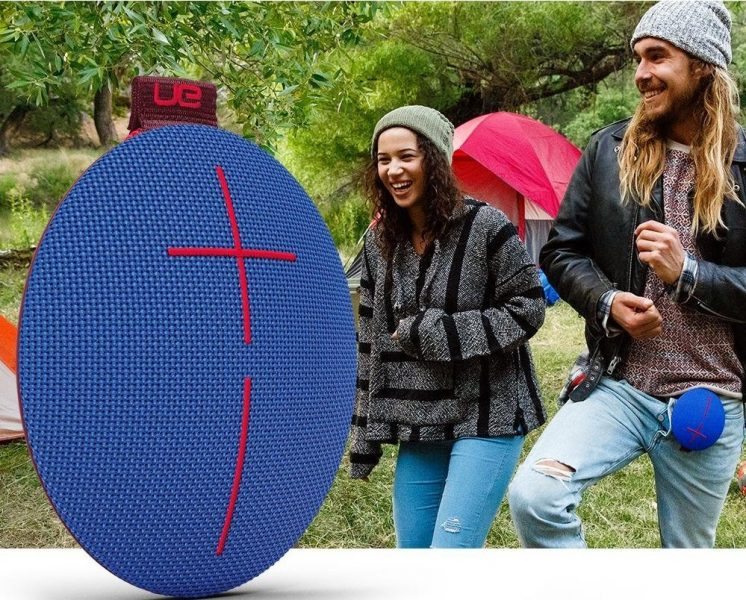 The Logitech-owned company further says, "UE ROLL 2 is meant to go with you on your next adventure. Equipped with a bungee cord loop, this already small and light speaker is portable and versatile. You can attach it to your backpack, belt loop or bike, so you can take it anywhere and never be without music. It's waterproof (IPX7 certified), drop-proof and built to withstand a beat up, all while delivering epic sound in the palm of your hand".
Design
The UE ROLL 2 has improved the internals while still retaining the popular disc-shape design. It packs in more sound without adding extra weight. This small and light speaker is ultra portable and versatile. It is waterproof with IPX7 certified which implies that it can survive in a 40-minute dunk in one meter of water. You should still avoid submerging it.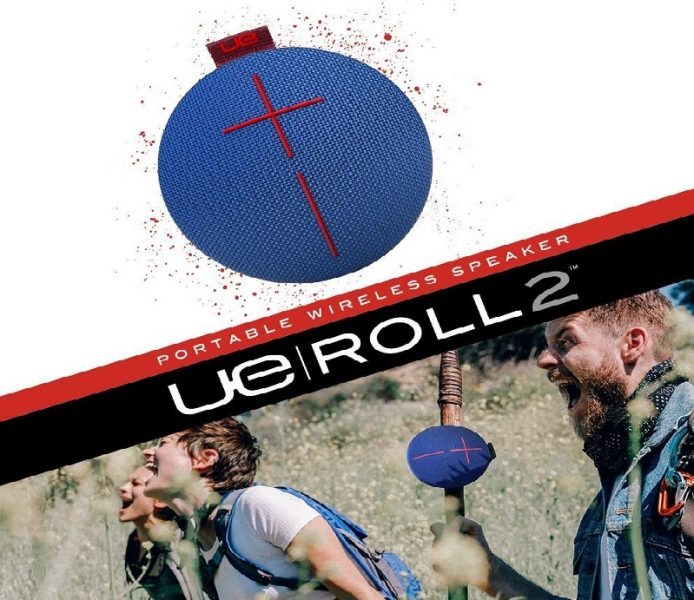 Louder Sound and Wider Range
Ultimate Ears claims that it can go 15 percent louder than the current model and also offers a wider wireless range of up to 100ft from 65ft of predecessor. The original Roll is rated at maximum output of 85dBc and the newer Roll2 maxes out at 87. It has a rated max of 100 feet.
There's a new Block Party feature that allows up to three devices to pair simultaneously. Users can pair to a single speaker through UE's app. The feature should be helpful when listening as a group.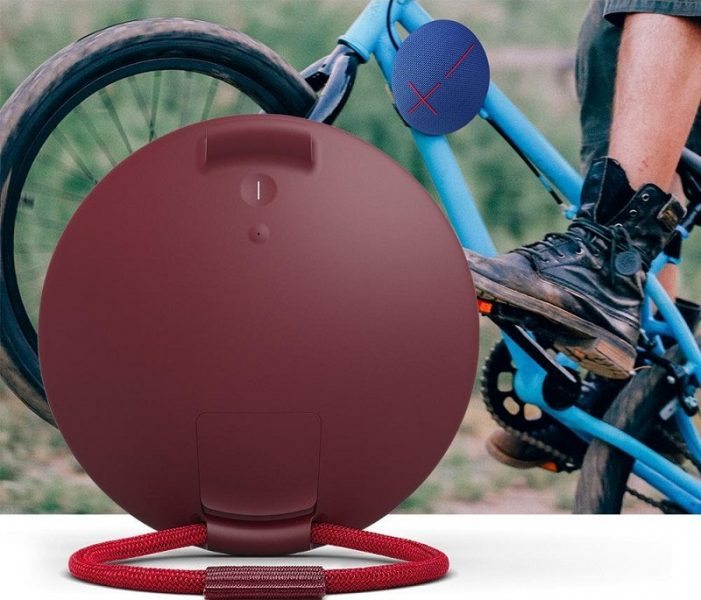 Extremely Portable
The Roll is surprisingly powerful for its portability and take-it-anywhere size. When you pull open the flap, you will find an auxiliary jack and a micro USB port for charging. Core to the design is a bungee cord loop, neatly tucked away underneath. You can use it to attach to various objects for a tight fit. You can attach it to your backpack, belt loop or even bike.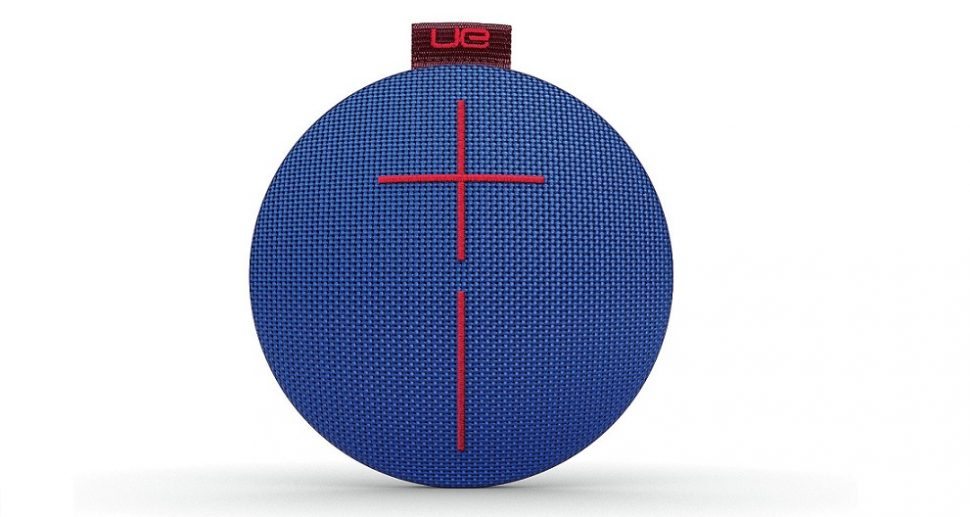 | | |
| --- | --- |
| Specifications | UE ROLL 2 |
| Waterproof | Yes |
| Shockproof | Yes |
| Bluetooth Wireless Range | 100 ft. |
| Battery | Rechargeable Lithium-Ion |
| Battery life | Up to 9-hour |
| Block Party | Pairs 3 Bluetooth devices simultaneously |
| Compatibility | Bluetooth-Enabled devices |
| Wireless connectivity | Yes |
| Aux input | 3.5mm |
| Price | $99.99 |
| Available at | Amazon.com |
Wrapping Up
Though Amazon Tap is a big competitor to UE ROLL 2 but is not waterproof and also does not sound as good as Roll 2. UE Roll 2 launches in US and select European countries this month. It will be offered in five different colors: Habanero, Tropical Anime, Volcano, Sugarpalm and Atmosphere.
Buy it from Amazon
Share your thoughts about UE ROLL 2 with us in the comments.