Here's Roccat Nyth
Roccat is known for providing various gaming mice, mechanical gaming keyboards, gaming headsets and other accessories. Roccat Nyth is the most exciting gaming mouse that comes with most customization features. It is billed as an MMO mouse with incredible customization potential and intuitive new software.
Design
The mouse has a tactile plastic scroll wheel with a button in front of it. This right-handed ergonomic mouse is equipped with a 12,000 DPI Twin-tech Laser Sensor R1 and eighteen buttons. The twelve of those eighteen buttons are interchangeable thanks to the supplied carry case which consists of 33 buttons. This allows you to customize the thumb area of mouse as per your specific needs.
On the left side of the mouse, there's a 12 button thumb area. All these 12 buttons can be replaced by other designs. There are over 18,000 combinations possible. The right side of the mouse can have slim side panel or replace it with wider model for added comfort. Flipping the mouse over, there are four low friction feet on the base of the mouse and in the center, there is 12000 DPI laser sensor.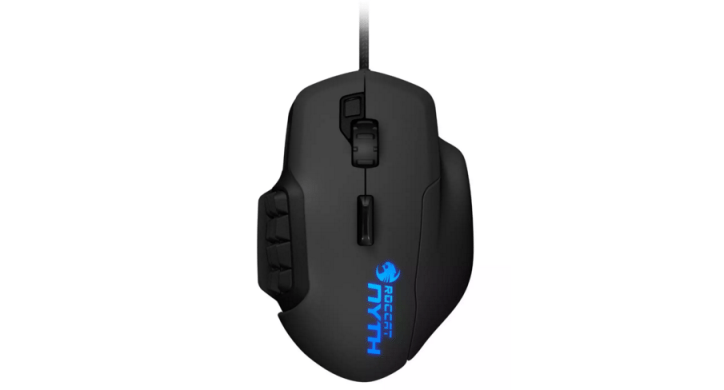 Features
The mouse features 1000Hz polling, 1sm response time, a 16 bit data channel and 50g acceleration. A 72Mhz Turbo Core V2 32 bit Arm based MCU has access to 576kB of onboard memory and an adjustable lift off distance and zero angle snapping. In the center at the front, the mouse is attached to a 1.8m long braided cable and the other end features a nice Roccat Nyth logo etched onto the surface of the USB plug. An EasyShift [+] button acts as a modifier button as when this button is held down all other button perform their EasyShift(ed) function.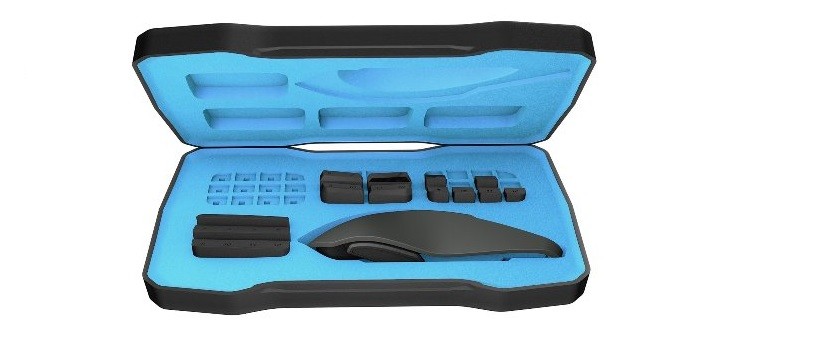 Software Swarm
Roccats Nyth comes with latest software Swarm. The first screen allows you to set the DPI profiles for quick switching, pointer speed and illumination. Then, there is sensitivity, scroll speed, tilt speed and double click speed and the advanced options include lift off distance, pad calibration polling rate, sound feedback etc. By offering compatibility with Alienware lighting, cloud compatibility and automatic update check; it allows you to offer the high level of functionality. The software also includes sensor controls.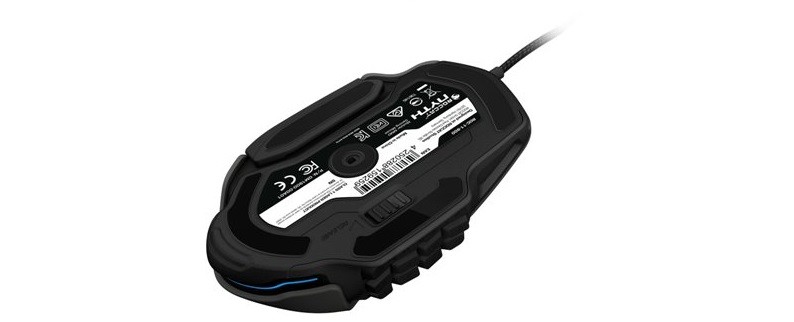 Wealth of customization options
Roccat Nyth comes with great customization options. The interface is clean and cloud backup is a great plus. It is one of the most customizable peripherals available in the market today. It is very comfortable and easy to use. The thumb buttons feel better than many gaming mice and give off a noticeable click. They are little soft to the touch and the double-wide buttons are nicely contoured and fit well under the thumb.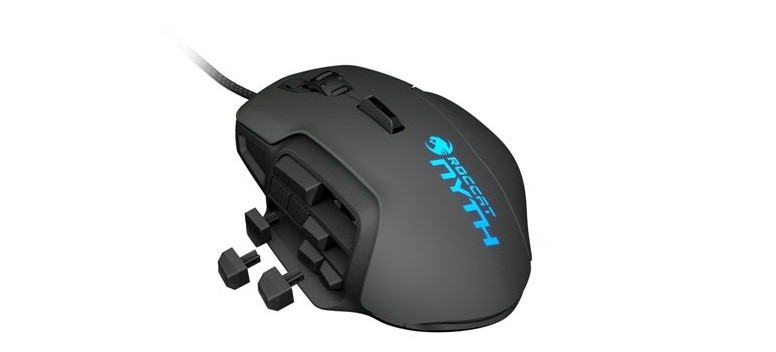 Settings
The settings tab allows you to adjust basic settings such as Sensitivity, Vertical Scroll Speed, Horizontal Tilt Speed and Double Click Speed. The Button Assignment tab informs the thumb buttons you have installed and choose from pre-defined Button sets. Then, there is an Advanced Settings tab that allows you to modify the X and Y axis independently, change the polling rate and perform a Reset to Factory Defaults.

Wrapping Up
Roccat Nyth comes well packaged and is nicely presented in an odd shaped box. The mouse ships with a smart carry case that's packed with buttons and the optional Siderest. The illumination is smart, allowing control of both sections and with full RGB support. The scroll wheel is easy to use with a nice rubber tyre and fine clicks.