Meet The Ultimate Mini Roco
Today, we are paying close attention to a fun-filled adventure platformer game called Mini Roco that has recently been launched for all three platforms: Android, iOS and Windows Phone. This game has beautiful graphics and innovative game play. Get ready to conquer the world with Roco. Set on a beautiful landscape with elements like windmills, fences, spikes, lava are sure to sharpen your mind as you help Roco reach the finish line.

Simple Gameplay
The first few levels are easy and the difficulty rises with each level. The controls are as flawless as virtual controls get, with just three buttons: left, right and jump. The achievements are satisfying and they provide great rewards. As you progress, the balloons are your best friends and will help you in smooth jumping. The job is to collect as much grass as possible while saving yourself from spikes and lava. You will work to help Roco reach the finish line through the tricky tracks. The gameplay is extremely addictive and is surprisingly strategic.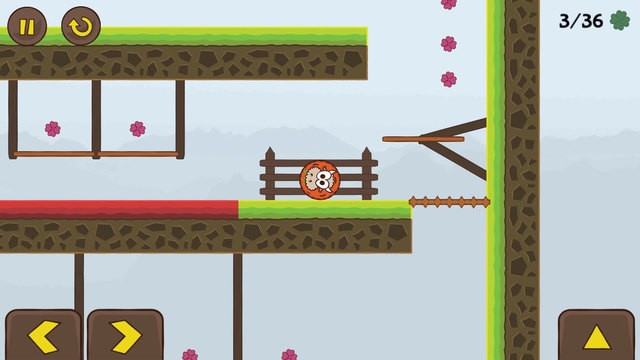 Smooth Controls
Thankfully, the controls do their job impeccably. You feel like you have complete controls over Roco's movements and fluffed jumps. It is not only about speed, there are balloons to get and grass to collect. The game lets you have a great time, without getting frustrated at any time.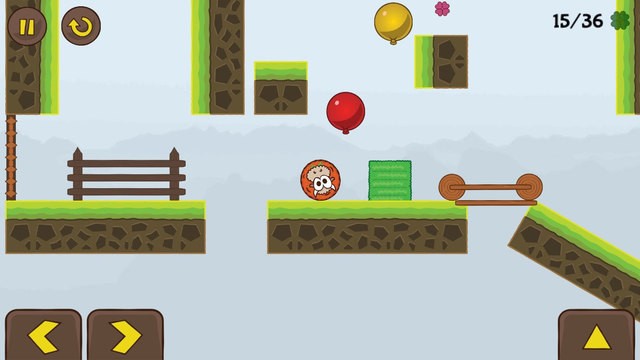 Gorgeous Graphics
Graphics is one such area which you are sure to love about Mini Roco. The background is incredibly bright and vivid. The graphics have been designed to fully use the touch display of the iPad and iPhone. It offers you a highly immersive and addicting gaming experience. The performance is also absolutely perfect on all devices I tested it with.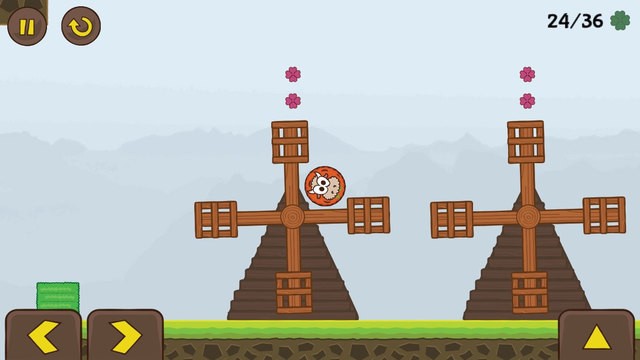 Ease of Use
Gorgeously illustrated and using an addictive interface, the game stands out from the app store pack with unique features. While it is an easy game to grasp, the challenge lies in completing as many levels as you can. In this game, there are large areas to explore and more intense platforming challenges to conquer. You will run/roll, jump, balance, climb, and bounce to go forward and earn the best score for each level. The perfect blending of adventure and fun will delight you at every phase.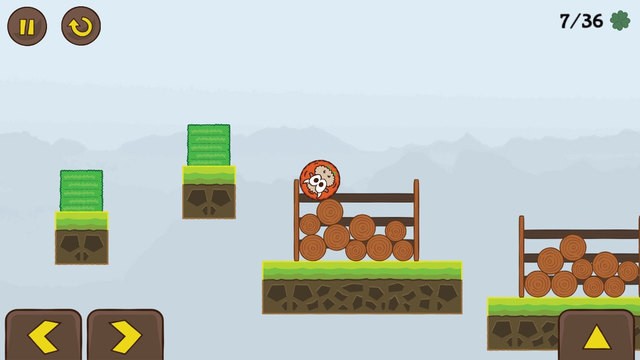 Awesome Sounds
It just might be the most satisfying one I have ever played. Another interesting part of this game is that you get as many chances as you want and it starts where you left off. Unlike other games, you don't have to wait for some time to get new lives. You will find yourself immersing in the game and the continuous carving to go forward keeps you entertained for hours.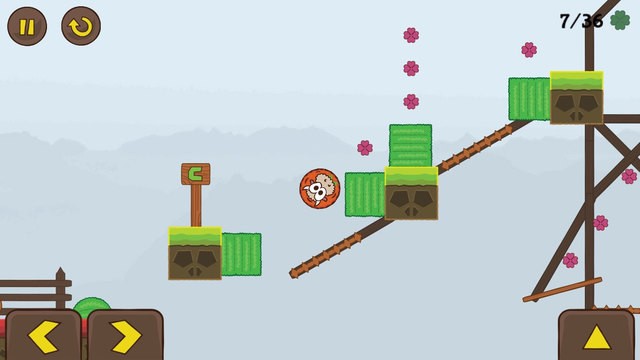 Some useful insights about Mini Roco:
Cost: Free
Ratings: 4.5 out of 5 stars
Publisher: CouncilSoft Inc.
Requires Android: 4.1 and up
Requires iOS: 7.0 or later
Requires Windows Phone: 8/10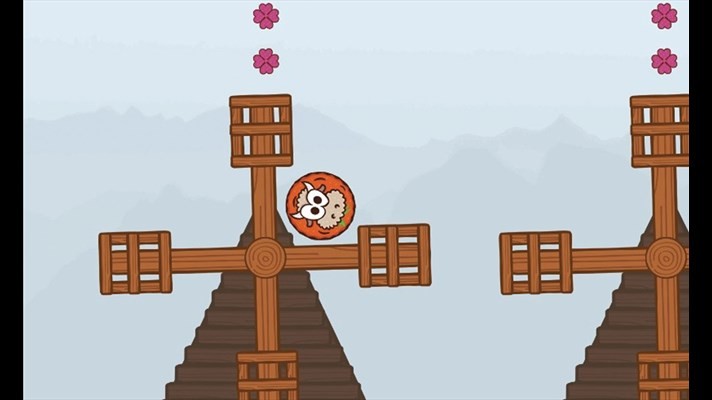 Wrapping Up
Mini Roco is a pretty straightforward game with cool landscape and simple tap controls. There are a lot of reasons to love this game, such as great challenges, fun adventure, and gorgeous scenes. Plus, you don't have to drop any cash to play this game – 24 full levels for free? Yes. All-in-all, the game is about solving puzzles, precision, dedication, practice, and enjoying game challenges. Mini Roco is definitely worth your time and attention. I would love to see more new and challenging levels.
So, why not give it a go? Give it a try and let us know how you feel about the game in the comments!