Mionix Caster is one of the best choice for gaming mice. It comes with an impressive set of features and allows you to improve your gaming experience significantly. Let's explore its features in detail and see what makes this mouse different and unique from other gaming mice choices available today.
Here are the detailed features of Mionix Caster Gaming Mouse:
Design
Mionix is always known for its excellent mouse craftsmanship and the Castor has lived up to the expectations. It is a small mouse ideally suited for players. The mouse features six buttons: a left button, a right button, a clickable scroll wheel, two thumb buttons and a dots-per-inch sensitivity adjuster. The ergonomic design by Mionix suits any type of grip style. The design of the mouse is well contoured and lets your two rightmost fingers rest in the position intended naturally. This mouse is 122.46×70.42×40.16mm and the body weighs 93.8gr.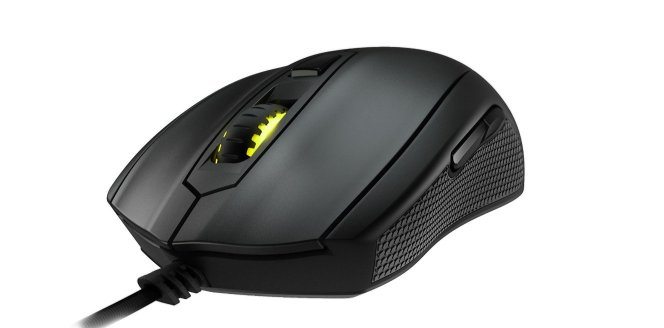 Software
The software can be downloaded from the Drivers section at the Mionix website. The first screen is "Mouse Settings" which allows you to change the double click speed, scroll speed, polling rate and pointer acceleration. There's a screen for "Sensor Performance" that lets you set up to three different DPI's, tweak the angle snapping and change pointer speed. "Color Settings" screen allows you to change the LED color options and there's a "Support" section as well that provides links to FAQ, Support, Downloads etc.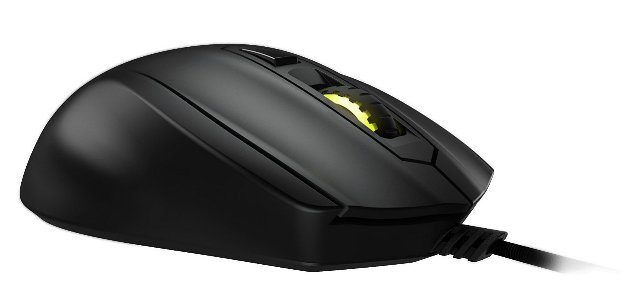 Ease of Use
Mionix Caster is exceptionally easy to use with plenty of flexibility and customization features. The construction of the mouse ensures a solid chassis and also offers a comfortable soft-touch. It is very comfortable to hold due to its sleek and compact build. The palm area of mouse features a Mionix logo, which along with scroll wheel can be lit in 16.8 million colors. A PMW-3310 sensor handles the tracking with the capability of up to 10,000 DPI without acceleration. It is one of the best gaming mice available today.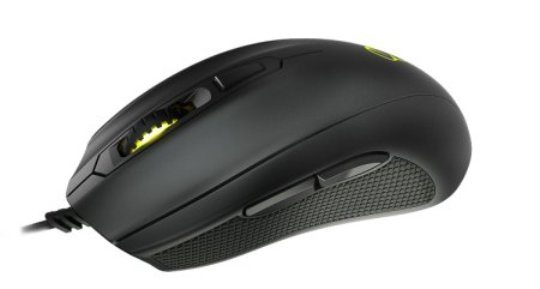 Here are the official technical specifications of Mionix Caster:
2bit ARM Processor running at 32Mhz
Right handed truly ergonomic design
Supports palm, claw and fingertip grip
Grip friendly soft touch rubber coating (4 layers)
6 fully programmable buttons
3 steps in-game DPI adjustment
2 integrated LEDs in 2 colour zones
Up to 16.8 Million LED colour options
Color shift, Solid, Blinking, Pulsating and Breathing effects
On-Board memory 128 kb built-in memory
Large black PTFE mouse feet
Gold Plated, Full speed USB 2.0 connection with Plug and Play
Cable 2m long PVC cable with cable reinforcer
And the input sensor specifications:
PMW – 3310 gaming grade IR-LED optical sensor
Up to 10000DPI
MAX tracking speed of at least 5.45m/sec (215 IPS)
No positive or negative hardware acceleration
Adjustable Lift Off Distance
---
Pros:
Attractive design
Excellent in-game performance
Nice controls
---
The Bottom Line
Undoubtedly, Mionix Caster is an incredible gaming mouse. It is not only aesthetically pleasing but also functions excellently. Anyone can easily tweak the settings to get exactly what is needed out of the available software. The ease of use and amazing set of technical specifications make it one of the top choices for gaming mice.
You can purchase it from Amazon.com at the best prices today.
Which is your favorite gaming mouse? What features do you prefer the most? Share your thoughts on the story in the comments.
If you like our content, please consider sharing, leaving a comment or subscribing to our RSS feed to have future posts delivered to your feed reader.

Please follow us on twitter @CodeRewind and like us on facebook