LG is announcing a new version of the Watch Urbane, the first Android Wear smartwatch that boasts a long-term evolution (LTE) network feature. Dubbed LD Watch Urbane 2nd Edition, the device is the first cellular Android Wear smartwatch with untethered cellular connectivity. The USP of this smartwatch is that it does not have to be tethered to a smartphone to get online.
In terms of design, LG Watch Urbane 2nd Edition comes with a round P-OLED screen with an all-metal body. It features a 1.38-inch display with a screen resolution of 480 x 480 pixels with a pixel density of 348ppi. The company says that it sports the "highest resolution display of any smartwatch" currently available in the market. It features stainless steel body and durable hypoallergic TPSiv elastomer band. There is a Power Saving Mode as well and it comes with a battery of 570mAh. You will also find the usual heart-rate sensor, barometer, pedometer, gyroscope and compass.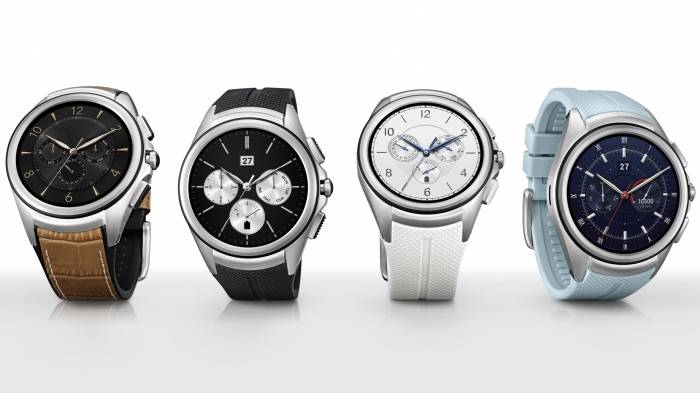 In terms of specifications, the LG Watch Urbane 2nd Edition is powered by a 1.2GHz Qualcomm Snapdragon 400 processor. It has 4GB inbuilt storage and is based on Android Wear. Compatible with both Android and iPhone, the smartwatch allows one to receive and make calls and use data over 4G and 3G as well as Wi-Fi and Bluetooth. There are three buttons of the side that allow one to activate various features. The device is dustproof and waterproof with IP67 certification. It will come in a number of colors to match the LG V10 smartphone. V10 Smartphone has been announced by LG in the same event on Thursday.
"As we have led the round-type trend in the smartwatch market, we have again upgraded convenience and compatibility," the company said. "It is significant in that we have paved the way for an Android Wear device to make communications independently."
Let's have a look at specifications of LG Watch Urbane 2nd Edition:
1.2GHz Qualcomm Snapdragon 400
Android Wear (Cell-connected Version)
1.38-inch P-OLED display (480 x 480 / 348ppi)
44.5 x 14.2mm
4GB memory
570mAh battery
Bluetooth 4.1 / Wi-Fi / LTE / 3G
Accelerometer / Gyro / Compass / Barometer / PPG / GPS
Space Black / Opal Blue / Luxe White / Signature Brown
Dust and Water Resistance (IP67)
Though LG did not announce anything regarding price or availability but said that it will be released in US and South Korea first.
Which is your favorite smartwatch? Share your views with us in the comments.
If you like our content, please consider sharing, leaving a comment or subscribing to our RSS feed to have future posts delivered to your feed reader.

Please follow us on twitter @CodeRewind and like us on facebook