USB Microphones have come a long way in the past decade and are increasingly being used for wide range of uses such as creating vocal portfolio, podcasting, live streaming yourself, playing instruments and more. The Blue Microphone Yeti is one of the highest quality USB microphones. Let's have a look at its features:
An Introduction
The microphone gives you access to high-definition audio recordings by using proprietary tri-capsule technology. It eliminates the need to have multiple microphones to record vocals, podcasts or interviews. It comes with simple controls and offer exceptional recordings. The multiple pattern selection settings include cardioids, bidirectional, omnidirectional and stereo.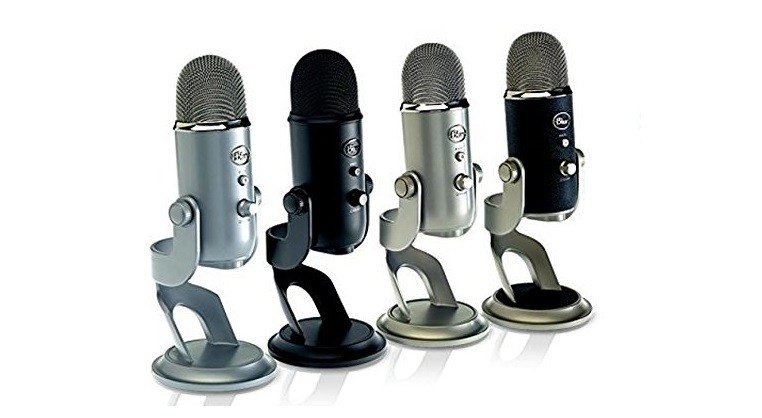 Easy to setup
The microphone does not require any complicated drivers to operate. Just plug in to your computer and it will automatically be picked up. The mic is available to use without any configuration. It is backed by a two-year limited warranty.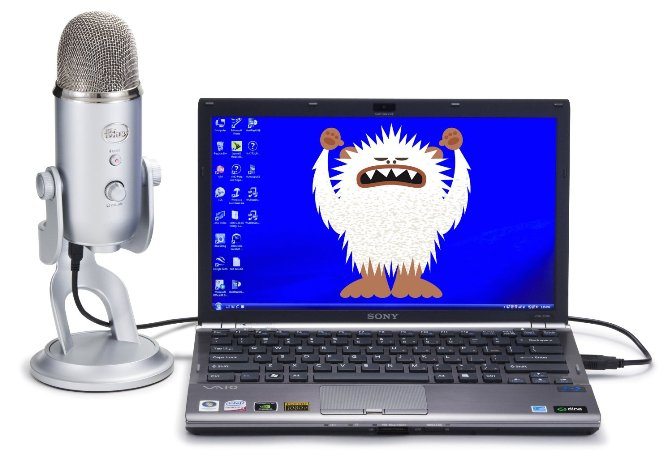 Sound Quality
Blue Microphones Yeti is the best choice for beginners as well as experts. One can easily switch between different four polar patterns and can also gain access to on-board volume control and finer tuning. Stereo Mode is suited for recording realistic general sound image. Cardioid Mode is ideal for podcasts, vocals or game streaming. When you choose bidirectional mode, it records from front and rear of microphone while omnidirectional mode records sounds equally from all directions.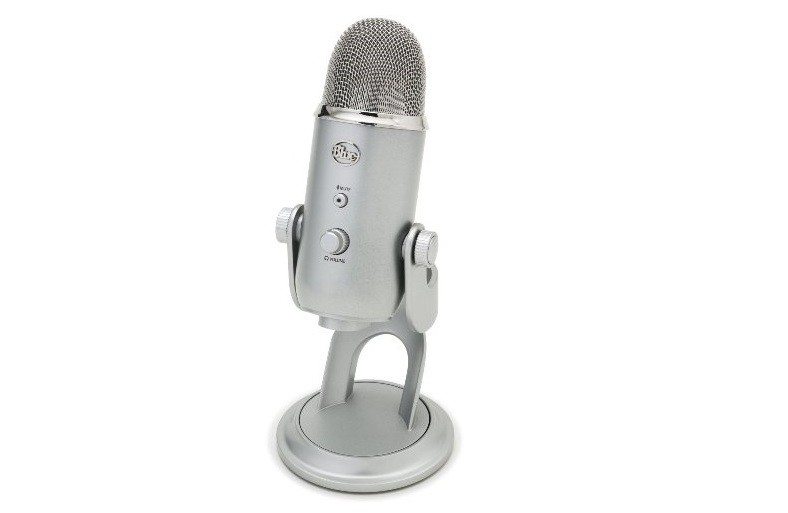 Features
There are two buttons at the front: mute and a volume dial. Volume dial controls the volume of audio being passed to the headphones. At the back of mic, there are gain control and recording modes buttons. There are four recording modes and you can choose according to the requirement and preference. Gain control boosts the volume of vocals for varying volumes. At the bottom of the microphone, there's a USB and XLR port as well as a headphone jack.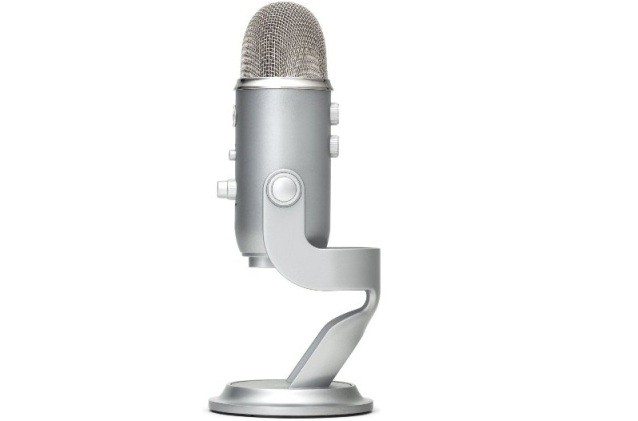 A quick look at Blue Microphone Yeti:
| | |
| --- | --- |
| Specifications | Details |
| Polar Patterns | cardioid, bidirectional, omnidirectional, stereo |
| Frequency Response | 20Hz – 20kHz |
| Bit Rate | 16bit |
| Sample Rate | 48kHz |
| Max SPL | 120dB (THD: 0.5% 1kHz) |
| System Requirements:Windows | Windows 10,Windows 8, Windows 7, Windows Vista, XP Home Edition or XP Professional, USB 1.1/2.0, 64 MB RAM (minimum). |
| System Requirements:MAC | Mac OSX (10.4.11 or higher), USB 1.1/2.0, 64 MB RAM (minimum) |
| Available at | Amazon.com |
Price and Final Thoughts
The original price of Blue Microphone Yet is $149, but is currently being offered by Amazon for $109.95. It also comes in a bundled package including Yeti Microphone, Full Size Studio Headphones and Knox Pop Filter. It is an amazing choice for anyone looking to record a high quality audio. The quality of audio is never compromised and the build is sturdy.
Do you use Blue Microphones Yeti or consider purchasing it? What has been your experience of using products by Blue Microphones? Share your thoughts with us in the comments.
If you like our content, please consider sharing, leaving a comment or subscribing to our RSS feed to have future posts delivered to your feed reader.

Please follow us on twitter @CodeRewind and like us on facebook