Facebook is now working on the initiative to boost the social networking usage in internet-weak regions. The social network giant has come up with a new, data efficient and lighter app for Facebook called Facebook Lite. As Facebook is heavy and resource-intensive app, many Android users find it difficult to connect with slow connection. It takes lot of data bandwidth and battery life as well. Facebook is installed on every Facebook user and to help users with 2G network connection on their mobile devices, Facebook has come up with Facebook Lite for Android.
This app has especially been designed for those in areas with unstable or slow data connections. The app comes with a simpler interface and the content will be optimized by servers to make it load faster on slow networks. It is headed towards emerging markets, starting from India and Philippines.
Installing the app
It is very easy to install this lightweight app. Just head to the play store and install this app.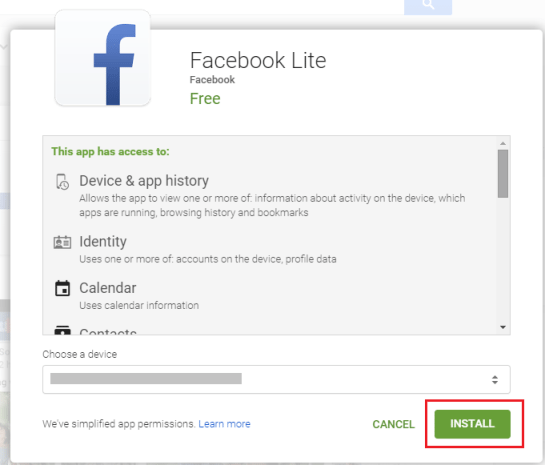 If you are not able to install Facebook Lite for Android from Play Store and it says that no eligible devices for app install. You can download the apk file from AndroidPolice's apkmirror website. You need to enable the Unknown Sources option that's usually found in Settings>Applications or Settings>Security. Go the location where you have saved the Facebook Lite apk file and install it to your Android device.
When the installation is complete, use your login details and login to your account.
Features
Facebook Lite for Android helps users with Android devices that don't have the best specs. It will surely be enjoyed by countries where companies usually release lower specs devices. Also, users with poor quality connections with enjoy this small and lightweight app. Even where the signal is poor, users can see what their Facebook friends have posted.
It requires Android version of 2.2 and up, implying that it works on all Android phones. It is less than 1MB and installs very quickly.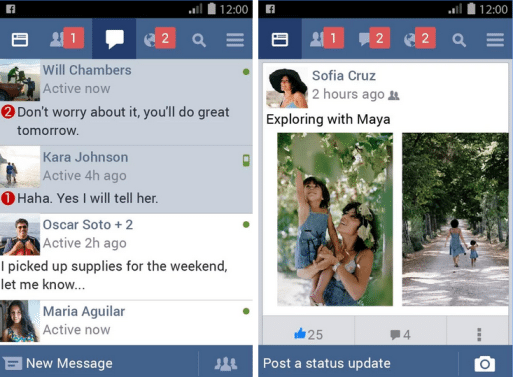 The app will have access to all common services with Facebook such as status updates, notifications, News Feed etc. The app can be accessed from countries spread across Asia, and will soon be heading towards nations of Latin America and Europe.
Presently, video content is not available on Facebook Lite but will be added soon. This is the only downside of this app and feature is soon expected to be added.
Some useful insights about Facebook Lite:
Cost: Free
Ratings: 4.3 out of 5 stars
Publisher: Facebook
Size: 435K
Requires Android: 2.2 and up
Download Facebook Lite
Give it a try and let us know how you feel about it in the comments!
If you like our content, please consider sharing, leaving a comment or subscribing to our RSS feed to have future posts delivered to your feed reader.

Please follow us on twitter @CodeRewind and like us on facebook