Microsoft last released the major edition for Microsoft Office 2011 and now, after five years, the company is releasing Office 2016 for Mac to subscribers of Office 365. Microsoft has this time come up with a totally revamped version of its productivity suite – MS Office. It includes redesigned, rewritten versions of Word, Excel, PowerPoint, Outlook and OneNote. Office 2016 for Mac adopted many features previously found only in Windows version of Office. A new plethora of themes and styles are now a part of Office 2016. Each application features a metro-style user interface, bringing design in line across all the platforms.
Word 2016
Word 2016 for Mac now uses Ribbon to organize tools and formatting options, there is a task pane for improved graphics customization in three apps and more. At the top of the app, there's a sharing interface to allow multiple people to work on the same document at once. Mac users will now be able to invite colleagues to edit Word documents in real time. Word now includes a design tab for managing and creating style and layout preferences.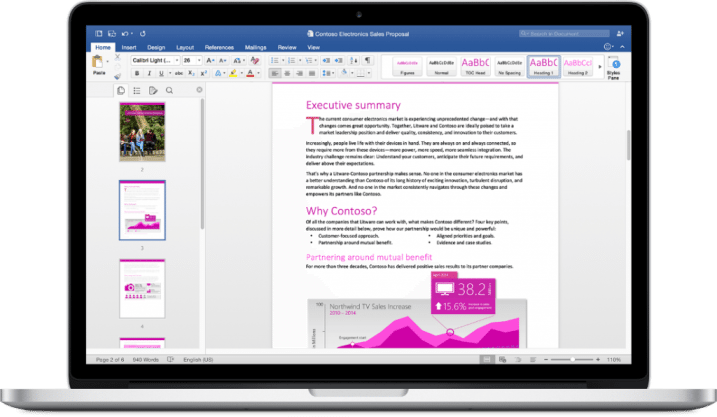 Excel 2016
Excel now includes new keyboard shortcuts, new functions and a new PivotTable Slicer. Shortcuts within Excel have been updated to match its Windows counterpart. There's an improved autocomplete and better formula builder to easily create spreadsheets and add data.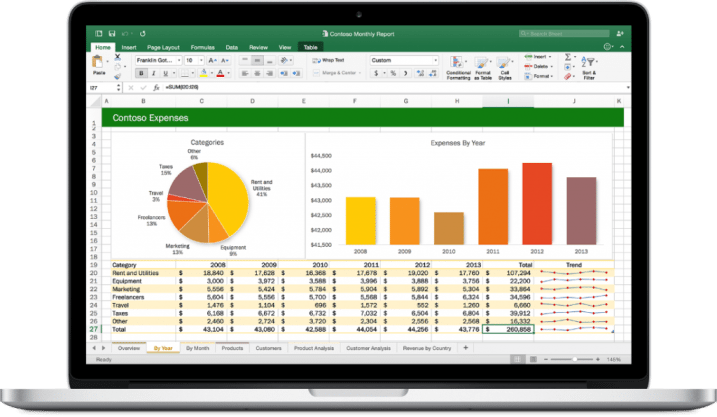 PowerPoint 2016
PowerPoint has come up with a brand new presentation mode. The improved Presenter view shows current slide, next slide, spekeer notes as well as a timer. There's also a new animation pane for designing and tweaking animations as well as new slide transitions.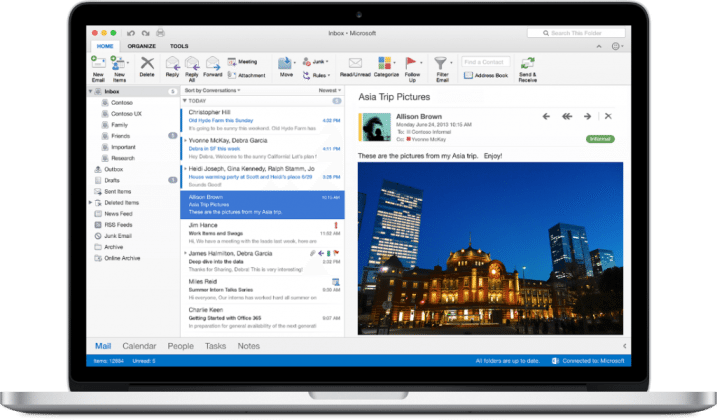 All three apps in Office can now take advantage of OS X's full screen mode. They can now create and open windows that show documents saved to OneDrive. With integration of its OneDrive cloud storage into Office 2016 for Mac, one can quickly access recent documents editing on smartphone, tablet or Windows PC.
For now, Office 2016 for Mac is only available to users with active Office 365 subscriptions. Office 365 Personal is priced at $69.99 per year or $6.99 per month and Office 365 Home is priced at $99.99 per year or $9.99 per month. For those who don't want to subscribe, can go for a separate version for standalone purchase and that will be available in September. Pricing has not yet been disclosed.
Share your thoughts with us in the comments!
If you like our content, please consider sharing, leaving a comment or subscribing to our RSS feed to have future posts delivered to your feed reader.

Please follow us on twitter @CodeRewind and like us on facebook