Skullcandy Grind headphones come with a classic design and one-button TapTech functionality. It has been built to offer you premium headphones with a reasonable price tag. These on-ear headphones come with sound quality, built-in music playback, removable cable, and built-in microphone. They are gaining popularity among the users for their distinctive style and sound quality.
Let's explore its key features:
Design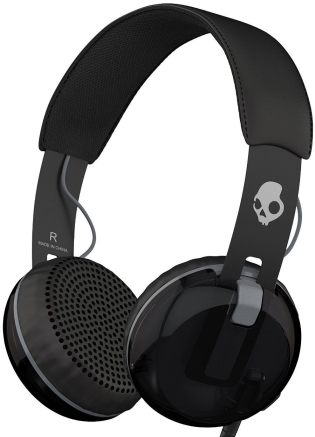 These on-ear headphones come in a variety of colors to meet the needs of listeners. The headband is made up of a faux white leather that feels like the real thing. Soft black foam in its underside is stitched into place with a mesh layer. The headphone rests comfortably on the head. They feature a remote microphone integrated into the earcup. The soft, matte finish of earcups feels nice and the adjustable headband sliders are made from metal. It's surprising to find such great build quality on affordably priced Skullcandy headphones.
Performance
This effectively designed headphones offer a great sound performance and that too at a low price. These comfortable on-ear headphones can be worn throughout the day without feeling any uneasiness. The flexible metal frame and plush ear pads keep the pressure directed inward against the ears to the minimum. The microphone performs adequately indoor and outdoor. The headphones come with enhanced durability due to mixed material construction and solid metal headband. The light frame and accommodating ear pads make them comfortable for wearing anywhere and for any time period.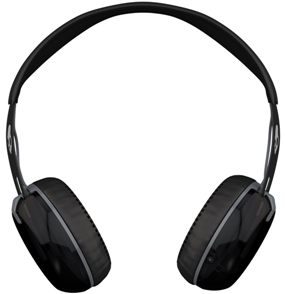 Sound Quality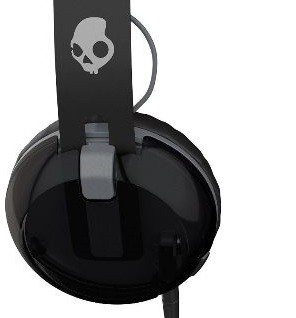 Powered by custom REX40TM drivers, this pair of headphones comes with a balanced sound quality that keeps its stability at top volume. They sound fantastic for just $60. These headphones also make it easier to make calls as the microphone positioning is just right. It's moved the built-in mic from removable cable to inside the earcup. There's a single button above the port of headphone cable to activate the mic. You may find the controls unintuitive especially when you are listening to the music tracks.
A quick look at Skullcandy Grind Headphones:
| | |
| --- | --- |
| Specifications | Details |
| Color | Black, Gray |
| Fit | Over-Ear |
| Detachable Cable | Yes |
| Special feature | Microphone-feature |
| Batteries Required | No |
| Manufacturer | Skullcandy |
| Sound output mode | Stereo |
| Cost | $59.99 |
| Homepage | Amazon.com |
---
Pros:
Lightweight
Eye-catchy design
Comfortable
Affordable
Cons:
Sound leakage issues
Music playback controls are not intuitive
---
Final Verdict
The Skullcandy Grind on-ear headphones are some of the best sounding ones available at such reasonable costs. These are comfortable to wear and come with streamlined design and build quality. Some of the features that make these headphones durable and comfortable are low profile fit, and mixed material construction. These classic designed headphones feature plush foam ear pads creating a perfect seal and provide hours of listening comfort.
You can buy these headphones today from Amazon.com at the best prices on the web.
What are your views about Skullcandy Grind Headphones? Will you consider purchasing it? Let us know in the comments!
If you like our content, please consider sharing, leaving a comment or subscribing to our RSS feed to have future posts delivered to your feed reader.

Please follow us on twitter @CodeRewind and like us on facebook