C5 Series 2 is a highly comfortable in-ear pair of headphones. Thanks to its ingenious design features, it comes with great sound quality. With the Series 2, B&W has come up with a hugely entertaining pair of headphones. The main focus of Bowers & Wilkin has been on speakers. They have done so with success and this headphone offers an improved dynamic driver over its predecessor. The Bower & Wilkins C5 S2 comes in a premium polished box with clear detailing and pictures.
Let's have a close look at its features:
Performance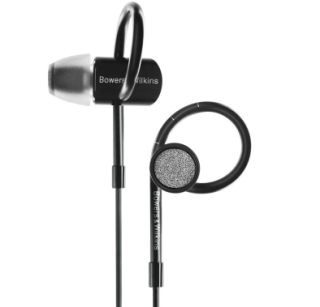 We are sure that you'll fall in love with the crystal-clear and superb timing earphones. These in-ear headphones bring natural acoustics and fit so comfortably. All-in-all, the soundstage of this pair of headphone is slightly above average, having a decent width of sound and amount of spaciousness. Its Tungsten balanced weights keep headphones balanced towards the ear. Another noteworthy feature is the cushioned loop fixing that adjusts to the natural shape of your ear. With 9.2mm dynamic driver, you will enjoy powerful and precisely controlled sound in a more natural way.
Build
The Bowers & Wilkins C5 Series 2 comes with excellent build quality. It provides you secure strain reliefs and good-quality components are employed in the body of housings. The secure loop fit is most comfortable and secure IEMs. The background noises are successfully drowned out. The loop expands to fit comfortably for extended periods of listening.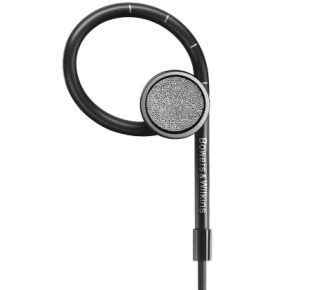 Comfort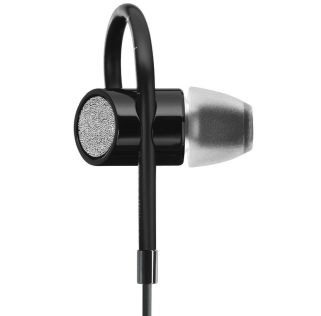 Thanks to its Secure Loop design, this pair of headphones is very comfortable. The cushioned loops expand to fit inside the rim of your ears and this allows the earphones to firmly be in place. As the loops are infinitely adjustable, you will always enjoy the perfect fit. C5 Series 2 comes with choice of three sizes for interchangeable soft silicone buds and this offers optimal noise isolation for any shape of ear.
A quick look at Bower & Wilkins C5 Series 2 Headphones:
| | |
| --- | --- |
| Specifications | Details |
| Cable length | 1.2m |
| Inputs | 3.5mm stereo mini jack |
| Net weight | 20g |
| Impedance | 32 ohms |
| Frequency Range | 10Hz to 20kHz |
| Cost | $179.99 |
| Available At | Amazon.com |
---
Pros:
Precise and clear sound
Excellent comfort
Great build
Micro Porous Filter
---
Final Words
When you are looking for best fit, most comfortable and great sound quality in-ear headphones, there can be no better option than C5 Series 2. It has been built to offer enhanced sound quality and great performance. It is made for iPhone remote/microphone cable and also works well with other smartphones, tablets and MP3 players. You are sure to love its innovative secure loop design.
Do you like the design and features of C5 S2? Have you bought them or will you consider purchasing them? Let us know your thoughts in the comments!
If you like our content, please consider sharing, leaving a comment or subscribing to our RSS feed to have future posts delivered to your feed reader.

Please follow us on twitter @CodeRewind and like us on facebook