Razer BlackWidow Chroma is one of the most popular gaming keyboards. It has specifically been designed for gaming with its Razer Mechanical Switches providing ultimate experience. The keyboard offers a wonderful combination of beautiful design and responsive typing. Let's have a close look over its features:
Specs
The keyboard measures 18.7 x 6.7 inches and weighs 3.31 pounds while Logitech G910 Orion Spark is 19.9 x 8.3 inches. The keyboard works with Razer Mechanical Switches and these are individually branded with Razer name.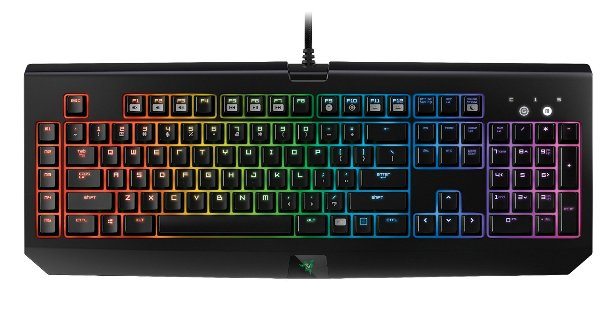 Design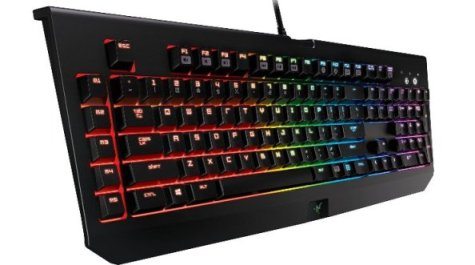 The keyboard is of good construction and is able to roll with a wide variety of colored-light abilities. The keyboard is designed to offer the best gaming performance to the gamers, allowing them to take their skill to another level. It allows you to enjoy your games with more speed and precision than before.
Performance
Razer BlackWidow Chroma does not use industry-standard Cherry MX Switches. It has Razer-exclusive switches with high actuations and each mechanical switch has the capability to withstand up to 60 million keystrokes. You can assign each key one of millions of colors and add effects. The gold plated contacts points ensure that you don't miss out any key stroke. The keys are comfortable to use and offers you good typing experience. It is more comfortable than standard mechanical keyboards.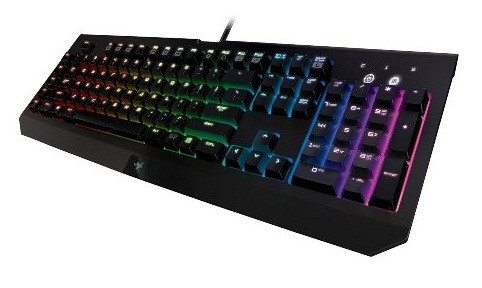 Fully Programmable Keys
On the far left side, there are five macro keys and media-player functionalities. These macro keys are well placed and offer accurate performance. Easy access media keys enables convenient volume control and media playback. The keyboard features Razer Synapse 2.0 software that is straightforward and easy to navigate.

Precise Tactile Feel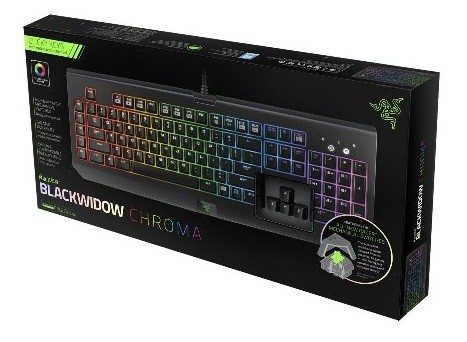 The keys of Razer BlackWidow Chroma offer you a distinct tactile feel when each key is depressed. The keyboard looks stylish and offers ease of use. It offers the best multi-colored backlighting available on any gaming keyboard on the market.
Customizable Backlighting
The Razer BlackWidow Chroma allows you to truly express yourself, by providing an impressive spectrum of colors as well as personalized lighting controls as well. With a spectrum of visual effects featuring 16.8 million colors, you have endless possibilities for customizing colors. Also, it supports inter-device synchronization.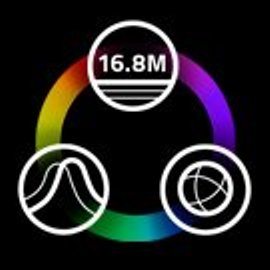 ---
Pros:
Ideal for gaming use
Comfortable experience
Fully-programmable keys
Customizable backlighting
Cons:
Expensive
Green switches may not appeal to typists
---
A quick look at Razer BlackWidow Chroma Mechanical Keyboard
| | |
| --- | --- |
| Specifications | Details |
| Approximate Size | 475mm/18.72" x 171mm/6.74" x 39mm/1.54" |
| Approximate Weight | 1500g/3.31lbs |
| Color | Black |
| Computer Connectivity | Windows/Mac |
| Compatible With | Windows/Mac |
| Number of keys | 109 |
| Number of Programmable Macros | 5 |
| Dedicated Macro Keys | Yes |
| Palm Rest | No |
| Mouse Included | No |
| Gaming Mode | Yes |
| Braided Fibre Cable | Yes |
Wrap-up
Overall, Razer BlackWidow Chroma is an excellent keyboard and is highly recommended for gamers. It offers good gaming and typing experience to the users. It's a technically good product but comes with a high price tag. If you don't mind spending money on mechanical keyboards, BlackWidow Chroma is one of the ultimate choices. You can buy Razer BlackWidow Chroma Mechanical Gaming Keyboard
from Amazon.com at the best prices.
Would you consider buying Razer BlackWidow Chroma mechanical keyboard? Let us know your views in the comments section.
If you like our content, please consider sharing, leaving a comment or subscribing to our RSS feed to have future posts delivered to your feed reader.

Please follow us on twitter @CodeRewind and like us on facebook