When you need to tether your laptop to your phone for internet connection, one major issue faced is the big dropouts in the data plan. You will obviously love to reduce the tethering data used for the purpose. The idea of connecting your phone with laptop works great when your broadband connection does not work well or you want an urgent internet connection.
Here are some of the useful tips that help you limit data usage while tethering: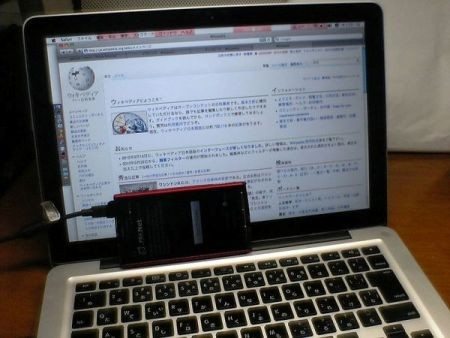 Set your tethering connection as metered
To reduce data usage, the first thing you need to do when using Windows 8.1 is to set your tethering connection as metered connection. For this, click on the network icon in the bottom right hand side of taskbar. You will see a list of all your connection. Now, right-click the tethering connection and choose Set as metered connection. Now, navigate to Metered Connections. Tap the Windows logo key + C and then go to Settings> Change PC Settings> OneDrive> Metered Connections. Make sure that all the options are set to OFF.
Now, navigate to Settings> PC and devices> Devices. Scroll down and set Download over metered connections to off.
Selection of right browser
When you want to limit data usage while tethering, it is advisable to choose suitable browser that limit the bandwidth for downloading images on page of website. Google Chrome and Opera are two good options. In Chrome, navigate to Settings> Show advanced settings> Privacy> Content Settings> Images> Do not show any image.
Turbo feature in Opera automatically compresses data to reduce bandwidth usage. To turn on Turbo, click the main menu button and select Open Turbo from drop down menu.
Monitor the data usage
Monitoring the amount of bandwidth is a good way to make sure that some application does not chunk out the whole lot of data. It is important to see what kind of programs are being used during the internet connection and close the ones which are currently not in use. You can also disable automatic download of operating system updates. This will help to reduce usage of data while using mobile hotspot.
Disable Cloud Services
You can also disable cloud services like Dropbox, Google Drive or any other you might be using. This will help to limit data usage while tethering. For Dropbox, go to settings icon in the upper right corner and select Pause syncing. For Google Drive, you need to right-click the Drive icon and select Pause.
So, there were some of the simple ways that let you limit data usage while tethering. If you have more suggestions, do share them in the comments section below.
If you like our content, please consider sharing, leaving a comment or subscribing to our RSS feed to have future posts delivered to your feed reader.

Please follow us on twitter @CodeRewind and like us on facebook