We all need to extra careful to protect our data on the internet. Creating a strong password is a good way to secure your important information and setting up 2-step verification adds another layer of security. Google helps you take care of your data and generally, you don't have to worry about loss of data caused by crashes and disasters.
These are some of the ways to enhance security of Google Apps data:
Method 1: 2-step verification
You can easily enable 2-step verification to protect data in your Google accounts. Here are the steps to do it:
1) Open your Gmail account and go to Account Settings.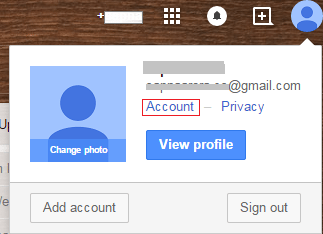 2) Now, start 2-Step Verification.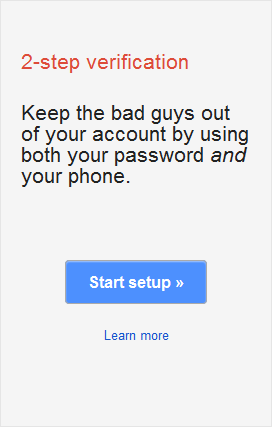 3) You will see a page that walks through the steps for settings up 2-step verification.
4) Type in your phone number and click on Send code.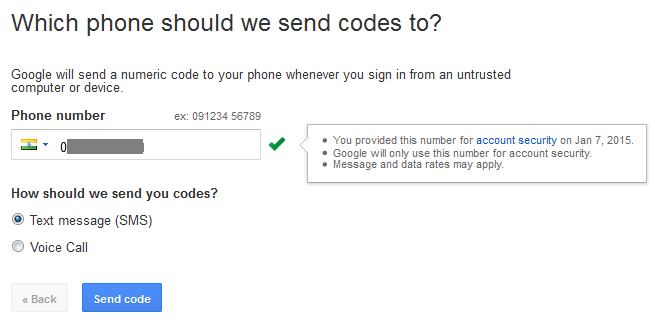 5) Now, fill in the code you received in the box and click on Verify.
6) When you are setting up 2-step verification on a personal computer or trusted computer, check Trust this device box.
7) Press Confirm and you have successfully enabled 2-step verification on your account for improved security of Google apps data.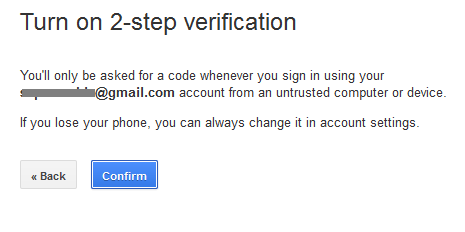 Method 2: Install third-party apps
CubeBackup is a good choice to backup your Google apps. It helps to protect your business data with backups of your Gmail, Google Docs, Google Contacts and Google Calendar information. Download CubeBackup and you will be able to secure your company's data with a local backup.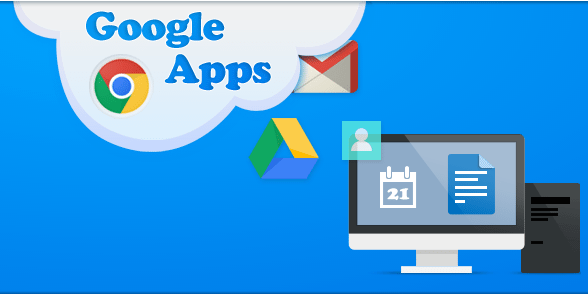 Method 3: Protect data in Google Docs
Businesses need to ensure that the data in Google Docs is secured and do not get accessed by third-parties. Here are some of the tips to protect data in Google Docs:
1) Sharing permissions of Google Docs.
2) Location of data.
3) Retain records and back up data at continuous intervals.
4) Identify those who have access to sensitive data.
5) Integrate data stored in Google Docs with internal processes.
Method 4: Use Google Chrome
Google Chrome works excellently in providing improved security of Google Apps data. It is more convenient to work with Gmail, Google Drive, Google Calendar and more using Chrome. Also, new features of Google Apps are automatically added to the Chrome.
What do you do to enhance security of Google apps business data? Share your thoughts with us in the comments section below.
If you like our content, please consider sharing, leaving a comment or subscribing to our RSS feed to have future posts delivered to your feed reader.

Please follow us on twitter @CodeRewind and like us on facebook