ZeroLemon Battery Cases
One of the most common concerns for smartphone owners is the battery life. Irrespective of the price and brand of smartphones, most of them struggle to last for a day. Despite improvements in the battery technology, phone batteries challenge to make it to the end of a day. This is where the battery cases come useful and that too from a brand like ZeroLemon. ZeroLemon is a company known for providing large battery cases. Their cases come really useful in enhancing the battery life of the smartphone and at the same time, offering great protection. ZeroLemon battery cases for Samsung Galaxy S8, S8 Plus and LG G6 are the latest ones to join the market.
8000mAh Battery Case for LG G6
ZeroLemon case for G6 provides ample protection to your smartphone against accidental drops and falls. In addition to that, it is capable of extending the battery life up to 170%. You can purchase it at discounted price of $59.99 as against regular price of $99.99.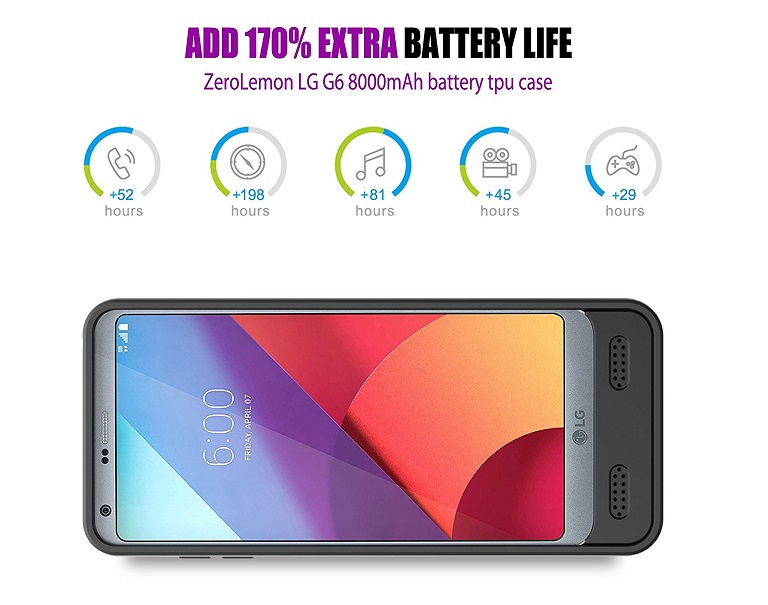 8500mAh case for Samsung Galaxy S8
If you have Samsung Galaxy S8, ZeroLemon has covered you here as well. It comes with huge battery of 8500mAh and the battery life increases up to 195%. The physical design of this battery case looks similar to the one for S8+. By almost doubling the standard life of S8 smartphone, this gives you enough power for a couple of days even with intensive usage. As far as the pricing is concerned, it is available at discount of 40% and costs $59.99.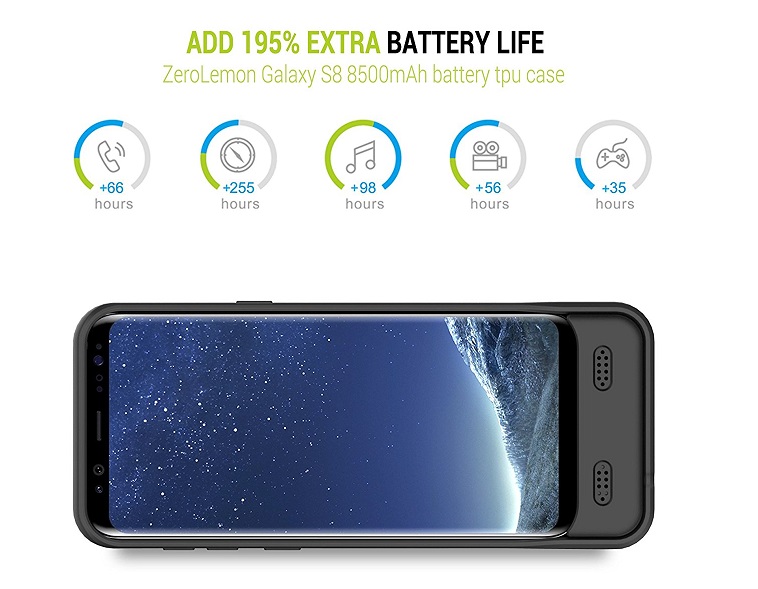 6300mAh battery case for Galaxy S8 Plus
The case for Samsung Galaxy S8 Plus comes with capacity of 6300mAh. It is rated to extend the battery life to 125%. This comes with a much slimmer body and lessens the bulky feeling. ZeroLemon battery cases are not bulky and do not block access to essential buttons. Available at flat discount of 50%, it costs $39.99.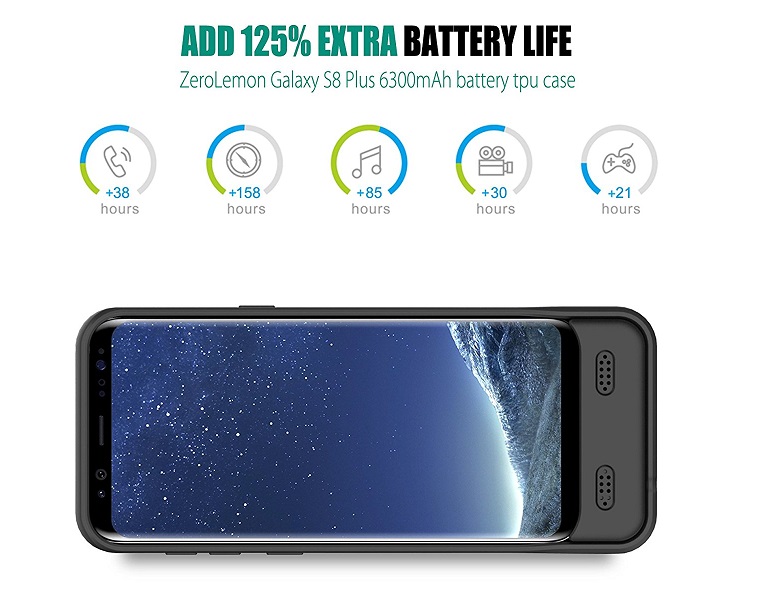 Buy it from Amazon
The accessories include speaker grills on the front to pump out audio from external speakers of the devices. The precise cutouts for all ports and buttons are an attractive feature. These are tapered off near the camera and fingerprint scanner areas on all the three smartphones. This ensures that your fingers can easily reach them.
These are available at considerable discounts at Amazon at low prices. It is yet unclear till when the sale prices will last and thus, it is a good time to pick one up. If you own Samsung Galaxy S8, S8 Plus or LG G6, these ZeroLemon battery cases make a good choice.
Let us know your thoughts about them in the comments!