Smartphone car mounts offer a convenient and secure way to keep in reach of your smartphone. Driving with your phone in hand and using GPS often gets clumsy. Though you can try to place phone in many places but some vibration can get it out of reach. The best option is to use cell phone mount for your car or SUV. Here, we have assorted the best smartphone car mounts and holders that are worth your money and time. Let's check them out.
Top Smartphone Car Mounts
1. WizGear Car Mount Holder
WizGear Universal Car Mount Holder tops our compilation of the best smartphone car mounts. It features reinforced magnetic holder and is capable of holding any smartphone including android, blackberry, apple and Microsoft devices. It ensures that the base of the mount solidly hold the magnetic head of the mount and keep the smartphone in place.
Price: $6.99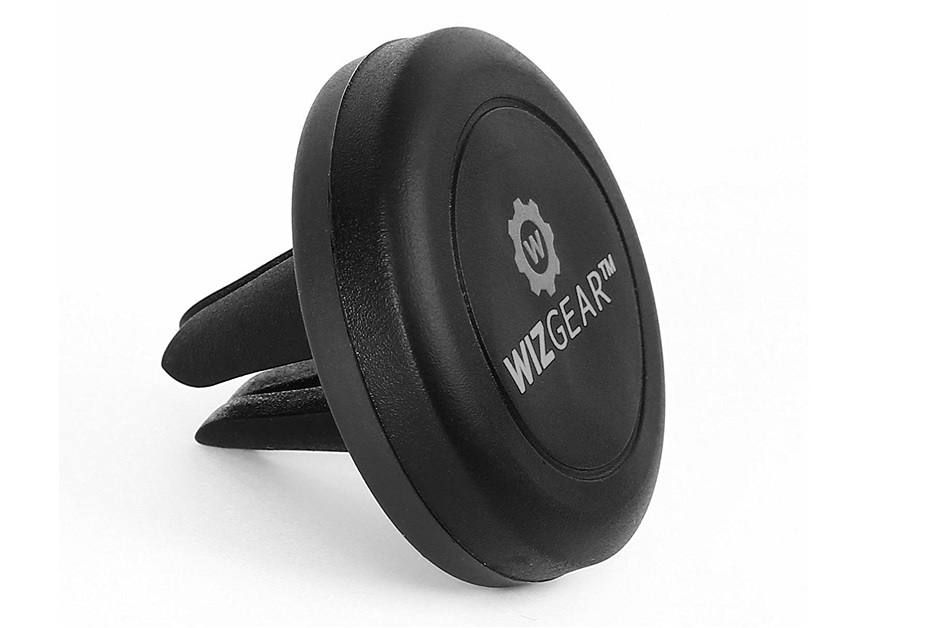 2. iOttie Easy One Touch 2 Car Mount Holder
iOttie is an easy one touch mounting system that locks and releases the device with just push of a finger. The super sticky gel pad of the car mount holder securely sticks to most surfaces and at the same time, it is easy to remove as well. The all-new iOttie sticky gel dashboard pad offers you more flexibility and smooth surface on textured and curved surfaces.
Price: $19.95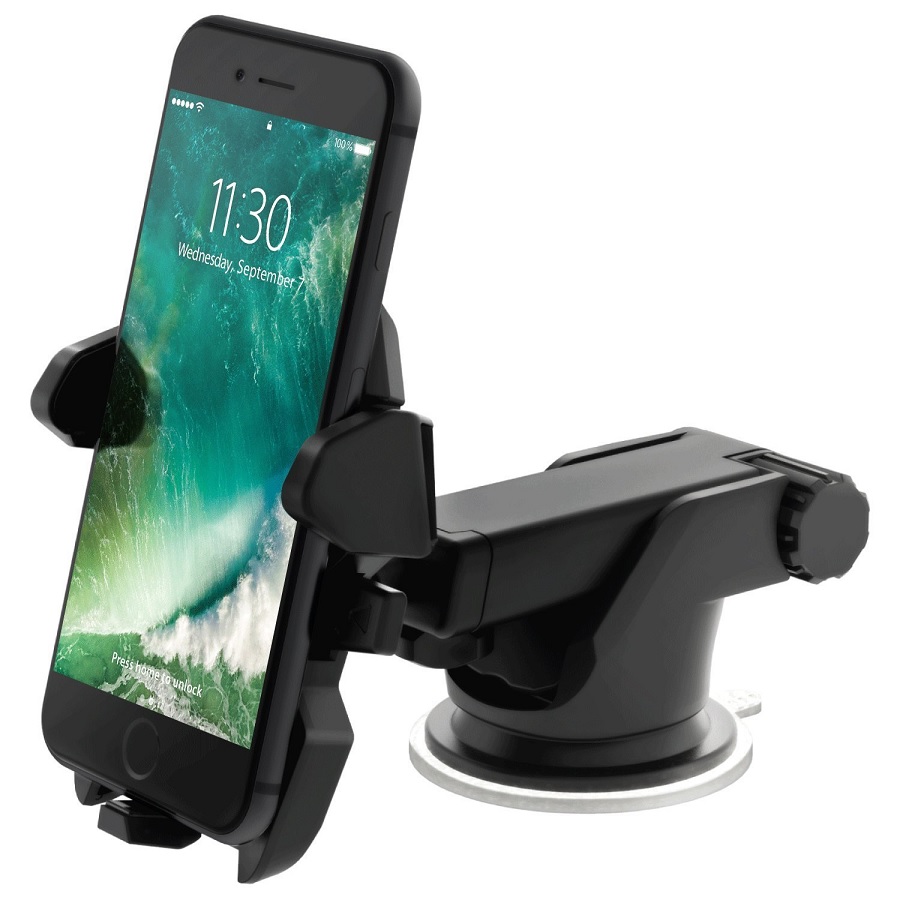 3. TaoTronics Car Phone Mount Holder
TaoTronics features extra strong cup with sticky gel to easily adhere to dashboard, windshield and other surfaces. The padded back and easy adjust lever protects your smartphone from scratches. It allows full 360-degree rotation for the perfect viewing angle. It is one of the best choices available for smartphone car mounts.
Price: $7.69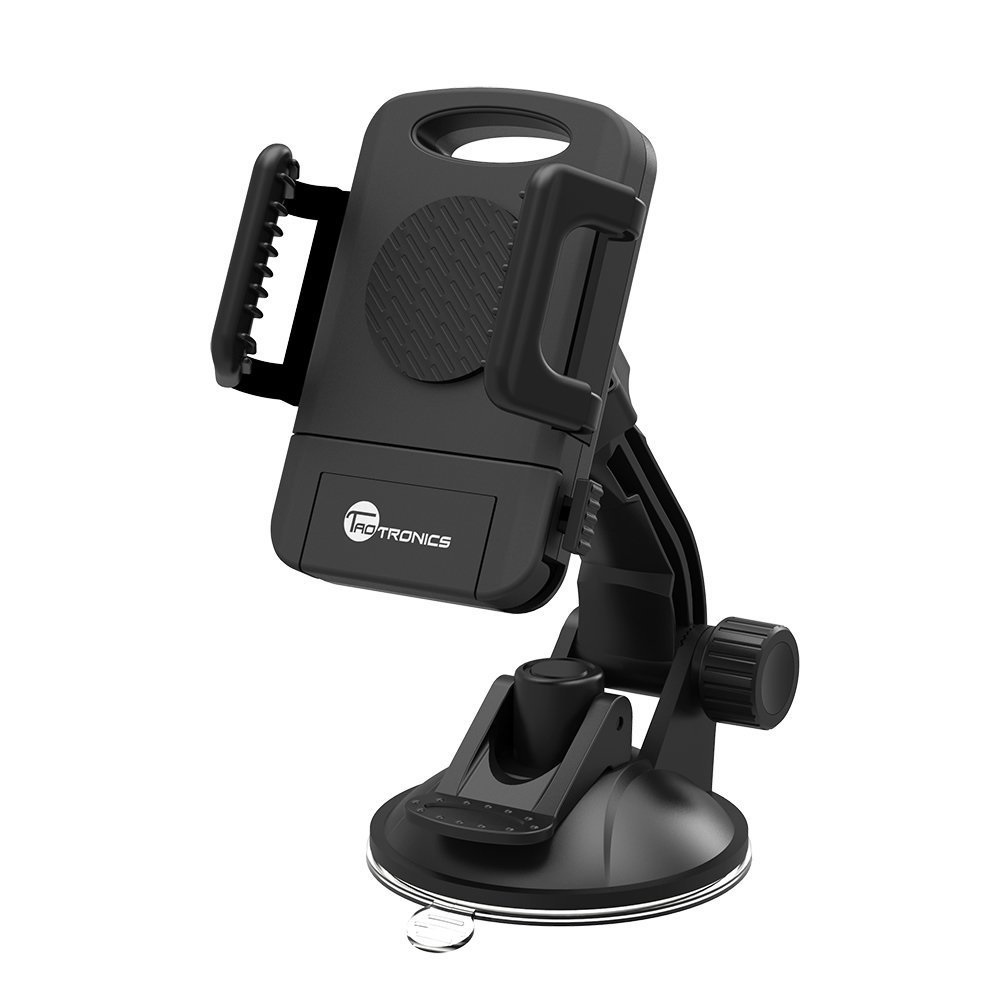 4. WizGear Universal Stick On Dashboard Magnetic Car Mount Holder
Here's an easy to use Stick on Universal smartphone magnetic car mount holder. It features reinforced magnetic holder and produces an intensive force to hold any smartphone. The base of the mount sticks on the dashboard of the car and allows you to swivel your display in the way you desire. The complementary design fits into the back of any smartphone easily.
Price: $8.99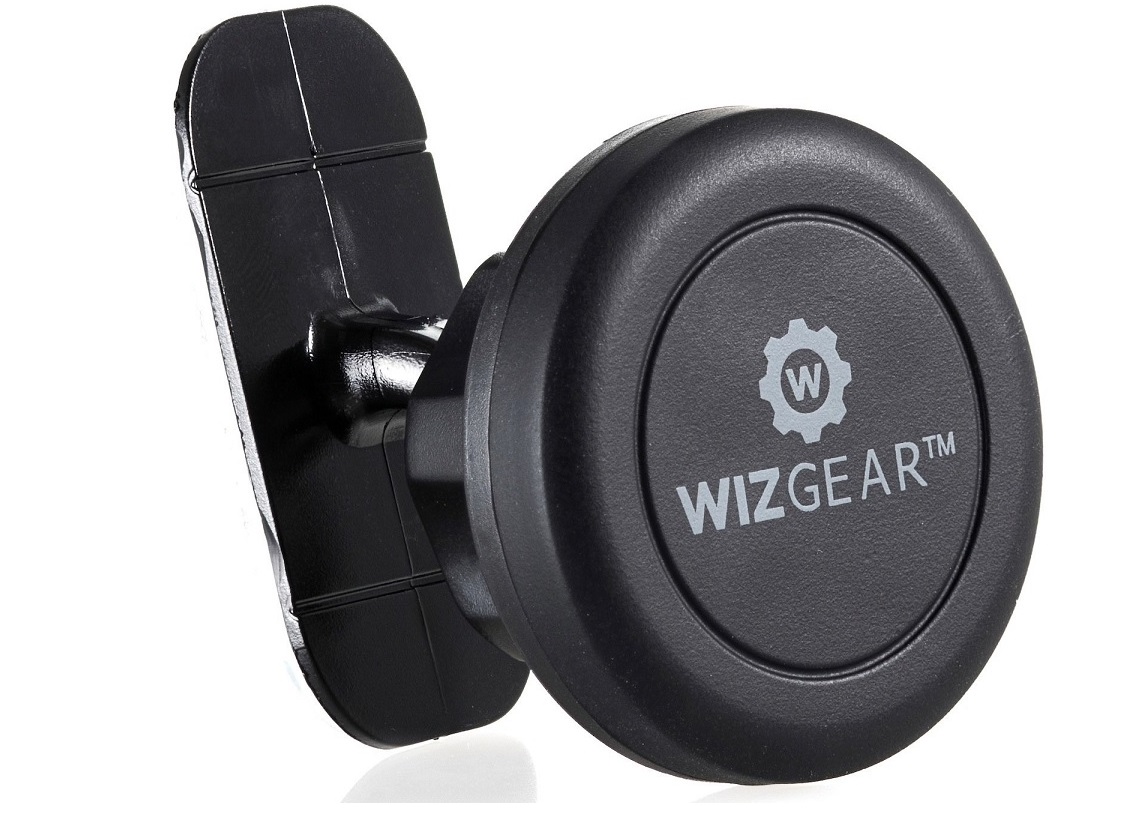 5. Mpow Car Phone Holder
Mpow car phone holder is one of the best choices for smartphone car mounts. It offers adjustable angle of view and revolves 360 degrees and pivots to various angles. It features three side grips design to hold the phone securely and tightly. You can also insert the cradle in CD slot and the cradle will stay firmly in the slot. It comes in black, black-red and grey color options.
Price: $10.99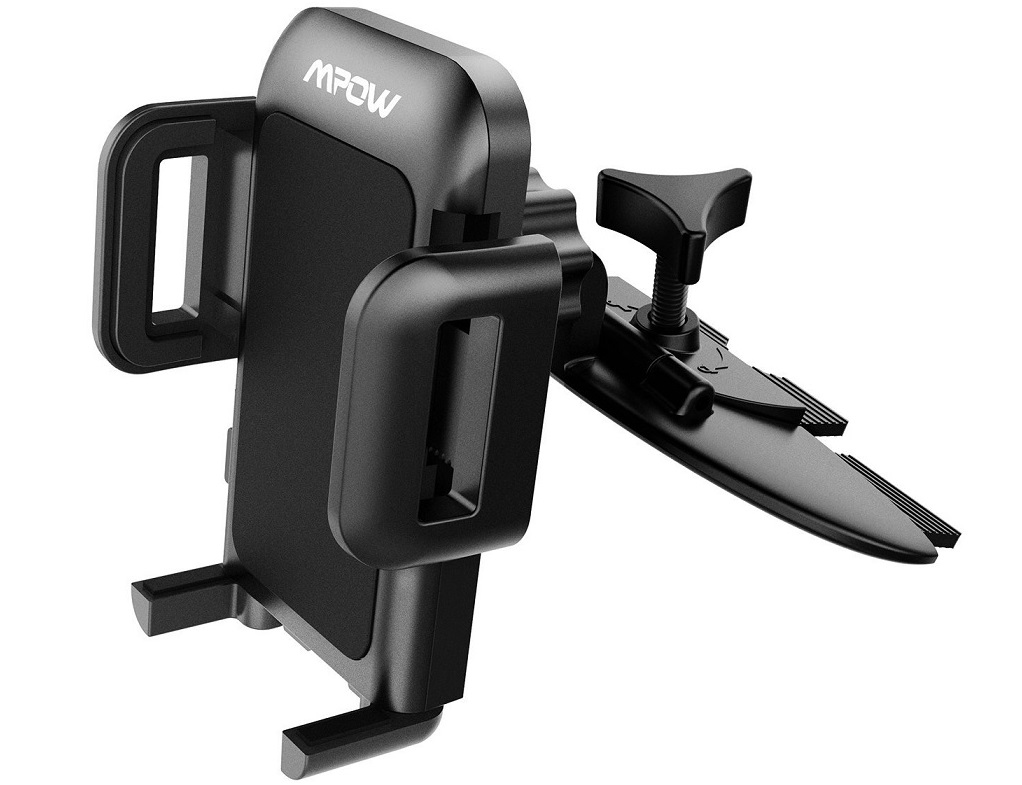 6. 2-in-1 Mobile Phone Car Mount
This 2-in-1 mobile phone car mount by Easy-tech keeps your smartphone firmly in place. It features strong suction cup that does not tear and is made of high grade plastic and strong metal components. The adjustable grip of the smartphone car mount accommodates devices conveniently.
Price: $11.99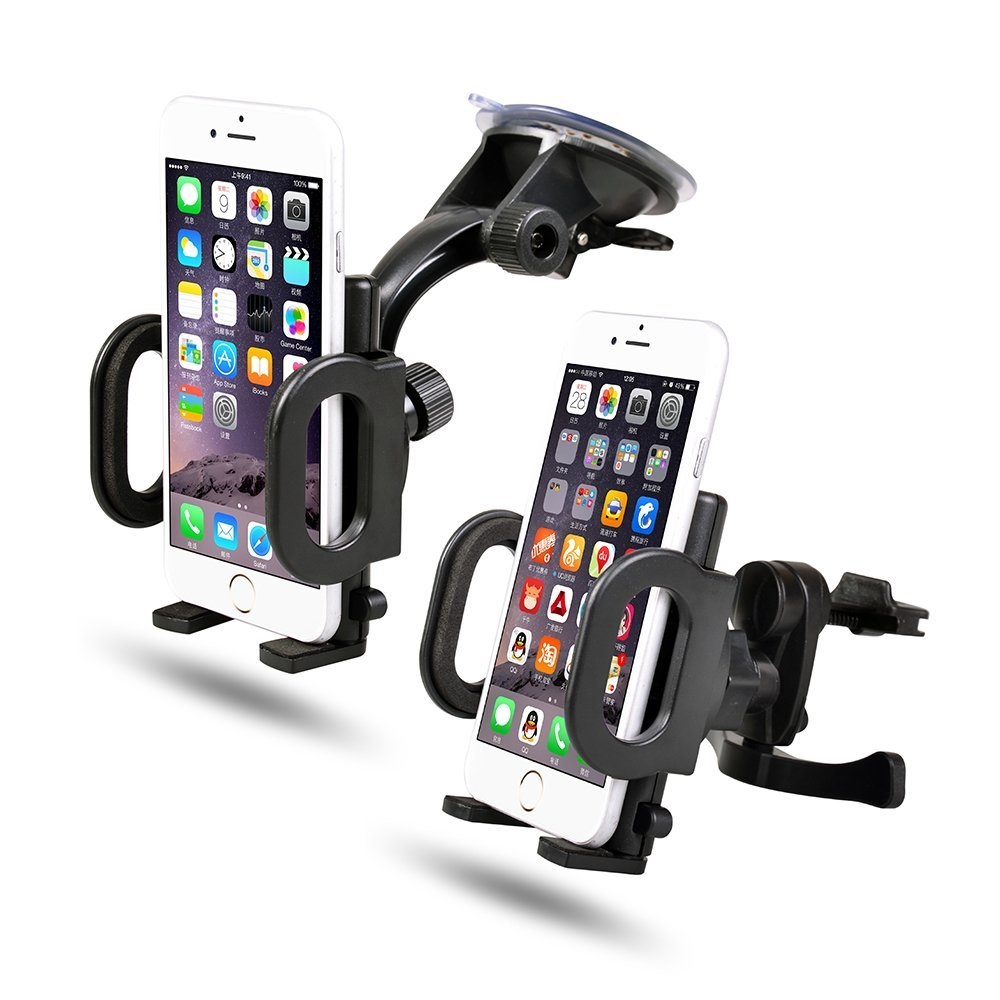 7. Kenu Airframe Universal Vent Mount Car Mount
Here's another car mount that offers 360 degree rotation. It keeps your device at eye level and offers you easy GPS directions. It lets you enjoy hands-free calling experience. This mount comes with patented design and uses a rotating clip to securely mount it onto any vent. Another amazing feature of this mount is that it is lightweight and small enough to fit in your pocket.
Price: $19.95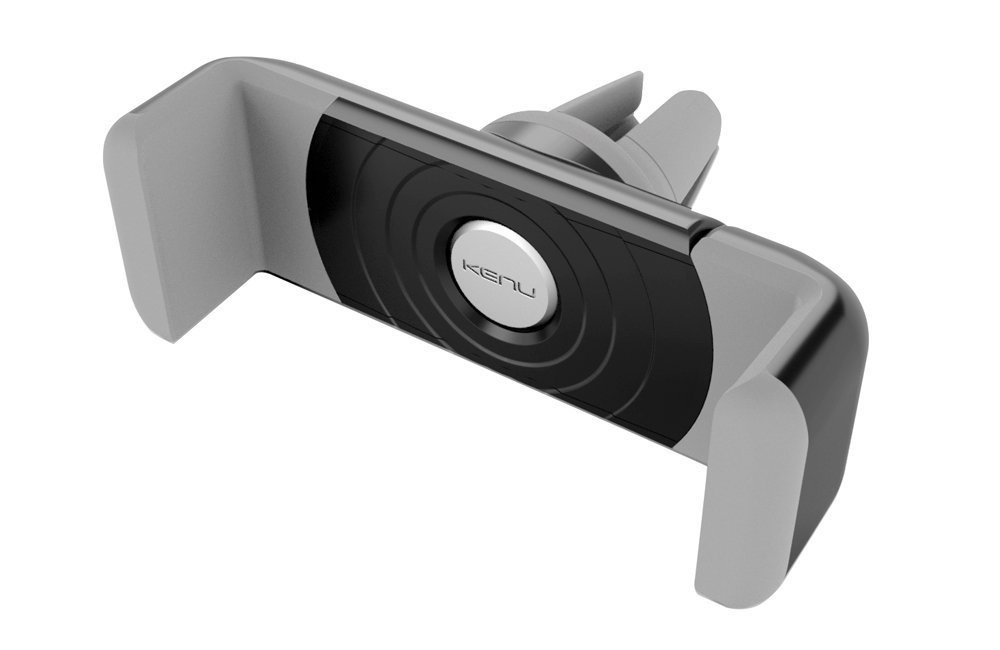 8. Scosche MAGDMB MagicMount Magnetic Dash Mount
This dash mount by Scosche comes in black and white color options. It is a universal mount for smartphones and GPS devices. It features cradle-free design. You can install the Magic Plate behind the case or battery cover or may be directly to your device or rugged case. With this mount, you can place your device at any angle and conveniently view directions and more.
Price: $14.99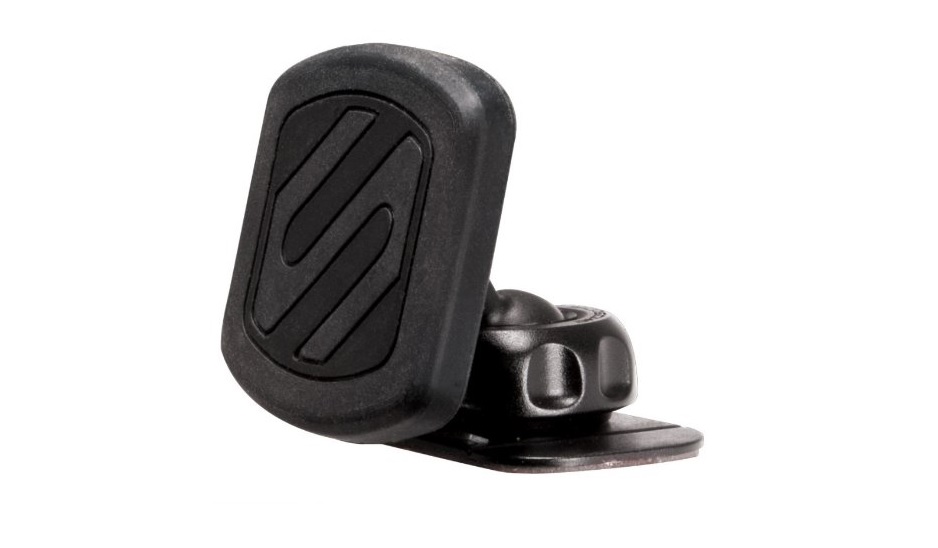 9. Omaker Car Mount Holder
Omaker is also a good choice when looking for best smartphone car mounts. It features 3-in-1 design and can be wall-mounted or clipped to your dashboard mount or air vent or windshield mount. It features extendable grip to conveniently accommodate devices and securely hold them. The car mount offers simple installation.
Price: $13.99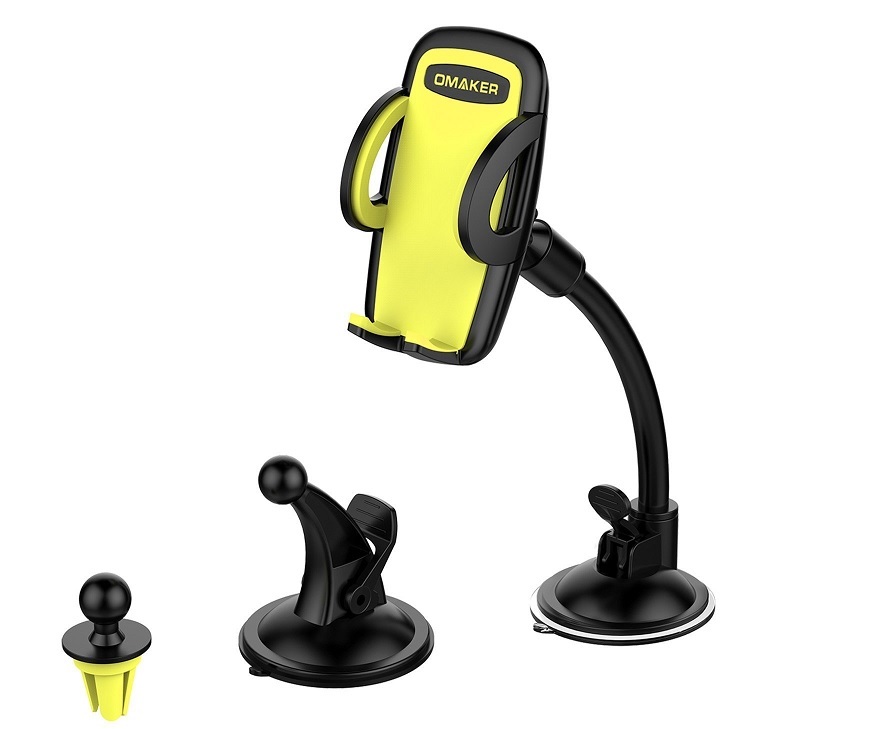 10. Ram Mount Twist Lock Suction Cup Mount
Last but not the least, here comes Ram Mount cell phone holder in our assortment of the best smartphone car mounts. It utilizes socket technology for multiple adjustment angles and articulation of your device. It includes spring loaded holder that expands and contracts to offer a perfect fit for the smartphone.
Price: $49.99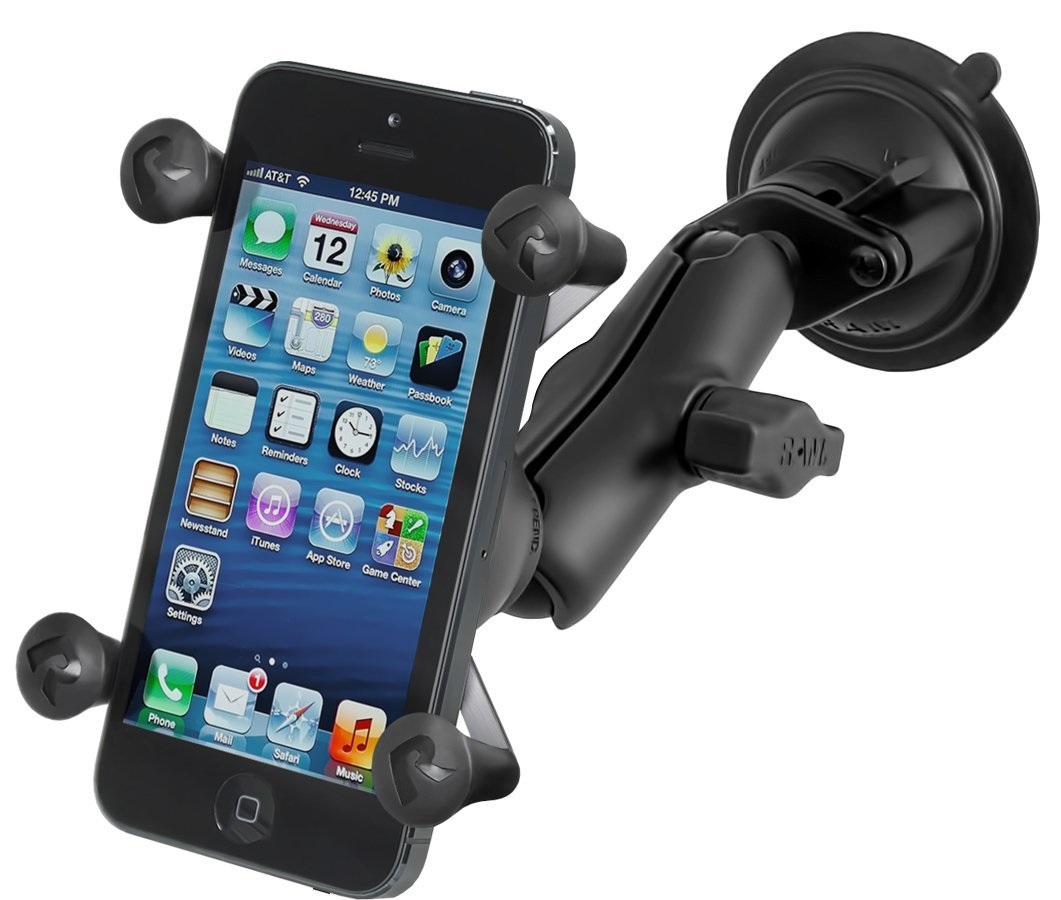 You can also check out our list of top portable power banks for your smartphone.

Do you miss out some other useful smartphone car mounts? Let us know in the comments!