Hyperkin SmartBoy
Thanks to the new device, you can now turn your phone into a Game Boy Color. It is called as Hyperkin SmartBoy. This gamepad case lets your smartphone play real Nintendo Game Boy cartridges. This phone accessory hits Amazon for the price of $49.99. It is now available for pre-order and is set to be launched on 21 August. It is a great accessory for all those who want to turn their smartphone to a traditional GameBoy. So, let's have a look at the features.
Compatibility
The best part of SmartBoy Mobile Device is that it is compatible with a number of android-supported Game Boy emulators as well as supports any physical Game Boy or Game Boy Color cartridges. So, it is the best time to get those cartridges you have been hanging onto all these years. In addition, it is also compatible with Game Boy Advanced apps from Google Play.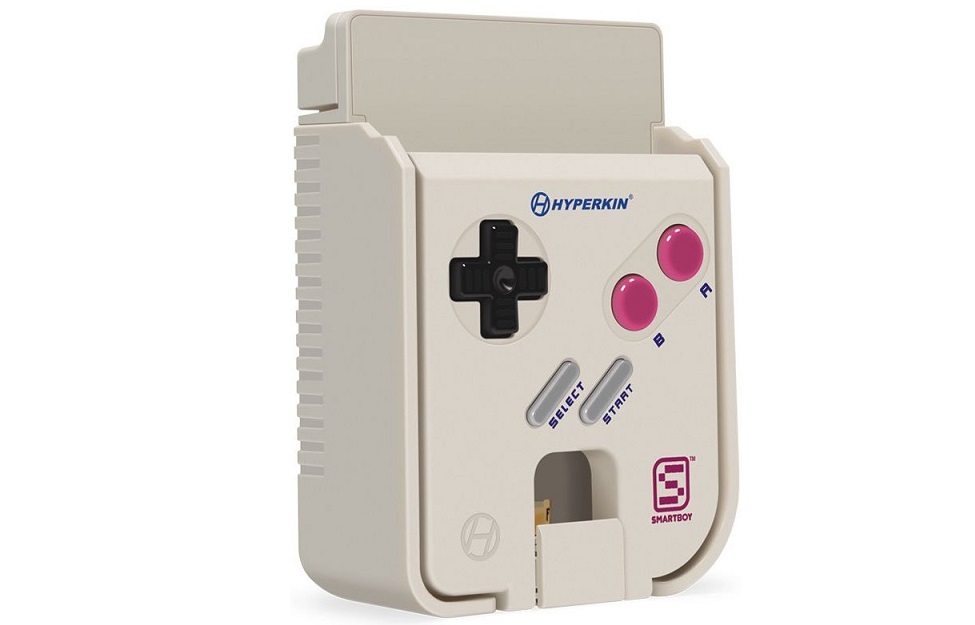 Although SmartBoy was designed for Samsung S8 family of devices; but works with most Android phones having USB Type-C port. These include Google Pixel, Pixel XL, Moto Z, Moto Z Force and many more. It is going to be compatible with screen sizes from 5.2-inches all the way up to 6-inches. As there's not much difference between 5 and 5.2-inch screen, it is working for those phones. Google Pixel also does not have a 5.2-inch screen and is included in the list.
Buy it from Amazon
Design
On the front, it features a similar layout as Nintendo's handheld which includes two face button, start and select toggles and D-pad. The back side has a physical cartridge slot flanked by L and R buttons. There's another toggle below the cartridge slot which lets you adjust the width of the case. It also comes with a similar button configuration and color scheme for Nintendo Game Boy fans.
Ease of Use
The device transforms handsets into a Game Boy Color. It is developed by PQube in partnership with Hyperkin Labs. To use it, you only need to download SmartBoy companion app and an emulator – Hyperkin recommends My Oldboy! and is available for free. It is also a perfect solution to booting up your favorite games of old times.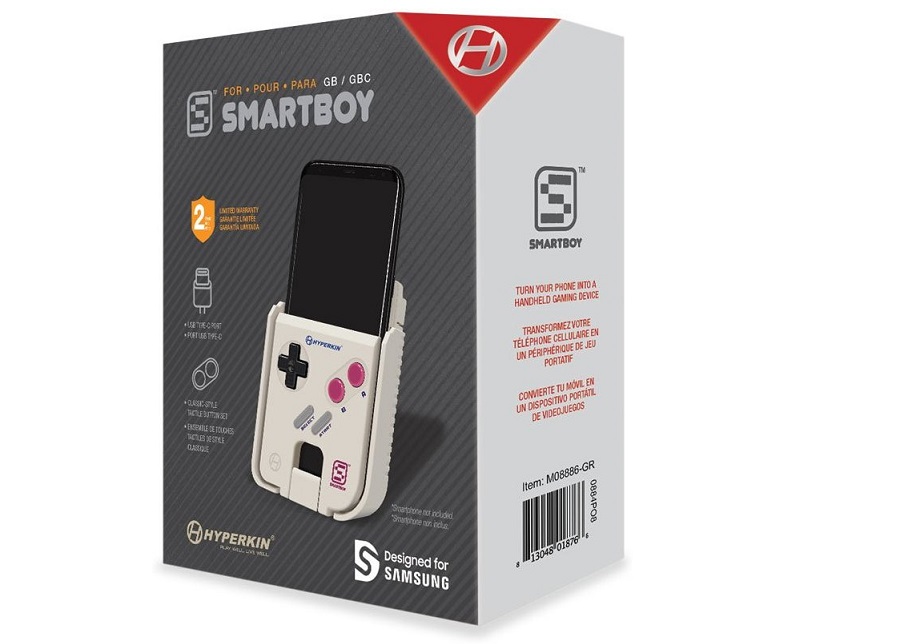 Battery
The SmartBoy includes a battery that lasts for five hours and can be charged via the phone itself. It includes a start and select button, two action buttons and an eight-way D-pad. It uses USB Type-C for charging and data transfer.
The accessory works well with SmartBoy companion app and also pairs with various Android emulators available on the Google Play Store.
Buy it from Amazon
So, what are your views about Hyperkin SmartBoy? Let us know in the comments!