Microsoft has taken off wraps from the latest Surface Laptop. It is the first true laptop with a non-detachable keyboard. Talk has already started about its similarities with laptops like Lenovo X1 Carbon. Here's how the specifications and features of Surface Laptop compared to those of Lenovo X1 Carbon 5th Gen.
Microsoft Surface Laptop Vs Lenovo X1 Carbon
Size
Lenovo X1 Carbon is a larger device. While Surface Laptop measures 308.1 x 223.27 x 14.48 mm, Lenovo X1 Carbon comes with dimensions of 323.5 x 217.1 x 15.95 mm.
Bottom Line: Lenovo X1 Carbon is a bigger gadget with slightly big dimensions.

Weight
When it comes to compactness and portability, both laptops are ultra-lightweight. Lenovo laptop weighs 1.39kg while those from Microsoft weighing 1.25kg. Both of them are very light. This makes them a slim option for travelers, road warriors, students and more.
Bottom Line: Clearly, Microsoft laptop excels in terms of weight and portability.
Colors
Microsoft surface laptop comes in attractive four colors: burgundy, blue, platinum and gold. Lenovo sticks to the basics with only black color option. The company touts silver color as coming soon.
Bottom Line: Surface Laptop is a clear winner here with beautiful color options.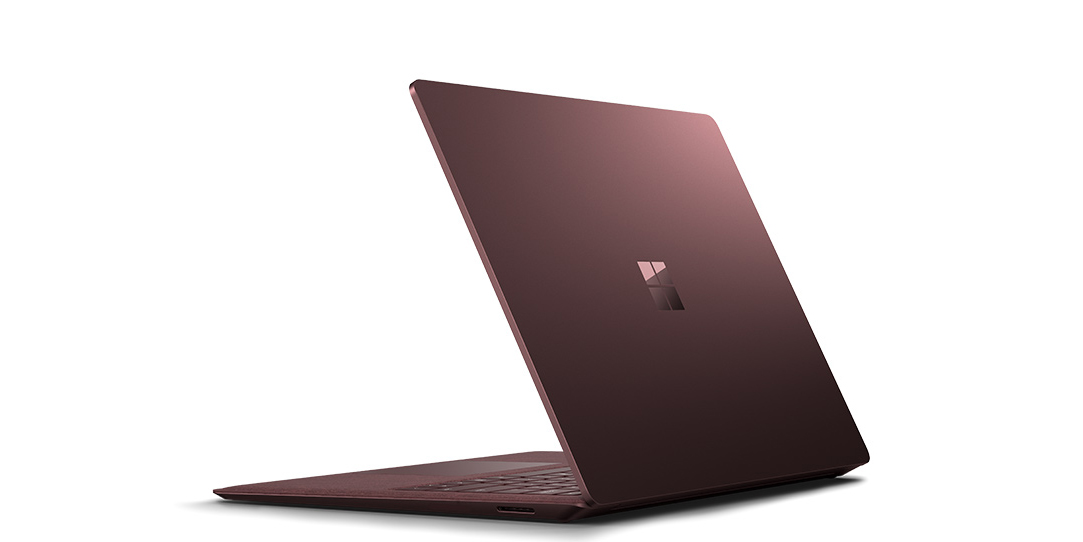 Surface Laptop
Display Size
The 13.5-inch display of Surface has an aspect ratio of 3:2. On the other hand, Lenovo comes with 14-inch screen with 300 nits. While Surface has PixelSense touchscreen display, laptop by Lenovo is not touchscreen.
Bottom Line: Lack of touchscreen on Lenovo laptop gives Surface an edge over its rivals.
Display Resolution
Lenovo X1 Carbon comes with standard resolution of 1920×1080 pixels while Surface has 2256 x 1504 pixels resolution. Though Lenovo packs less resolution but the display is bright, non-reflective and quite readable.
Bottom Line: Both are bright and beautiful but here also, Microsoft laptop excels.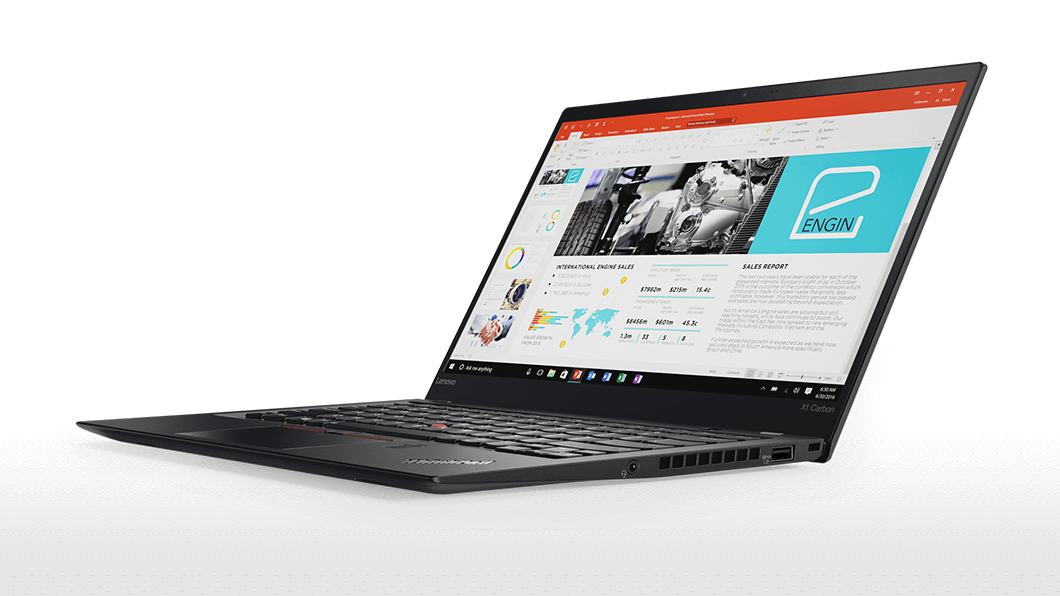 Lenovo X1 Carbon
Keyboard
Surface keyboard features an Alcantara fabric-covered keyboard area. This makes it easy to clean. X1 Carbon offers back-lit keyboard and is a joy to type.
Bottom Line: Undoubtedly, both laptops offer the best-in-class typing experience. But, Lenovo takes the edge with an excellent keyboard.
Fingerprint Sensor
Lenovo X1 Carbon has an accurate and fast touch fingerprint reader. On the other hand, Surface does not let you log in with your fingerprint. However, it does offer biometric logins via Windows Hello facial recognition feature.
Bottom Line: There's no fingerprint sensor on Microsoft laptop, so Lenovo is a clear winner.
Processor
Microsoft laptops runs Intel Corei5/Intel Core i7 7thgen and the company has not published clock speeds. It uses the latest Kaby Lake Intel Corei-series chips. Lenovo X1 Carbon range runs Intel Corei5-72000U processor clocked at up to 3.1GHz and Intel Core i7-600U processor clocked at up to 3.9GHz.
Bottom Line: As the clock speeds of Microsoft laptop are not known yet, accurate analysis cannot be made on the performance part.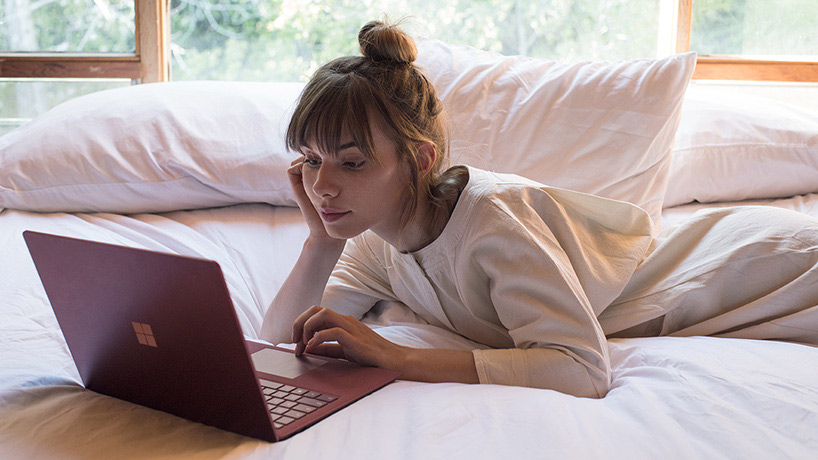 Surface Laptop
Graphics
In terms of graphics, Surface Laptop with Core i5 feature Intel HD 620 and with Core i7 has Intel Iris Plus 640. Lenovo X1 Carbon features Intel HD 620 graphics. So, with Surface i7 processor, you get improved graphics.
Bottom Line: Lenovo just lacks behind Surface in the graphics field.
RAM and Storage
The Surface offers three options for RAM: 4GB, 8GB and 16GB. Lenovo comes in options of 8GB and 16GB. The entry-level Surface has 128GB of inbuilt storage and other options are 256GB and 512GB. Lenovo laptop has 256GB, 512GB and 1TB of storage.
Bottom Line: Both laptops offer good storage options but Lenovo goes a little far by offering up to 1TB.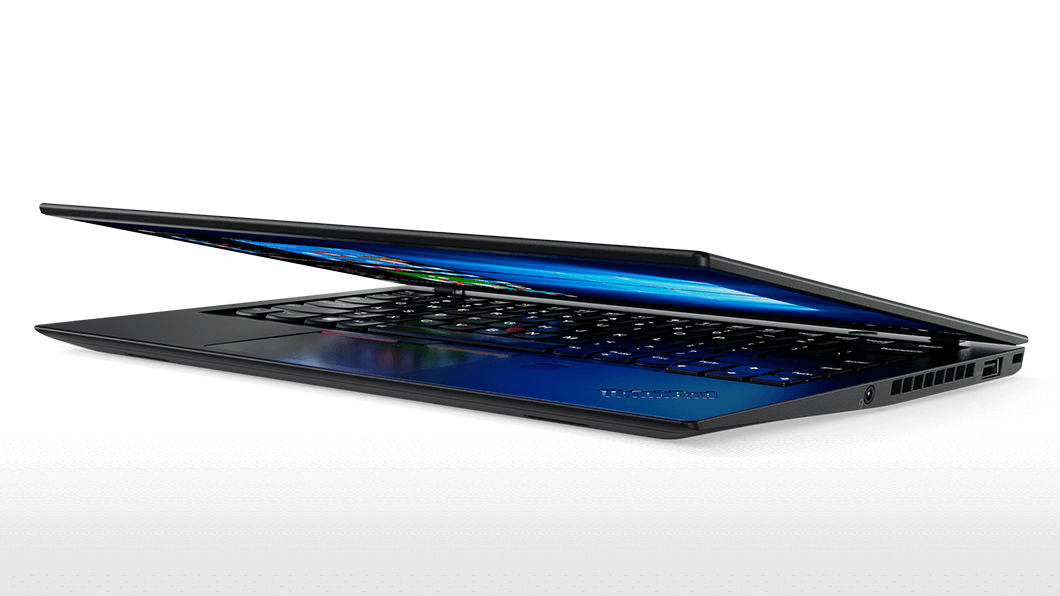 Lenovo X1 Carbon
Ports
Microsoft Surface Laptop includes a full-sized USB port, mini DisplayPort and headphone jack on the left and charger port on the right. In terms of ports, X1 Carbon has two Thunderbolt 3/USB-C ports in addition to two classic USB-A Ports. It charges via USB-C as well. X1 Carbon seems to be the clear winner in this category.
Bottom Line: Lenovo X1 Carbon offers you more ports when compared to Microsoft Surface Laptop.
Battery
Microsoft promises up to 14.5 hours about the battery life on the Surface Laptop. Lenovo claims up to 15.5 hours of battery life.
Bottom Line: Lenovo promises a slightly better battery life.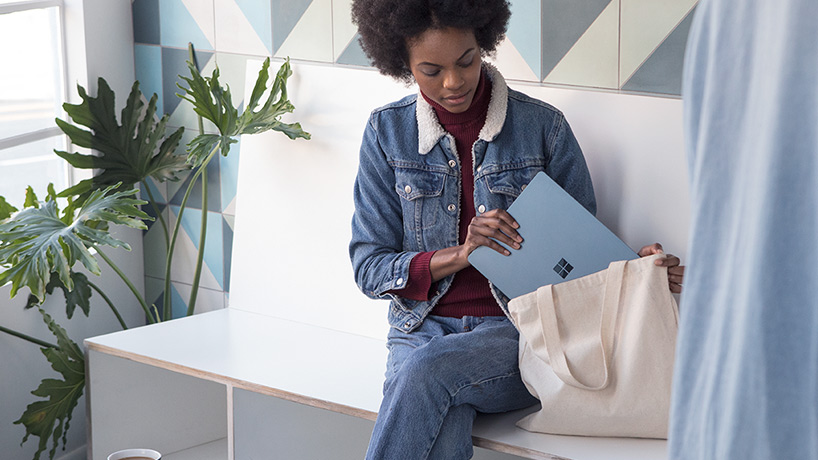 Surface Laptop
Webcam
The webcam on both devices is 720p, letting you enjoy sharp video calls and conferencing.
Bottom Line: Webcams of both laptops are equally good but Lenovo offers HD quality as well.
Operating System
Microsoft Surface Laptop is the first device that comes with Windows 10 S operating system. It feels a lot like Windows 10, except that it only runs apps from the Windows Store. Lenovo X1 Carbon runs Windows 10 Pro operating system.
Bottom Line: Surface Laptop has the latest operating feature.
Price
The pricing for Surface Laptop starts at an affordable price of $999. On the other hand, Lenovo starts pricing at $1329.
Bottom Line: Laptops by Microsoft are more affordable.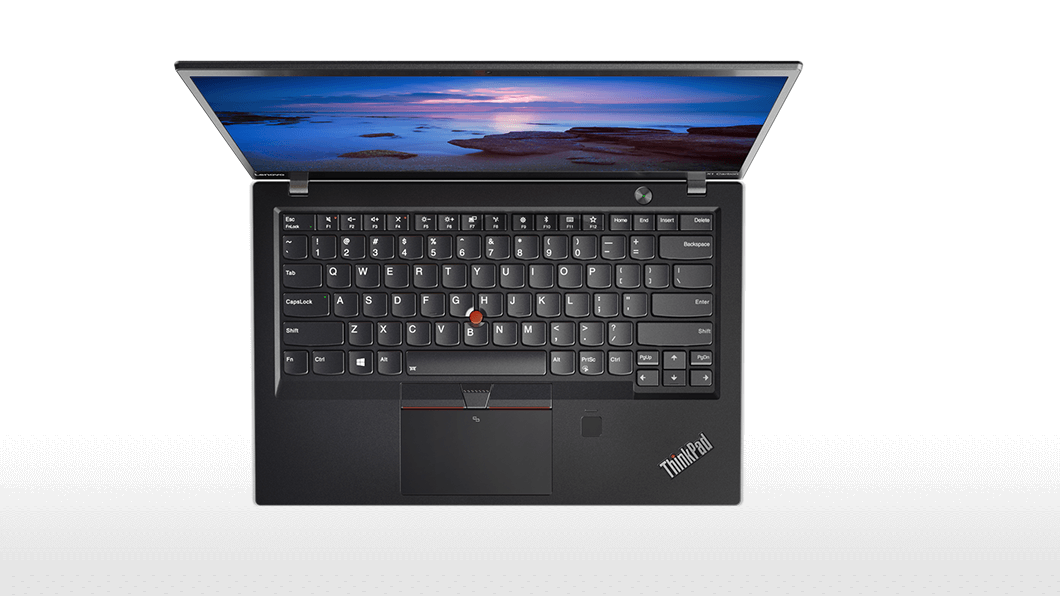 Lenovo X1 Carbon
A quick look at specifications of Microsoft Surface Laptop and Lenovo X1 Carbon:
Specifications
Microsoft Surface Laptop
Lenovo X1 Carbon
Display
13.5-inch PixelSense touchscreen
14-inch FHD
Dimensions
308.1 x 223.27 x 14.48 mm
323.5 x 217.1 x 15.95 mm
Weight
1.25kg
1.39kg
Resolution
2,256 x 1,504 pixels
1,920 x 1,080 pixels
Processor
Intel Core i5/Core i7
Up to Intel® Core vPro i7-7600U
OS
Windows 10 S
Windows 10 Pro
Memory
4/8/16GB
Up to 16GB
Ports
USB 3.0, Mini DisplayPort,
Surface Connect
2 x Thunderbolt 3 / USB Type-C
2 x USB 3.0 (1 x AlwaysOn)
HDMI
Native RJ45
Storage
128/256/512GB
128/256/512GB/1TB
Graphics
Intel HD Graphics 620 /
Iris Plus Graphics 640
Intel HD Graphics 620
Battery
14.5 hours
15.5 hours
Price
$999 / $1,299 / $1,599 / $2,199
$1329 / $1629 / $1669 / $2489
Official Website
Microsoft
Lenovo
Wrapping Up
When it comes to choosing between Lenovo X1 Carbon and Microsoft Surface Laptop, both are strong contenders. The USP of the laptops is their portability to carry everywhere and they are sleek enough to show off. In terms of affordability, Microsoft models including base model as well as the one with highest configurations cost lesser than Lenovo X1 Carbon. Also, the presence of touchscreen on Microsoft laptop gives an advantage over the competition.
What are your thoughts about Microsoft Surface Laptop and its competition from Lenovo, Apple and Google? Share your views with us in the comments.