Acer's New Leap Ware
Acer expands its lineup of wearables with the launch of a new smartwatch called Leap Ware. It is a fitness-themed smartwatch and is priced at just $139. MH Wang, General Manager, Smart Device Products, IT Products Business, Acer Incorporated said, "As the pace of modern lifestyles become ever more hectic, people demand technology that can keep them on track and motivated to pursue their goals. The new Acer Leap Ware is designed to act as a virtual coach to help people go, track, and share, sending them reminders and alerts when they need them the most."
Display and Design
Acer Leap Ware features a 1.6-inch circular display with Gorilla Glass SR+ protection for scratch prevention. It also comes with IPX7 water resistance rating. It also has a built-in LED that can light up at a quick button press. This light comes helpful when finding the pen you drop under the desk or your keys in dark area etc.

Fitness Tracking
The smartwatch comes packed with an array of fitness tracking sensors and these works well with the app. It is capable of monitoring heart rate, stamina, stress levels and other vital statistics. It pairs with android and iOS devices via Acer Liquid Life app. The smartwatch also displays you call notifications and texts on the screen. All fitness data is collected in the app and you can also set your fitness goals. It has the ability to monitor wearer's heart rate, stamina, stress and fatigue levels. It also indicates your exposure to ultraviolet rays.
Specifications
Under the hood, it is powered by MediaTek MT2523 chipset and MT2511 bio-sensing chip. According to the company, the smartwatch is rated to last three to five days on a single charge. It also allows users to earn Power Coins via a number of activities such as running, biking and many more. So, you can redeem the Power Coins in the Liquid Life Market for various items, rewards and discounts.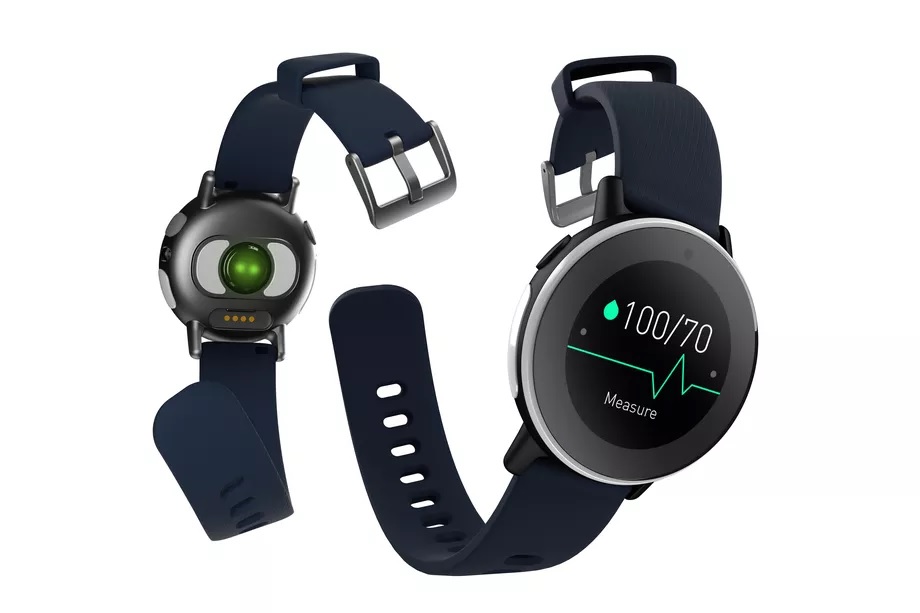 A quick roundup of features of Leap Ware:
MediaTek MT2523 chip, and MT2511 bio-sensing chip
1.6-inch face
Gorilla Glass SR+
Heart rate monitoring
IPX7 water resistance
iOS and Android compatible
Side LED flashlight
Monitors stamina, stress levels, and exposure to ultraviolet rays
Leap Ware is priced at $139 and goes on sale in the US in July. It also comes with a choice of Navy Blue or Light Brown bands. Acer has also unveiled Switch 3 and Switch 5 laptops.
Are you waiting for the availability of Acer Leap Ware smartwatch? Let us know your thoughts in the comments.