Tag Heuer Connected Modular 45 Unveiled
The first Swiss-made connected watch has been unveiled. Tag Heuer Connected Modular 45 is a new and highly customized model. It is a luxurious smartwatch. You are free to select from a multitude of straps, finishes, materials and colors. They come across 11 base designs and 45 additional options. All-in-all, there are 500 different design combinations. It is a truly customizable smartwatch with almost every part of the watch can be replaced and customized. Let's take a look at its features:
Display
The 45-mm watch module flaunts a 1.39-inch AMOLED display covered in 2.5-millimeter-thick sapphire glass. Owing to the modular design, it is a fully-fledged android smartwatch. It is water-resistant to 50 metres with a crisp 1.39-inch AMOLED touchscren display. It also features sapphire glass and titanium case. Unlike the first TAG smartwatch, the new model has an entirely metal casing. It features an inbuilt water-resistant microphone for use with Google Assistant.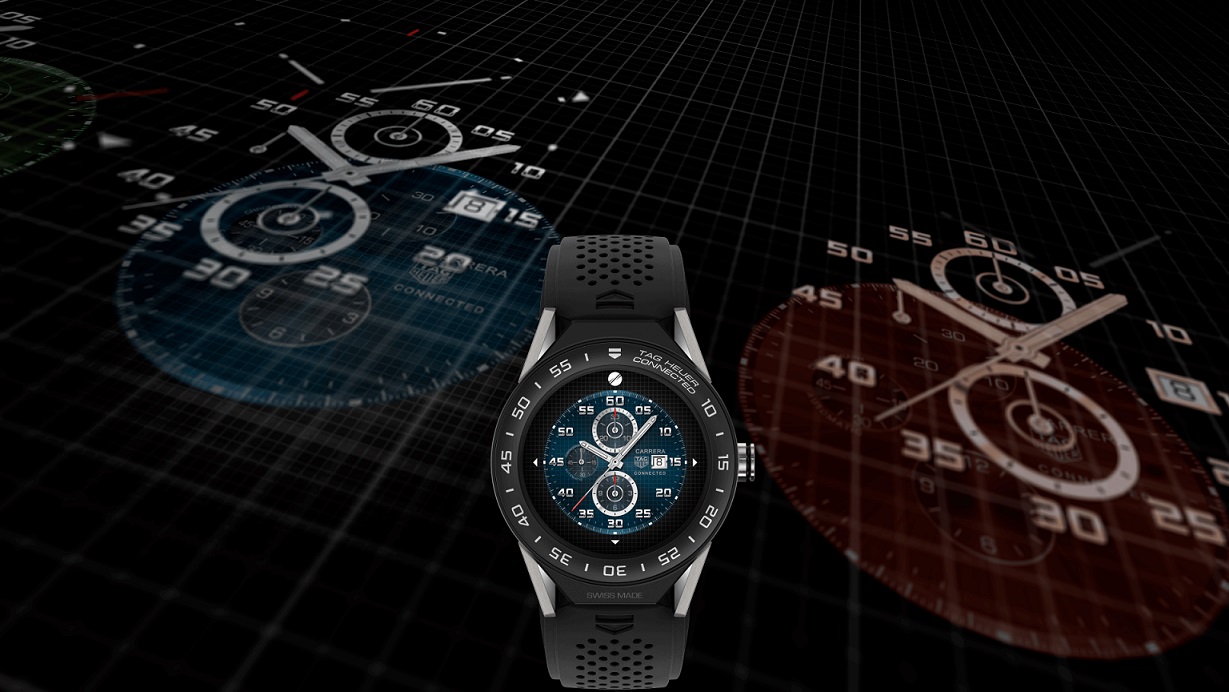 Modular Design
The firm attempts to make watch stand-out from increasingly congested high-end smartwatch market by turning to a modular design. According to the company, there are up to 4,000 different variations of the watch. Most of the varieties involve customizable screen displays. There are physical straps, lugs and buckles in addition to the ability to switch between a digital and mechanical module. It is incredibly simple to switch between different watch elements. The individual modular parts are easy to fit together as well as undo from each other.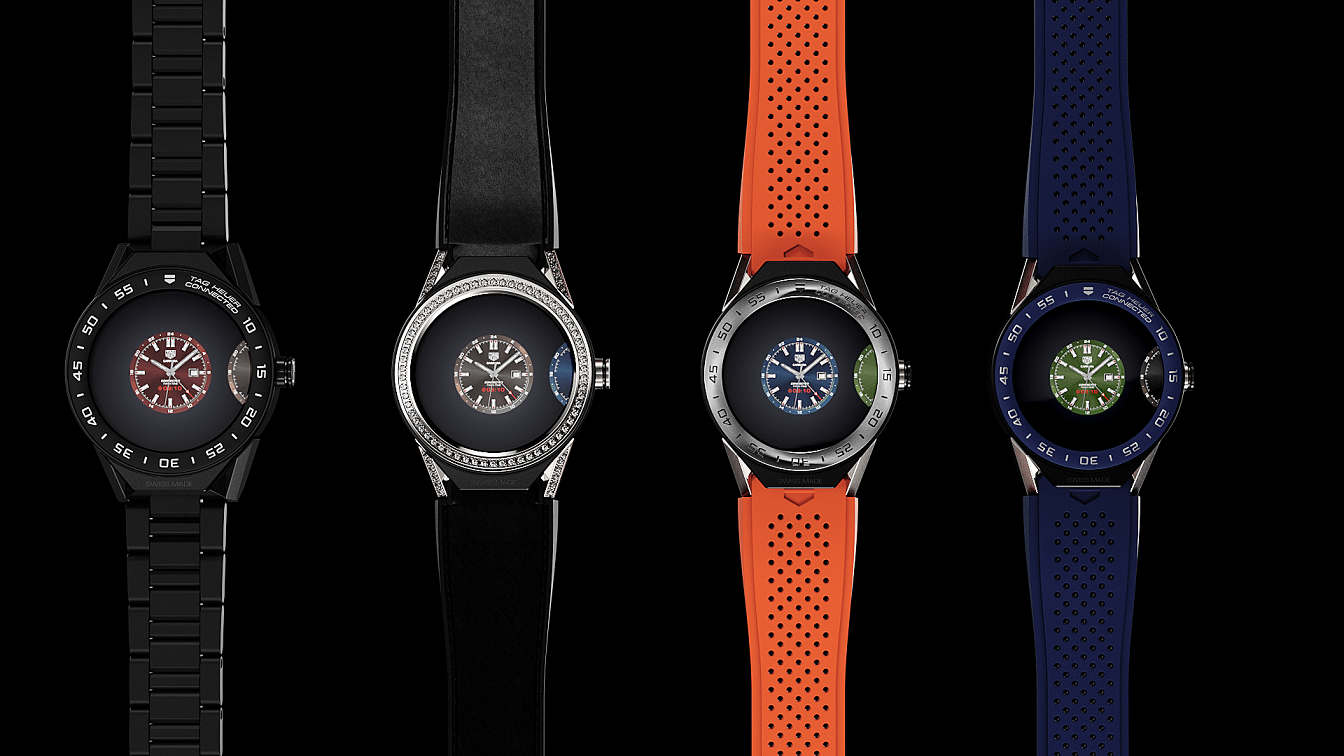 Specifications
In terms of specifications, you get 4GB of RAM, Wi-Fi, Bluetooth, and GPS. The battery is good to go for 24 to 30 hours on a single charge. There's also an NFC antenna. So, you are able to use the smartwatch to make Android Pay payments. Under the hood, it runs Android Wear 2.0 through Intel Z34XX-series Atom processor along with 4GB of memory. The inclusion of Android Wear 2.0 operating system implies that the watch is one of the first models to run Google's OS. Also, it allows one to customize the software. The new operating system also means that it is possible to use the watch's features when it is not connected to a phone. It features a GPS radio, NFC sensor for tap-and-go payments via Android Pay.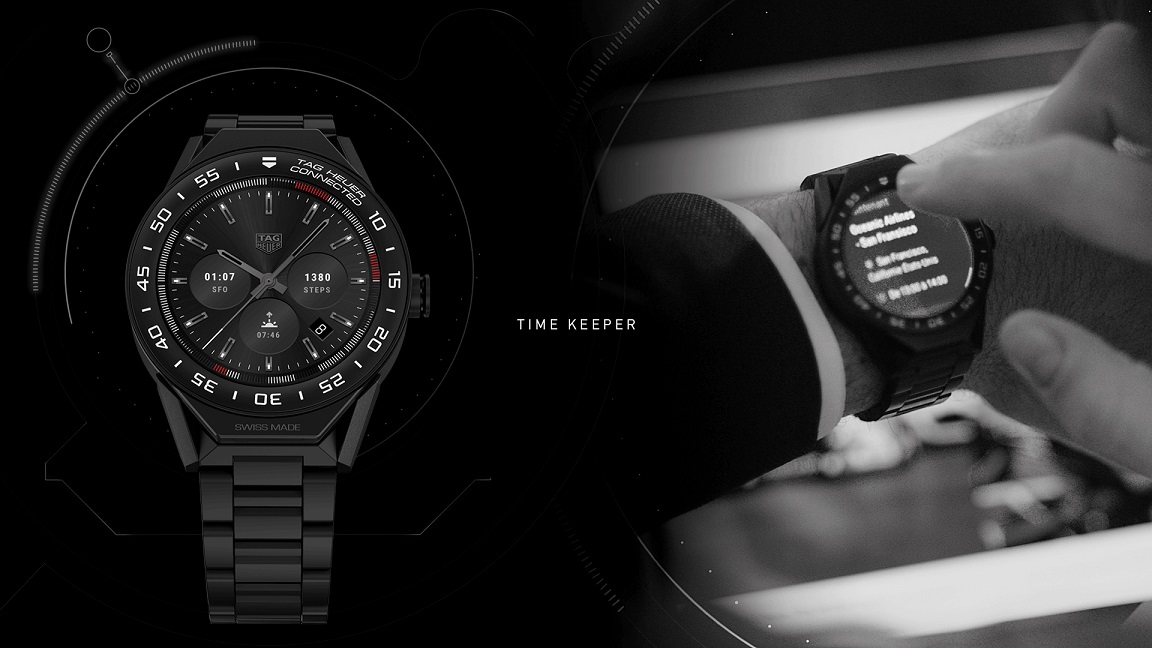 The smartwatch costs $1650 in the United States, slightly more than 2015 Connected.
What are your thoughts about Tag Heuer Connected Modular 45 Smartwatch? Share with us in the comments.