Slack Enterprise Grid
Slack is a popular platform where employees send messages, collaborate, share files etc. This popular team communication service, Slack, has announced a new product called Enterprise Grid to expand its business. It is set up for companies having hundreds of thousands of employees. Slack Enterprise Grid takes complete rethinking of the core app by including new features and changes to make it easier to use and more efficient. It is a long awaited product and is a new threat to Microsoft Teams.
Designed for Large Companies
Slack Enterprise Grid is intended for companies having more than 500 employees. The basic purpose is to offer a better way to communicate between teams in a large organization. It also ensures that the people with similar names could be managed easily. The Grid aims at tackling how large companies are organized and how a countless number of teams are able to work together. Companies can now create an unlimited number of workspaces. This provides every team a focused place to work with access to the information, people and apps that matter the most.

Better Ways to Communicate
Shared channels between workplaces make it easier to connect with teams whenever needs. This gives more flexibility and quickness in making right communication. The integrations can be provisioned across the whole company or selectively to individual workspaces and shared channels between them.
The new product's name, Grid, refers to the fact that the customers can now work in a grid of interconnected Slack teams. For example, the sales team, finance team, HR team etc. can all have their separate versions of Slack while sharing some central chatrooms. This makes it easy to make company-wide announcements or cross-team collaborations.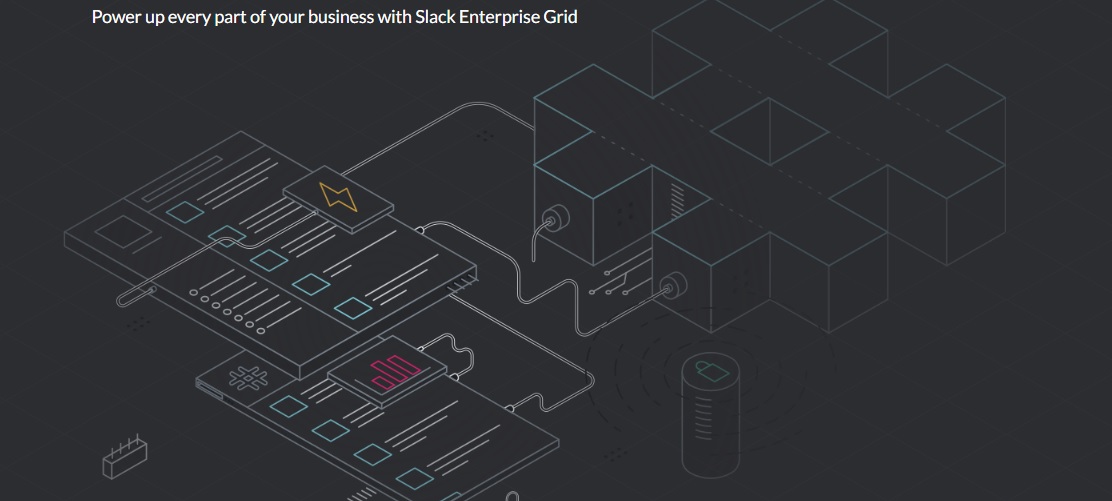 Slack Enterprise Grid also adds security and compliance controls such as HIPAA and FINRA certifications. In addition, it also sports new integrations with popular enterprise products including SAP. You can also check out the official website for any queries.
Do you use any team communication service? Share your thoughts with us in the comments.