What is Katalon Studio?
Katalon Studio is a comprehensive automation testing tool that lets you test faster and launch better software. This popular tool works for both web and mobile app testing. One major reason behind the popularity of Katalon Studio is the ease of use. It is an easy to learn automation testing tool and even manual testers having minimum coding experience can effortlessly avail its benefits. Also, it comes with built-in keywords and management functions. It is designed to offer complete automation testing solutions. It integrates a full-featured IDE with Selenium and Appium. This automation tool comes with predefined test structure and keyword libraries for faster scripting. Katalon Studio has recently released the newest version 4.2 and it comes with the powerful feature of JIRA integration. Let's check out the details.
Quick Setup
With Katalon Studio, it is very simple to setup projects as it includes pre-built templates and scripts. You just need download this free tool and make sure that the system requirements are met. It is easy to install and quickly creates, runs, reports and maintain the automated tests. With Selenium and Appium, you have to install many frameworks and plug-ins for them to work.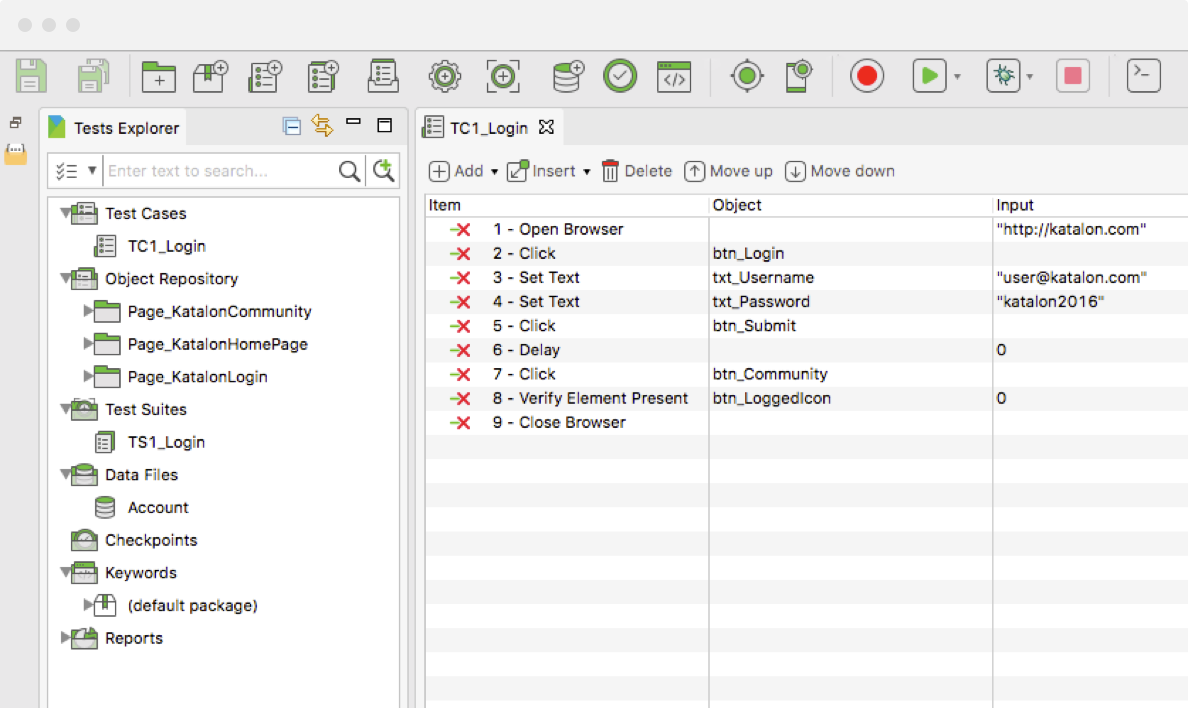 Create Automation Tests
Katalon Studio offers two different ways to create automation tests: one is to record your scripts and edit using prebuilt keywords and another is to use IDE to build test scripts. The automation testing solution is flexible enough to allow running single tests or suites on multiple configurations. Also, it operates on Windows, macOS, Linux and supports all browsers (web testing) as well as iOS and Android (mobile testing).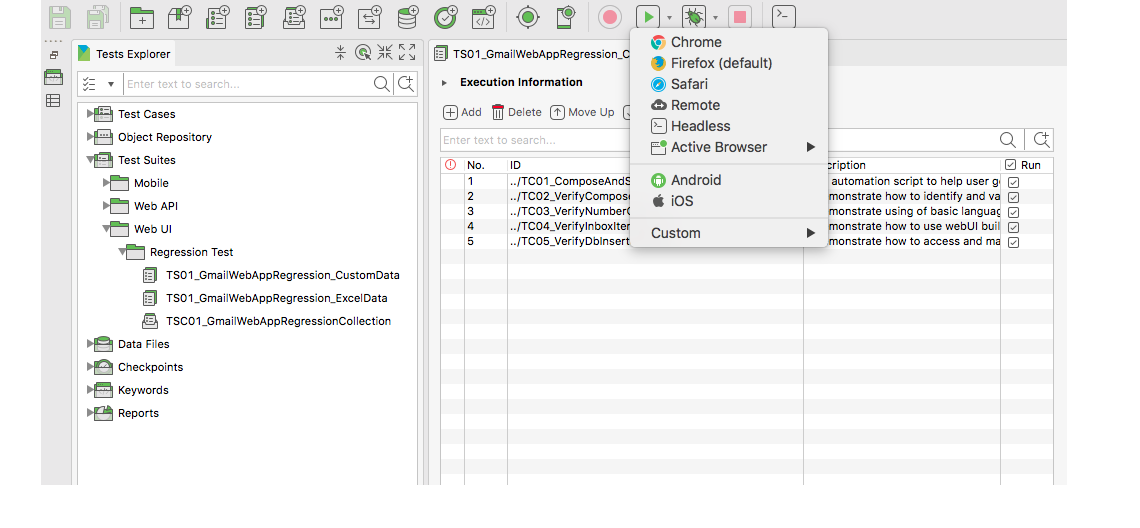 Detailed Reporting
Reporting is an essential part of testing and Katalon Studio offers you automatically generated reports. It comes with the capability to send out reports and diagnose the logs as well. These reports are accessible through the "Reports" on Katalon. They provide complete insight about the status of executed test cases, test steps, test results as well as the executed environment. The customizable reports are seamlessly integrated with your workflow.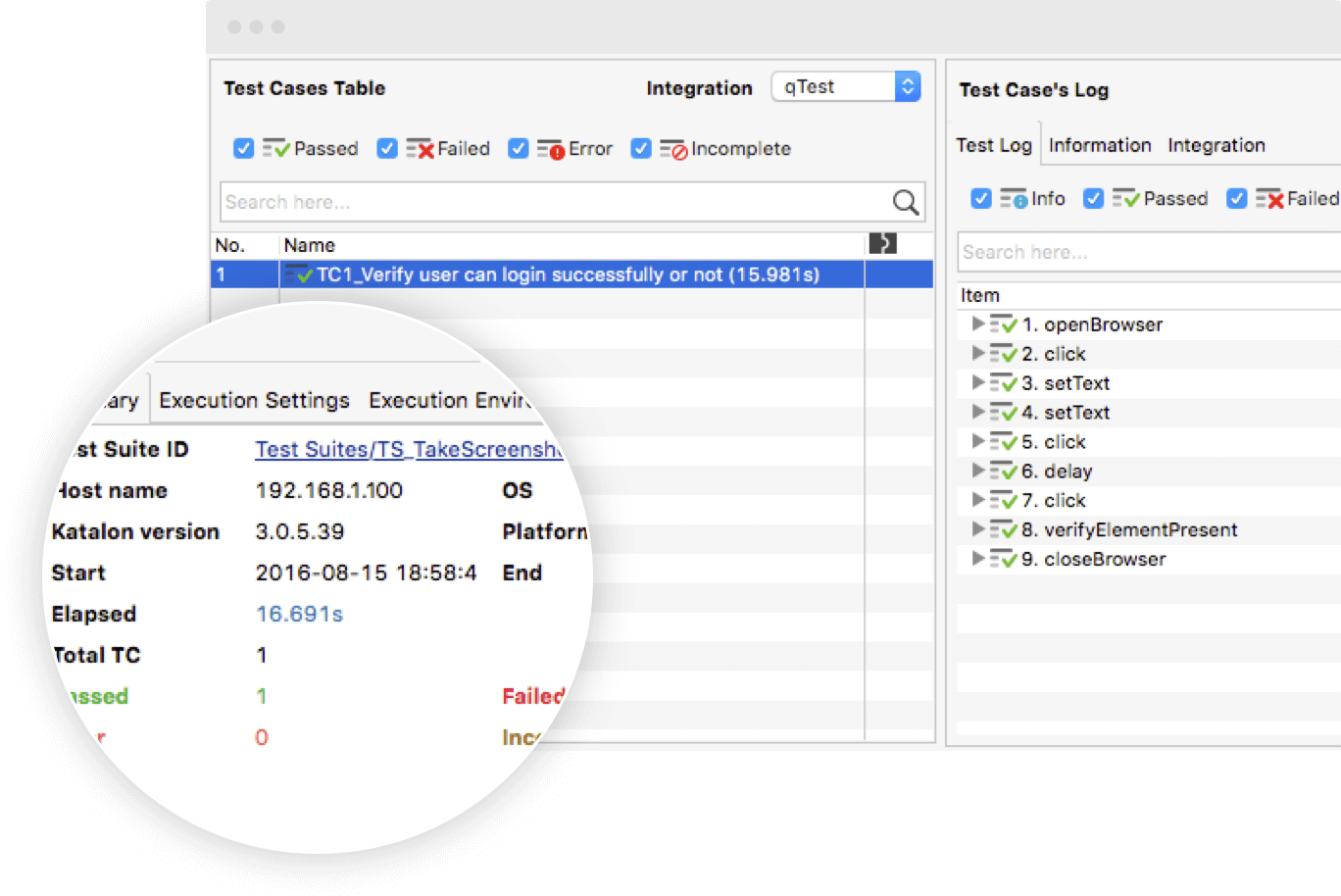 Kalaton Studio 4.2 Features:
JIRA Integration
One of the most significant features that come with the new version is the JIRA integration. This implies that one can now utilize this popular test management system effortlessly. JIRA is a well-known tool for tracking issues and bugs in software. When Katalon Studio is integrated with JIRA software, it saves users much time by eliminating the need of manually transferring bugs. You can easily transition a bug from Katalon Studio to JIRA with just a few clicks.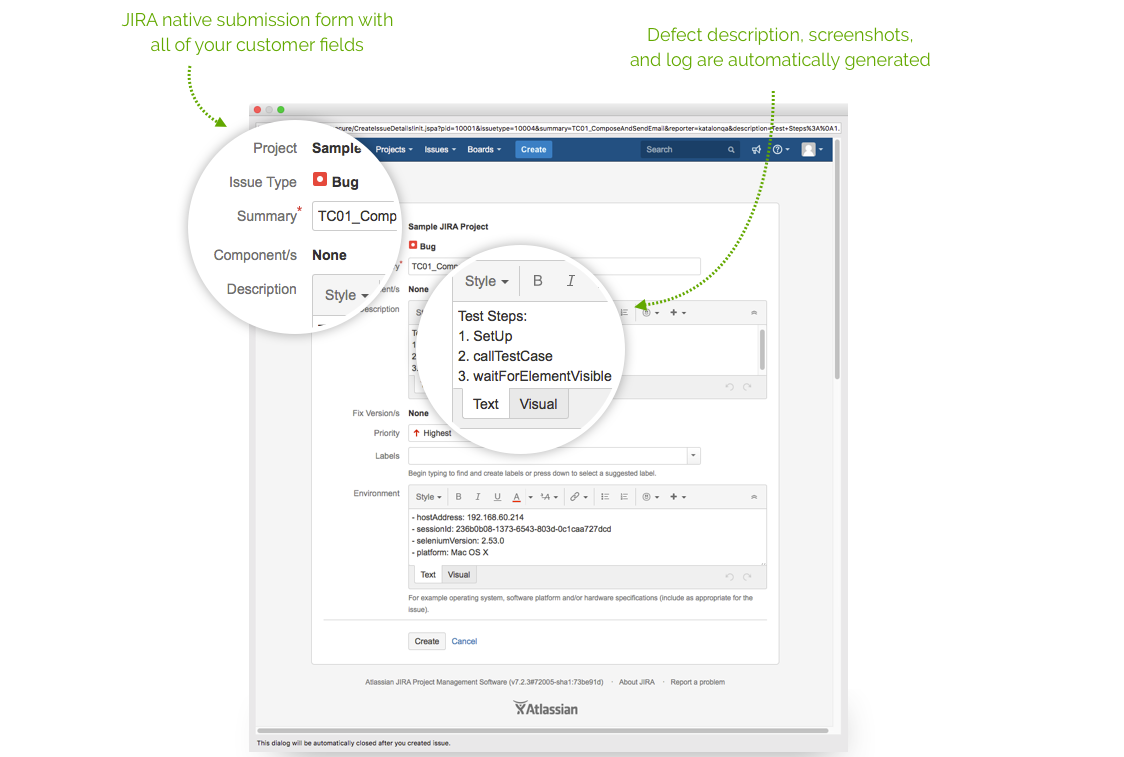 Create JIRA tickets directly
With embedded JIRA interface, you can directly submit bugs from the failed test results. You need not to worry about the hassles of attaching logs, screenshots and more as these get automatically attached to the ticket. You have the option to associate failed execution results with an existing JIRA ID or can also create failed execution results as a sub-task. In addition, the JIRA ticket status and associated test executions are synced back for re-validation and avoidance of errors.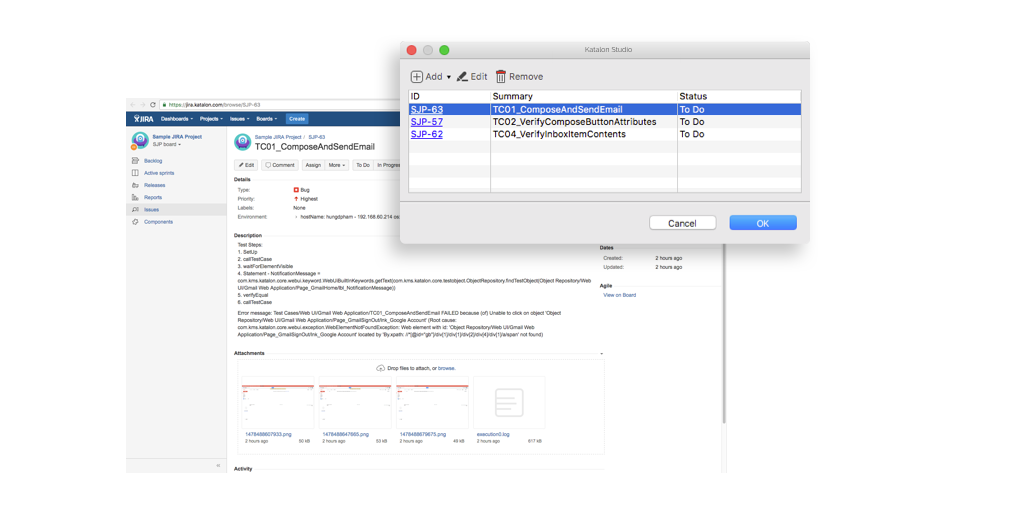 Last but not least, Kalaton Studio is a free to download software. Yes, you read it right! The complete automation testing tool comes at no cost. So, what have you been waiting for? Give it a try and let us know how you feel about it in the comments section below!
You can also check out our compilation of top open source mobile app automation testing tools.