Microsoft Surface Book
Microsoft has announced the all-new updated Surface Book at its Windows event in addition to Microsoft Surface Studio. The new Microsoft Surface Book 2016 is twice as powerful compared to the first generation model.
It is by far the most powerful 13 inch touch screen laptop ever built. The updated Surface Book comes with NVIDIA GTX 965M GPU which is capable of offering 1.9 teraflops of graphics performance.
The cooling system has been redesigned with dual fans to allow the processor and GPU work at their maximum performance. Microsoft claims that this ultimate laptop can last up to 16 hours on a single charge making it the perfect travel laptop. This was possible with the addition of 6th Generation Intel® Core™ i5 or i7 Processors.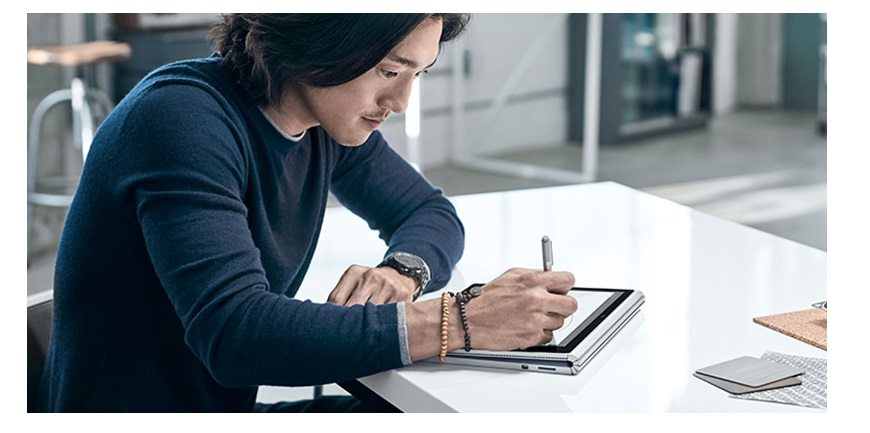 Design and Display
As far as the design is concerned, the Surface Book i7 retains the aluminum unibody chassis and the unique dynamic fulcrum hinge. The innovative hinge keeps the screen attached to the base and helps to keep it balanced at any angle. It weighs around 3.6 lbs as compared to its predecessor, which was around 3.46 lbs. The keys are closer to the screen when closed and the ridge at the base of laptop is also bigger this time. The detachable 13.5-inch PixelSense Display has been optimized for Pen and touch. Microsoft is offering the same display with 13.5-inch PixelSense display which has 6 million pixels 3000×2000 with ppi of 267.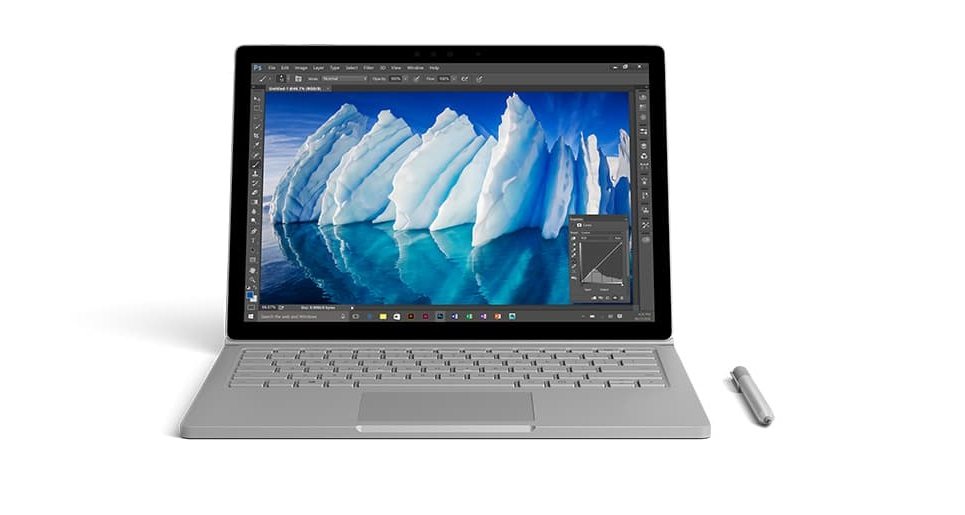 GeForce GTX 950M
Microsoft has updated the GPU to a GeForce GTX 950M with 2GB of GDDR5. Nvidia has just announced its GeForce GTX 1050 and 1050 Ti which is likely to be far more powerful. So, it features a new GPU in the form of GTX 965M and the video memory has been upgraded to 2GB. This makes it capable of running high-end games at higher frame rates.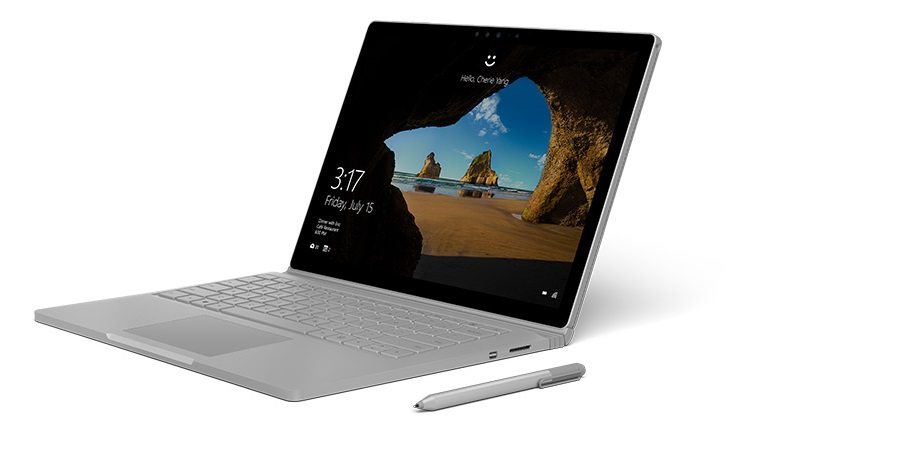 Pricing and Availability
Surface Book has been carefully designed to be a powerful laptop. It is built for performance and productivity along with the unmatched graphics power. It will be available in 256GB, 512GB or 1TB storage options priced at $2,399, $2,799 and $3,299 respectively. It is up for pre-order now and will be available on November 10.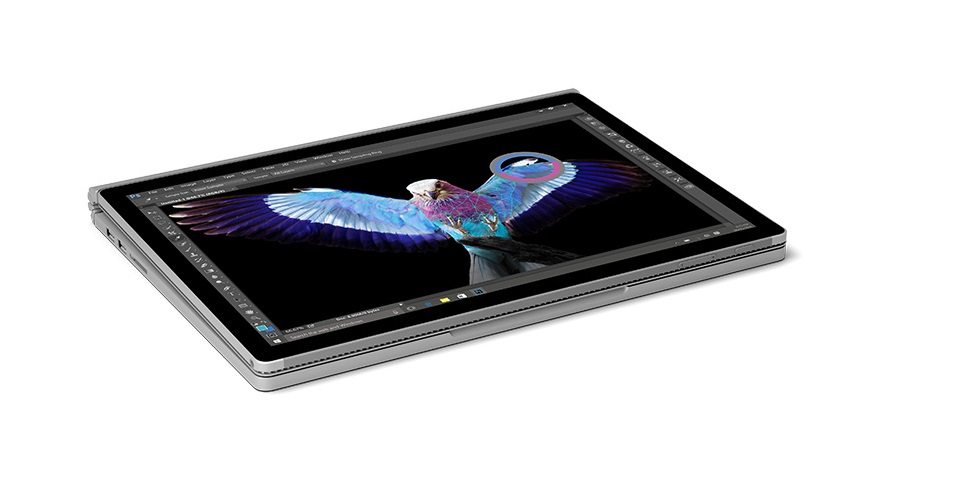 A quick look at specifications of Microsoft Surface Book i7:
Specifications
Details
Display
13.5″
Dimensions
12.30" x 9.14" x 0.51 – 0.90"
Weight
Starting at 3.63 lbs
Resolution
3000 x 2000 pixels
Software
Windows 10 Pro
Office 365 30-day trial
SSD
256GB, 512GB, or 1TB
RAM
8GB or 16GB
Battery
Up to 16 hours
Processor
6th Gen Intel Core i7
Graphics
NVIDIA GeForce GTX 965M 2GB GDDR5
Ports
Two full-size USB 3.0
Full-size SD card reader
Surface Connect
Headset jack
Mini Displayport
What's in the box
Surface Book
Surface Pen
Power Supply
Quick Start Guide
Safety and warranty documents
Share your thoughts on the story in the comments.