Nikon KeyMission 360
The dual-lens, 360-degree KeyMission 360 camera by Nikon is officially announced. The compact video camera comes with dual f/2 ultra-wide angle lenses and each of these is backed by a 20MP image sensor. They are efficient to capture in 360-degree through bright f/2.0 lenses. The camera includes several modes for "Superlapse", "Time-Lapse" and "Loop Movies" to offer you creative flexibility. Let's check out the features of this Nikon KeyMission 360 camera.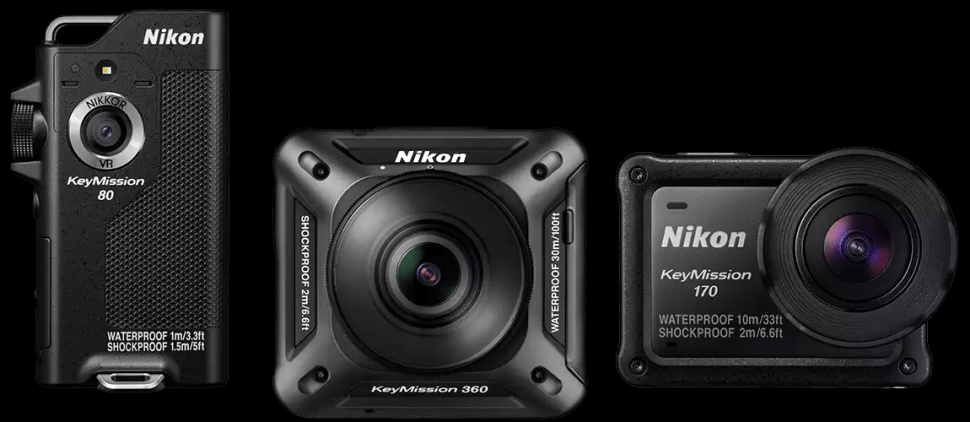 Nikon KeyMission 360 is capable of recording in 1080p or 4K at 24fps. When you want a faster frame rate, 30fps is possible at 960p, 120fps at 640p and 240fps at 480p. KeyMission 360 is not only built for video but also for virtual reality. The camera can be submerged to 98 feet, survive 6.6-foot drops and operate in frigid 14°F weather. It is waterproof to 30 meters and shockproof from 2 meters.
This compact and lightweight camera offers you an immersive 360-degree experience. It records the entire view as breathtaking 4K Ultra HD video. The resolution four times higher than the full HD. The company is also offering a range of 10 mounting accessories ranging from mounts to head straps and lots more.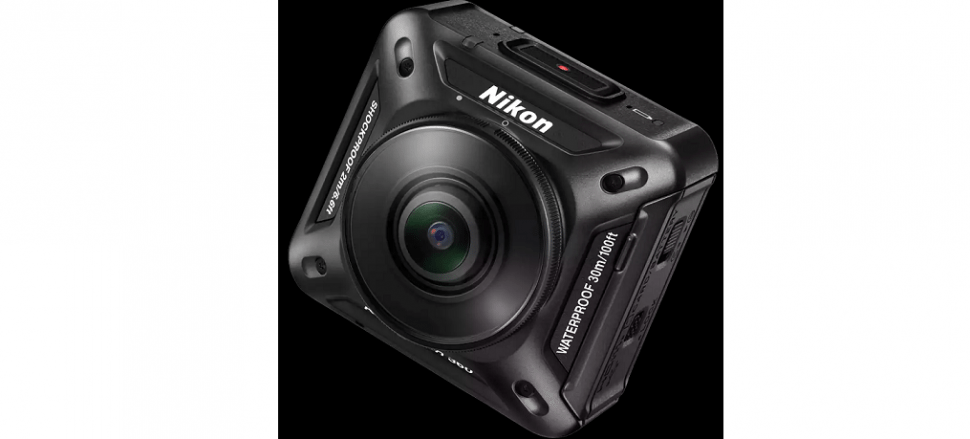 KeyMission 170
The $399 KeyMission 170 has a rectangular body with the f/2.8 lens offset to the side. At the back, there's an LCD screen and there are three buttons next to the screen. The camera has a 170-degree field of view and its 8.3-megapixel CMOS sensor is capable of capturing 4k UHD footage. It lets you record in resolution four times higher than full HD with clear stereo sound.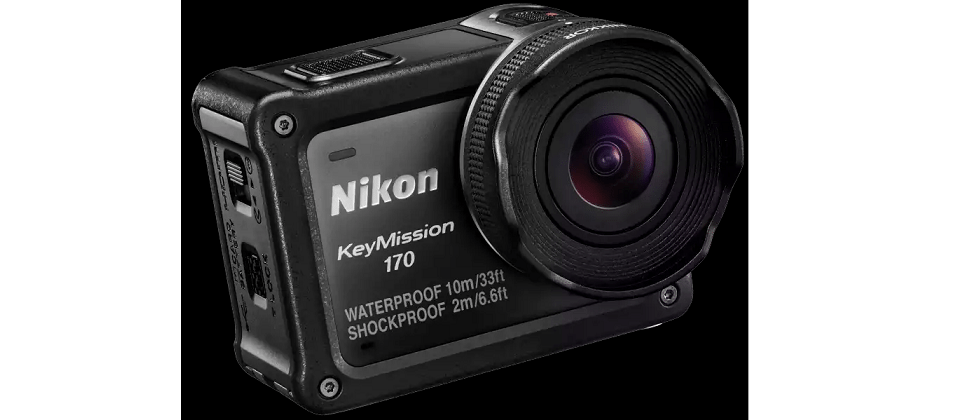 KeyMission 80
Nikon has also announced the $279 KeyMission 80 and features a 1.75 touchscreen LCD. It is a tiny and light-sized device that includes front and rear cameras. The rear camera has a 5-megapizel sensor and an f/2.2 lens and the front camera uses a 12-megapixel CMOS sensor, an 80-degree FOV and an f/2.0 lens.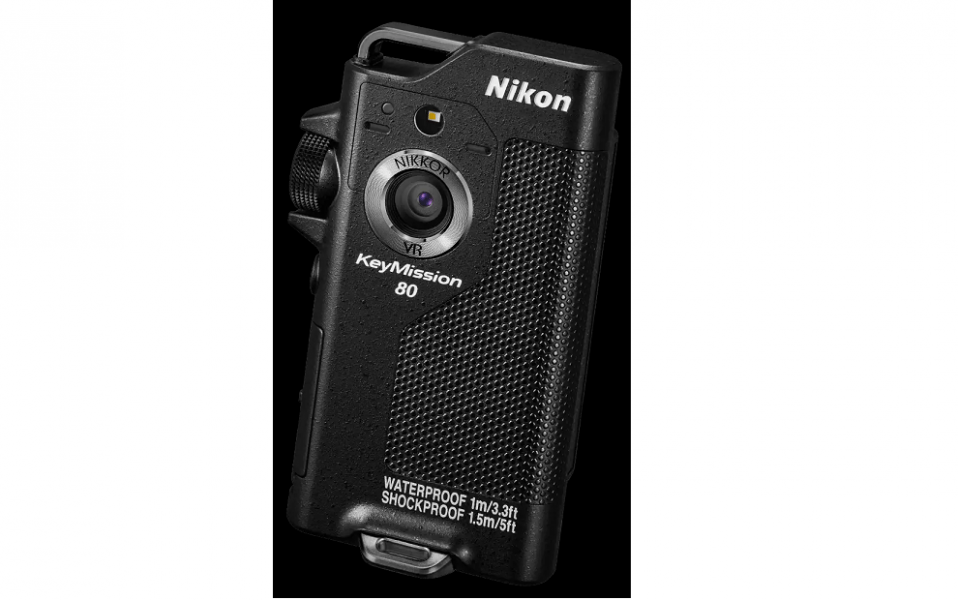 All the three cameras will use the new version of Snapbridge app that lets you connect to both iPhones and Android phones using Bluetooth Low Energy and Wi-Fi. It can be used to transfer pictures or videos or to control cameras remotely. You can shuffle your videos over to smartphone over Wi-Fi, and edit them.
They will be released on October 26, 2016 and are available for pre-order at Amazon. You can also check out details about recently announced Nikon D3400.
Do you like these KeyMission camera range by Nikon? Share your thoughts with us in the comments.