Kamigami Robot is a good combination of simplicity, affordability and nature-inspired design. The robots are lightweight and extremely durable that they can be dropped from any distance with little to no damage. It is one of the best ways to introduce kids to programming. Let's have a close look at it:
What is Kamigami Robot?
Kamigami Robots are tiny programmable robots that have been designed for kids aged eight and up. They feature rapid six-legged movement inspired by cockroaches and lizards. These are colorful and come with interchangeable shells to make them more appealing to the kids.
With infrared communication, robots can talk to each other. The circuit board of the robot includes an infrared sensor, accelerometer, light sensor and multicolored LED lights. The robots feature a small circuit board along with an array of 10 sensors which include gyroscope, accelerometer, IR sensor and light sensor.
About Data Robotics
Data Robotics is a California-based startup founded by three UC Berkeley students in 2013. It is renowned for its world's most affordable and capable robots called Dash. Kamigami is a more kid-friendly approach towards Dash robot. They are small and super fast that allows anyone to build.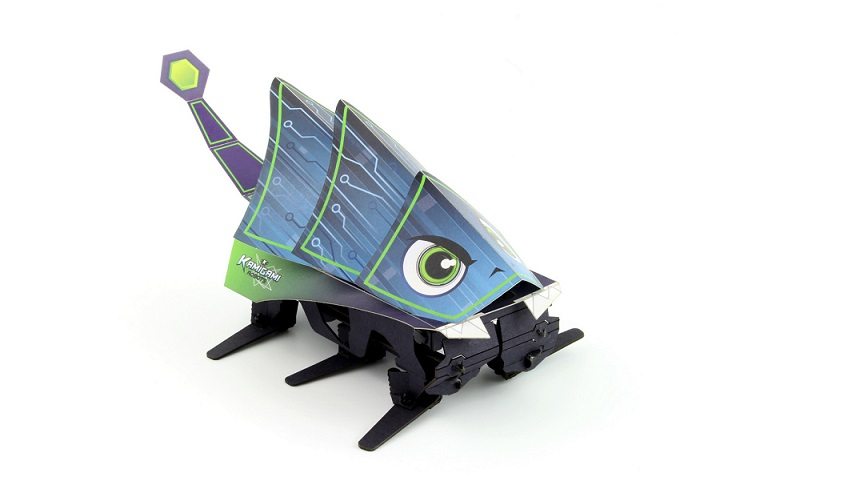 About Kamigami
Co-founders Nick Kohut and Andrew Gillies developed the initial concept for Kamigami as part of a doctorate program at University of California, Berkeley, through research funded by the U.S. department of defense. "Kamigami began as a study in how low-cost robotics could be applied across many different industries, from exploration to agriculture," Kohut said. "But what compelled us the most was combining technology and learning in a way that made robotics more approachable and fun. We want to put a robot into the hands of every kid in the world."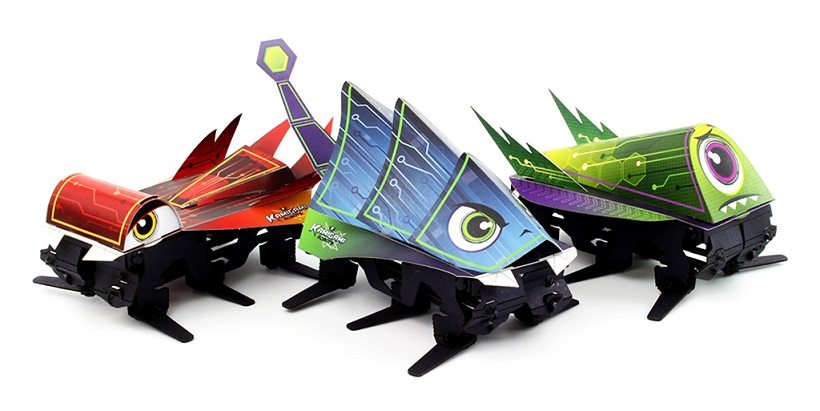 Design
In terms of design, Kamigami Robot is 4.5-inches long and has a rechargeable battery with 30 minutes of microUSB charging offering 45 minutes to an hour to use. It is made from a 2D kit made of durable plastic material that folds neatly into shape. The lightweight materials of the robots make it nimble and fast so as to run at speeds up to X feet per second. The heavy duty materials are strong enough to withstand drops and attacks from other Kamigami. The design allows Kamigami to be simple and require the least amount of parts to work.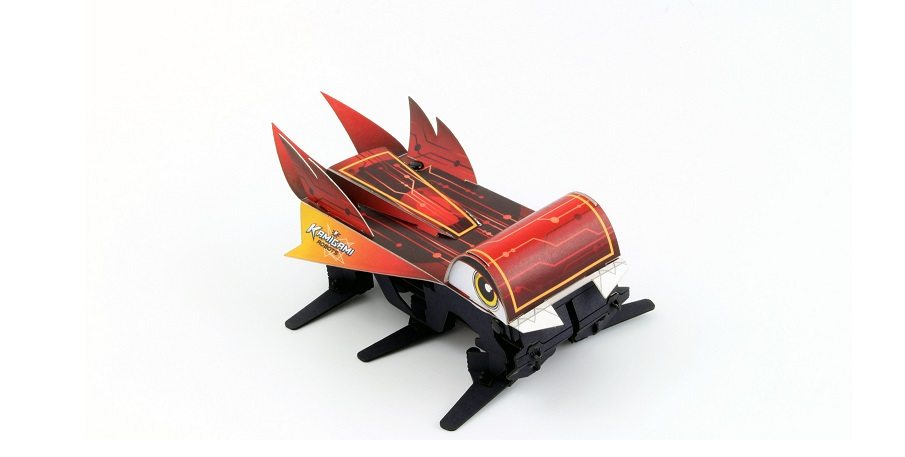 Interface
Kamigami Robot comes with an intuitive interface. You can pair it with your android or iOS device via Bluetooth and control Kamigami Robot with a virtual joystick. The most amazing part of the robots is that it is easy to assemble and even an eight-year old kid can comfortably fold and snap it together. The chassis can be assembled easily using pop-rivets with no requirement for glue or tools. It takes even less than an hour to put together everything.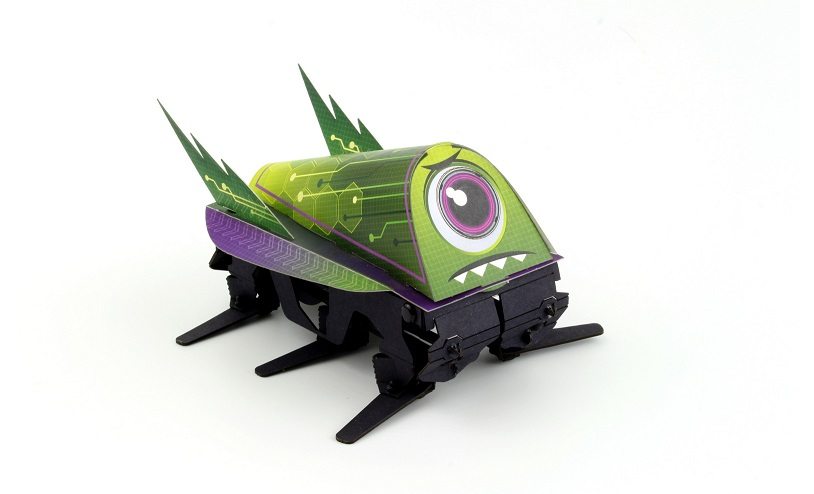 Mobile App
The mobile app is easy to use and also provides real-time information from on-board accelerometers. The robots are controlled using a mobile app and connecting via Bluetooth with range of 30m or 100ft away. With app; you can drive, create games as well as learn the basics of programming. So, now the kids will enjoy learning programming as well as playing interactive games.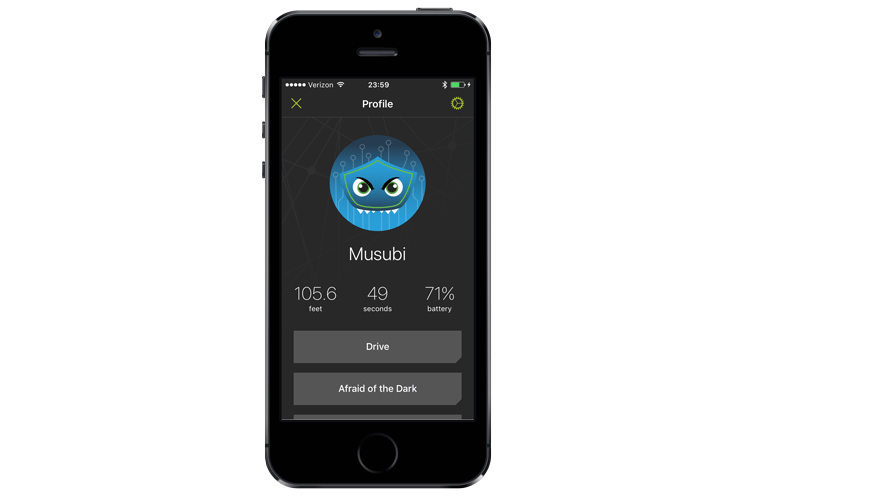 Learn Programming
Kids can use drag-and-drop programming within the mobile app and modify the behavior of each individual robot. It includes simple set of electronics which can be assembled effortlessly.
Battery
Kamigami comes with built-in rechargeable battery that offers 60 minutes of playtime between charges. You can charge the robot with an included micro-USB cable.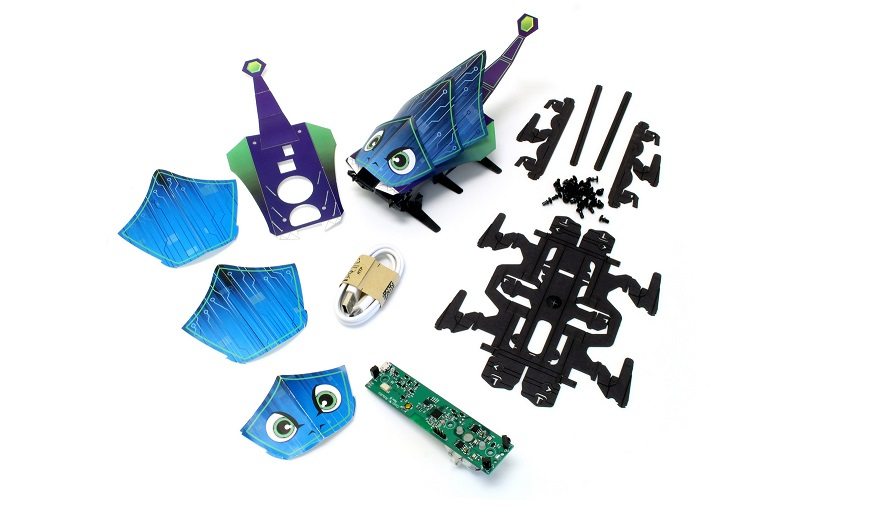 Price
Priced at $99 for one, Kamigami are more accessible as compared to other programmable robots available in the market today. The company is offering a set of two for $149. You can pre-order it from the official website. The Kamigami Robot Kit includes Kamigami robot body, 1 character shell, charging cable, electronics and battery module and free robots decal. They will be available on Amazon.com starting July 2016.
Pre-order it
Do you like Kamigami Robots? Share your thoughts with us in the comments.