Here's HP Powerup Backpack
HP has this time come up with a new Powerup Backup that may look like a standard backup but is capable of recharging a full-size laptop. Yes, you heard it right! The backpack comes with a massive 22,400mAh that can juice up your smartphone 10 times. It can charge your tablet, smartphone as well as laptop. For those who are constantly on the move, finding places to charge the devices becomes a struggle sometimes. HP Powerup Backpack offers an amazing solution to their needs.
Massive Battery
HP Powerup Backpack features a 22,400mAh battery in the front pocket. It will be able to fully charge your laptop once, your tablet three times or your smartphone 10 times. Also, you can charge all three at the same time and can also choose which device charges first in terms of power priority. It is very easy to charge the backpack. It has got a handy power cable that folds into the Powerup Backpack's side pocket. The backpack charges most HP laptops with up to 17.3-inch diagonal screen size, tablet and smartphones.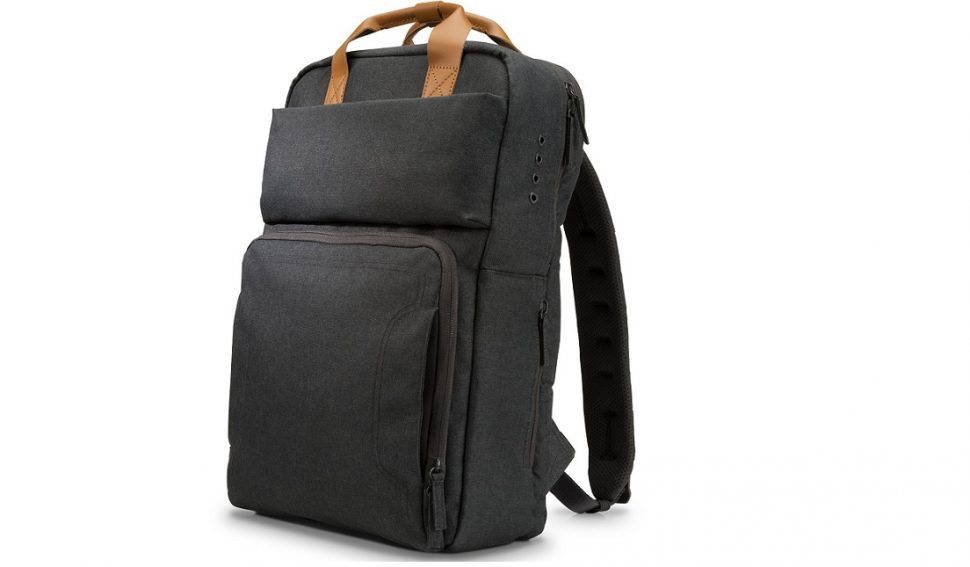 Innovative Design
The backpack includes loops to keep the cables organized and out of the way. HP has also included ventilated pockets in the backpack with a built-in heat sensor. This monitors and manages temperatures as our devices get hot when charging. HP Powerup Backpack is beautifully functional and an exceptionally efficient backpack.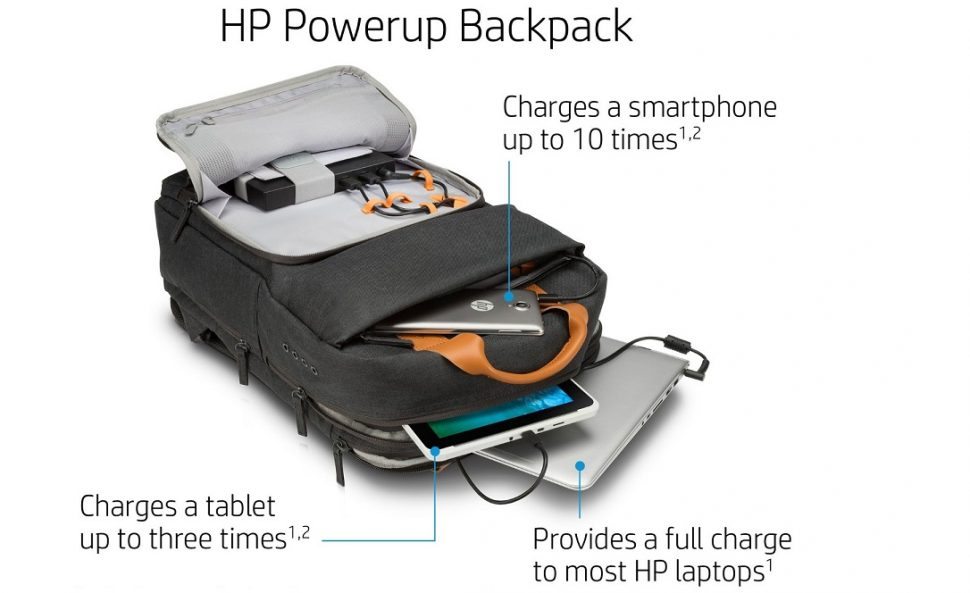 Durability
HP Powerup Backpack is made up of durable straps and a heavy-duty canvas exterior. It is capable of resisting wet weather and also comes with its own raincoat. The backpack is durable and looks sturdy. The bag meets the TSA and FAA carry-on and check-in regulations while different countries have different rules regarding this.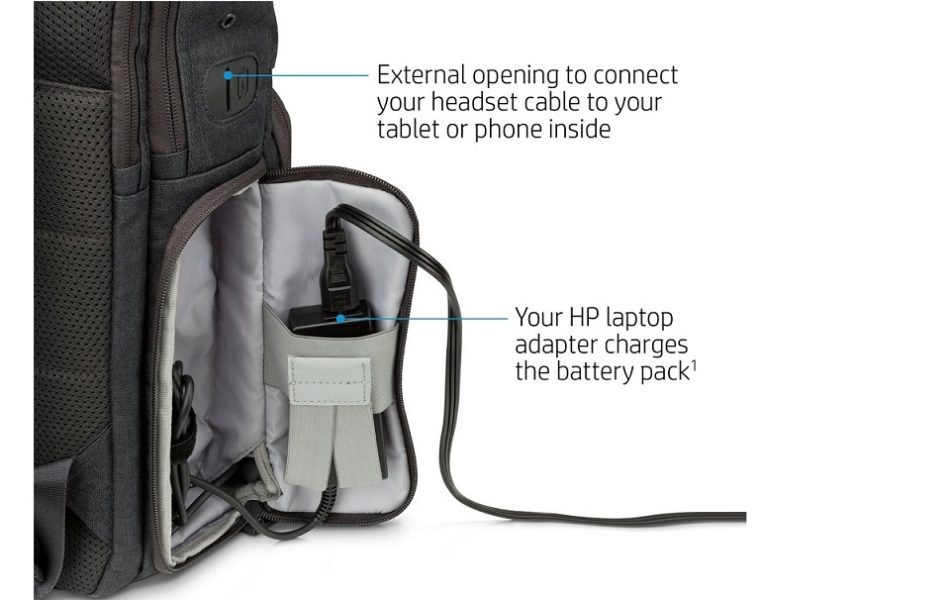 Pricing and Availability
HP Powerup Backpack will be released on October 1 and is available for pre-order on Amazon for $199.99. It includes laptop and USB micro cables for Android devices. You can easily recharge the backpack with a side-pocket plug-in.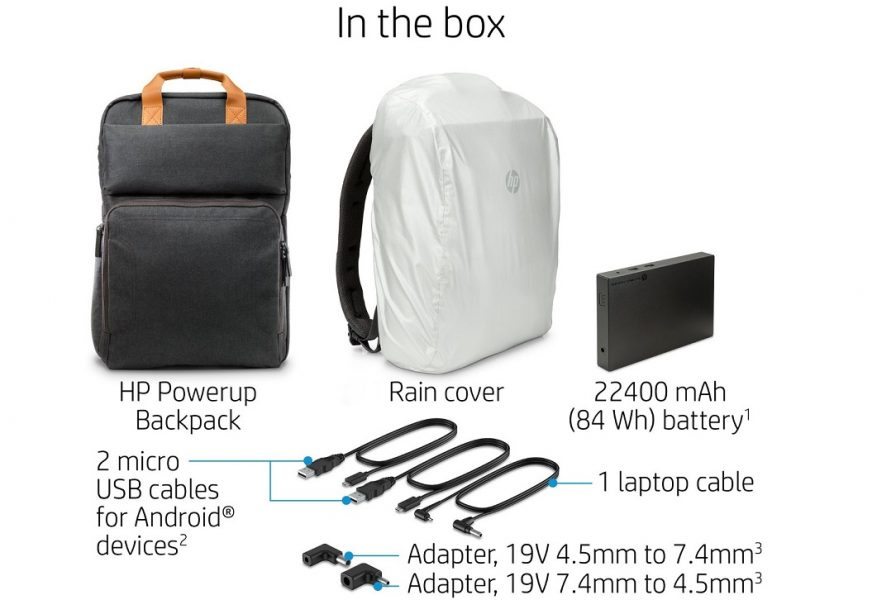 A quick look at specifications of HP Powerup Backpack:
Specifications
Details
Dimensions
6.3 x 12.99 x 19.69 inches
Weight
4.2 pounds
Battery
1 Lithium ion batteries
Battery Capacity
22400mAh
Charge Capability
Laptop, Smartphone, Tablet
Built-in heat sensor
Yes
What's Included
HP Powerup Backpack, laptop cable
2 USB micro cables, two adapters, rain cover
Release Date
October 1, 2016
Price
$199.99
Pre-order at
Amazon
Do you like HP Powerup Backpack? Are you going to purchase it? Share your views with us in the comments.