Meet Kobo Aura One
When it comes to eReaders, the first name that comes to our mind is Kindle. Amazon rules the eBook reader market in the US. To compete with Amazon's Kindle, Kobo has come up with a waterproof eReader called Kobo Aura One. It is a big new e-reader that is thin, lightweight and water-resistant as well. Let's check out the features of this ereader.
Display and Design
Kobo Aura One comes with a big screen of 7.8-inch. It is larger than its predecessor, Kobo Aura H2O, as well as its competitors such as Kindle Oasis or Voyage 6—inch screen. The ereader comes with a resolution of 300dpi which is 1872 x 1404 pixels resolution. The big screen does not imply that it comes with an extra bulk. The eReader is super lightweight and thin. It is just 6.9mm thick and weighs 230 grams. So, it is thinner even than iPhone 6S. It has adaptive front lighting that automatically shifts color temperature so as to reduce the strain on the eyes.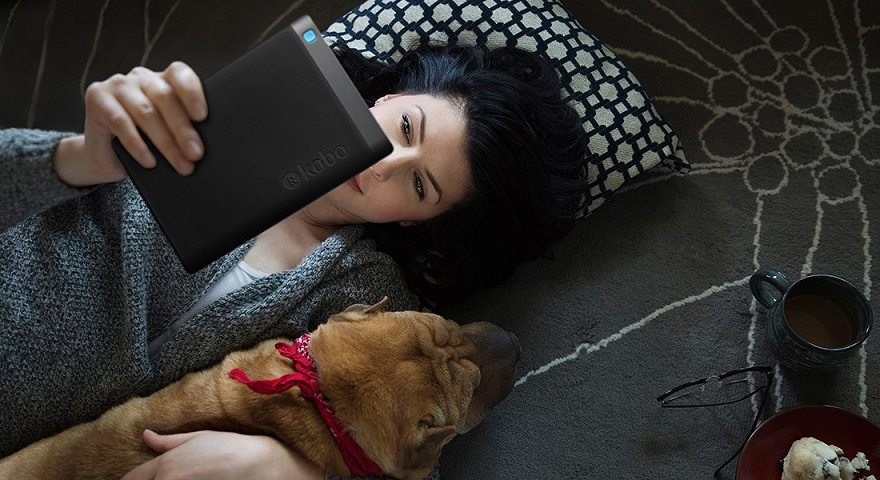 Processor and Storage
Under the hood, the reader is powered by a 1GHz processor coupled with 512MB of RAM. It also houses 8GB of storage which is twice the amount we find generally on most ebook readers. The storage is enough to hold about 6,000 eBooks. It supports various formats such as EPUB, MOBI, PDF, TXT, HTML, RTF and more. Kobo has its own huge book store with more than five million titles that you can buy right from your Aura One.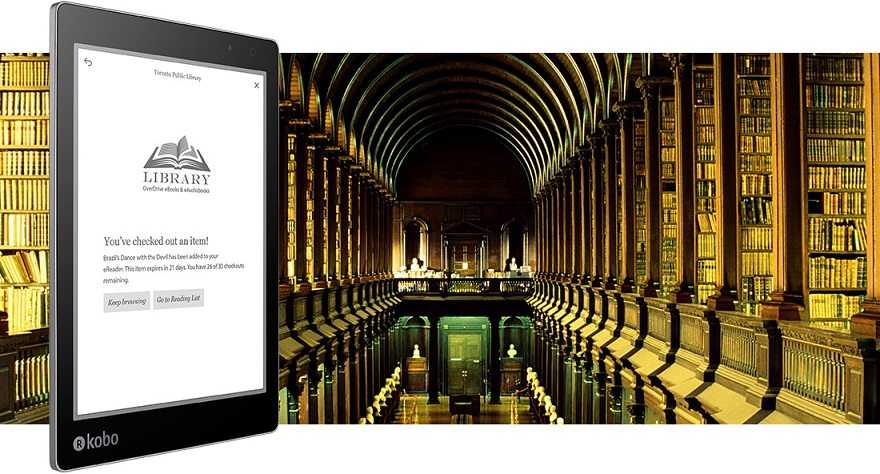 User Interface
The homescreen allows you to sort books alphabetically, by author or by title. Then, there are tabs for New Releases, Top 50 Books and Recommendations. You can access by tapping these icons or via search bar. It also features toolbar icon at the top of the screen and additional settings such as languages, syncing, account info etc. This eBook reader comes with more than 50 font sizes to choose from. You can also align text t center or text and can also adjust the page controls. It automatically adjusts brightness and color temperature allowing you to read in bed without blue light affecting your sleep.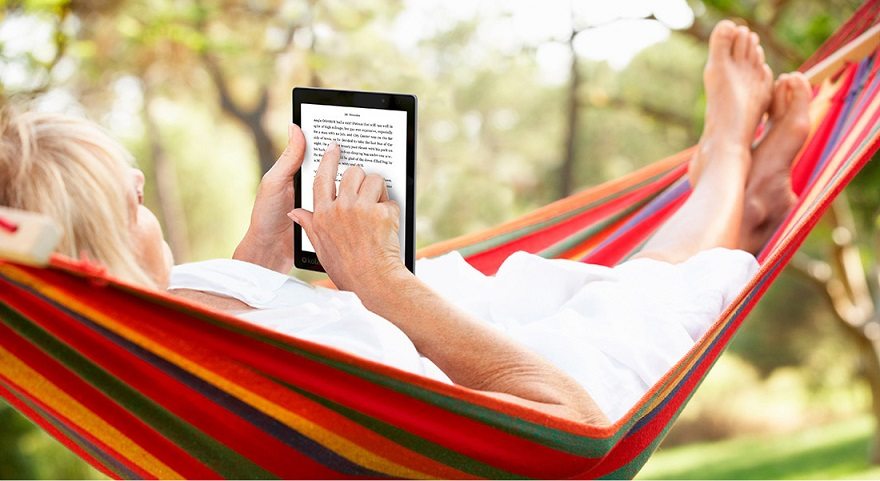 Water Resistance
An impressive feature of Kobo Aura One is that it is water-resistant. According to the company, it meets IPX8 standards which imply that it can be submerged in two meters of water. This makes it a good companion for pool or beach.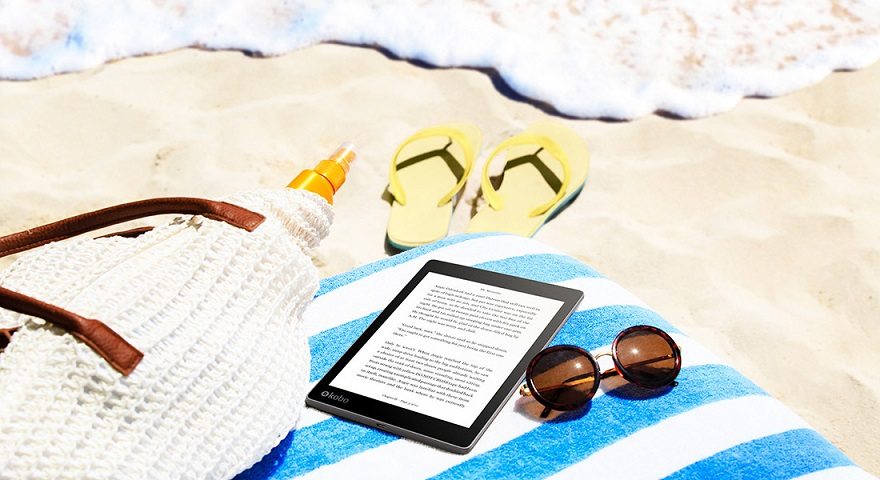 Connectivity Features
Kobo Aura Plus connects to 802.11b/g/n Wi-Fi and the company claims that it can last up to a month before requiring a recharge. One can charge it using the micro USB cable and connecting it to your computer.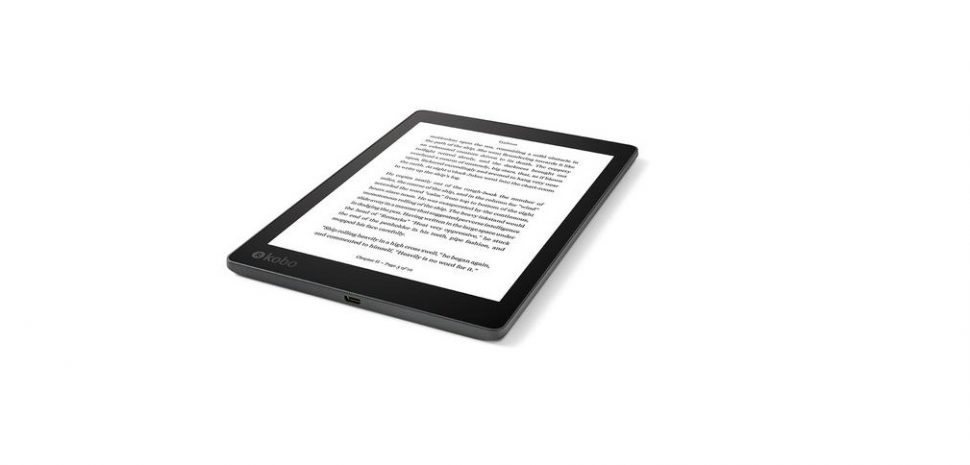 Wrapping Up
To wrap up, Kobo Aura One is a giant eReader with a wide file format support and waterproof design. It is another solid eBook reader from Kobo. As far as the pricing is concerned, it doesn't come cheap at $229. It will be available for pre-order on August 30 from the official website.
---
Pros:
Big screen
Waterproof
Good reading adjustments
Cons:
No microSD card
Expensive
---
A quick look at Kobo Aura One:
Specifications
Details
Display
7.8" HD
Dimensions
195.1 x 138.5 x 6.9 mm
Weight
230 g
Resolution
1872 x 1404 pixels
Front-light
ComfortLight PRO
Supported formats
14 file formats supported natively
(EPUB, EPUB3, PDF, MOBI, JPEG, GIF,
PNG, BMP, TIFF, TXT, HTML, RTF, CBZ, CBR)
Connectivity
Wi Fi 802.11 b/g/n,
Micro USB
Battery Life
Battery Life
Storage
8GB
Price
$229
What are your thoughts about Kobo Aura One? Do you like it? Share your views with us in the comments.