iOS 10 Beta Update
Apple has released the fourth beta for the next iteration of iOS, macOS, tvOS and watchOS. The company has updated or redesigned various emojis. The latest iOS 10 beta includes more than 100 new emoji that can be included in chats and messages. It is the first time that the characters are having both male and female options available.
Apple said that it is "working closely with the Unicode Consortium to ensure that popular emoji characters reflect the diversity of people everywhere." "This exciting update brings more gender options to existing characters, including new female athletes and professionals, adds beautiful redesigns of popular emoji, a new rainbow flag and more family options," Apple says in a statement.
100s of Emojis
The update include over 100 new and redesigned emoji such as new female athletes and professionals, family options, new skin color options, new rainbow flag and more. Apple has also replaced a real gun with a water gun. Microsoft had also replaced its gun icon with a toy gun. Apple has shared some of them on the website. Some existing emojis will receive more gender options such as female athletes. Some existing emojis have been redesigned such as gun is replaced with cute water pistol. Some of the impressive family emojis include a mother with her son, a father with his son and daughter etc. Apple has also emphasized on the new rainbow flag.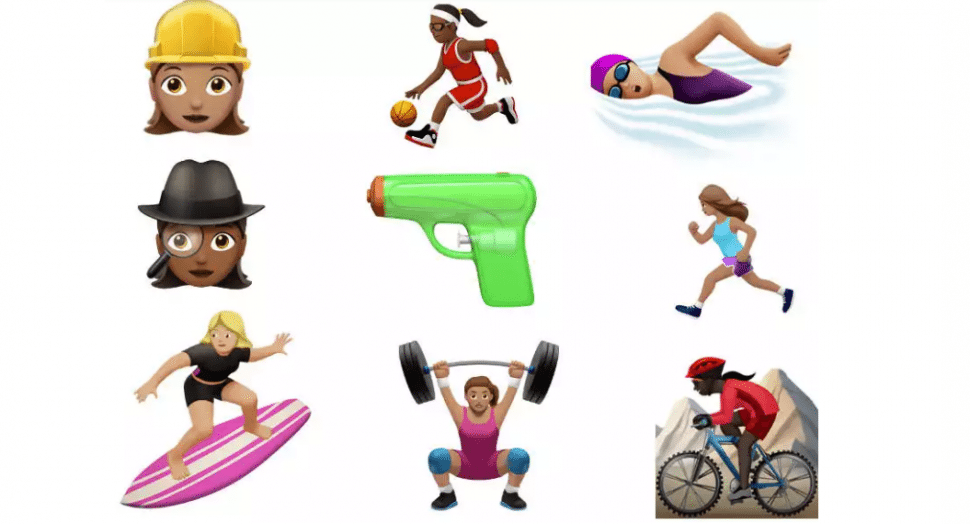 Promoting Diversity
Apple emphasized the additional gender diversity options with iOS 10. It attempts to make emoji characters reflect the real life. With the upcoming version of iOS, the QuickType word suggestion bar will come up with an emoji based on the word user is typing. Emojis will be three times bigger when you send an emoji.
Wrapping Up
The new versions first hit the developer servers and thus, only those paying $99 a year for developer account can test it. With new iOS 10 update, massive updates to Siri, a new Message app and many more improvements are expected to be launched. And of course, the new emojis that nobody wants to miss out.
Do you like this initiative to include emojis in iOS 10 beta by Apple? Share your views with us in the comments.