Meet Flic Smart Wireless Button
Flic is a wireless button that can be worn or placed around your home to control a variety of devices such as lighting systems, music, speakers and more. It is touted to be a "simpler way to interact with your devices." Flic wireless button offers a subtle way of connecting up appliances and gadgets for efficient control. It is supported via Bluetooth to perform a variety of tasks. Let's check out the details.

Design
This wireless home button is roughly the size of a British pound coin. It is available in a range of colors such as green, black, yellow, white and turquoise. You can easily place it on the wall by peeling off the protective layer on the back and pressing the button. It can be used in almost any locations you want. Its slick design allows you to easily carry it in addition to home use.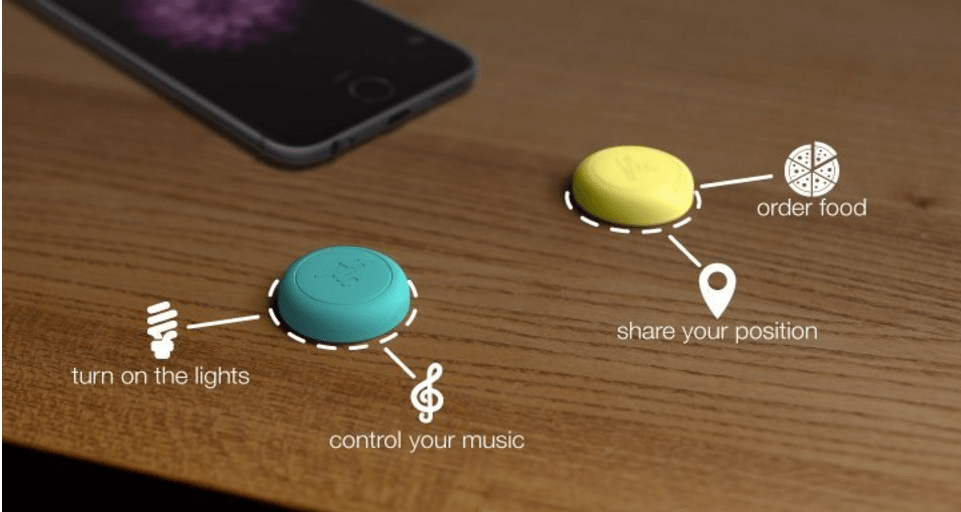 Compatibility
Flic app is available for both iOS and Android and you need to download it to get it function. To use flic, you need to enable Bluetooth on your device, tap the Flic button and then click Add button on the app. Now, the app and the wireless button will automatically connect. You can use the app to add your favorite actions such as take photo, post on Facebook wall, turn on Xbox and more. It is powered by a standard coin cell battery and the average life of battery is between one and two years.

Performance
There are three ways to trigger actions: one click, two clicks and hold. The wireless button can be used to control a range of devices such as controlling music, turning on the lights, ordering food, sharing your position and lots more. With Flic, you will be able to control all your smart home units. You can also share your phone's GPS location with family and friends. It also supports features like distress message or alarm in case of finding yourself in any distressed situation. Flic can also be used as a doorbell for your home.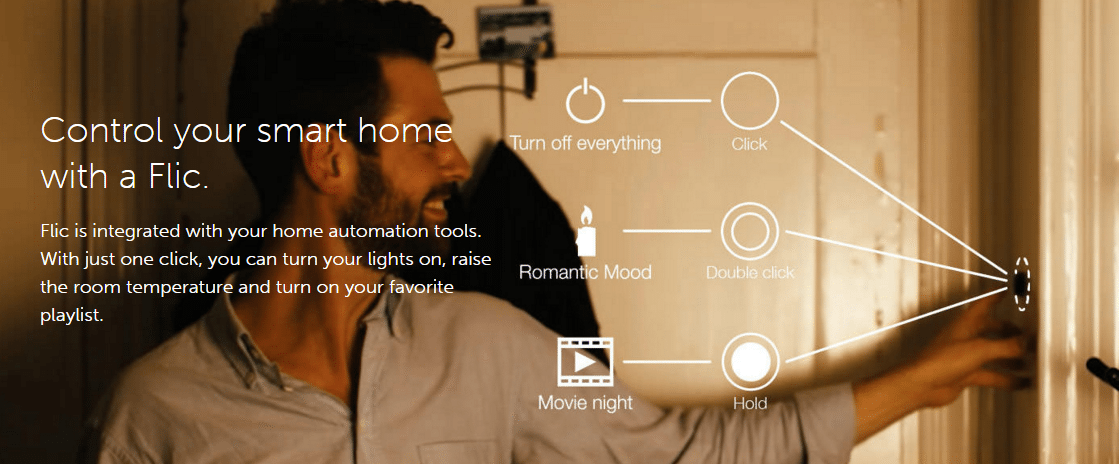 ---
Pros:
Simple to use
Attractive design
Reasonable price
Good controls
---
Wrapping Up
Flic wireless button is an easy to ease and budget-friendly device in the arena of smart connected home. It is priced at $34 and is available via Amazon. It comes with a simple setup process and offers seamless integration with IFTTT. It makes it easy to control your smart home in addition to easily finding your phone or sending distress message to the loved ones.
Buy it from Amazon
Get this today from Amazon and let us know how you feel about it in the comments!
You can also check out best wireless home security systems by clicking here.