Meet Filteract
Though there are lot many iOS photography apps available in the market today, but Filteract differs itself from the other photo editing apps by offering the feature to selectively apply filters to your pictures. Filteract is a photo editing app that comes with a simple and clean design.
Simple App
The app has a clean interface and the icons for each tool are pretty straightforward. At the bottom, the filters offer you a preview of how your image would look like after the filter is applied. This gives you les guesswork and quick results.
Using the Filters
You can get images into the app by importing from your Photo Library or taking a new capture from the Camera. The app includes sample images, getting images from iCloud Drive account and more. You can use your finger to scroll the filter ribbon and see the preview of the image with filters.
Magic Paint
The magic paint of Filteract app allows you to paint objects or shapes with a single touch. It makes use of unique color-based algorithm to allow painting of complicated shapes. With magic paint, you can touch specific parts of the photo to let the color automatically flow through or you can also use strokes to color specific areas.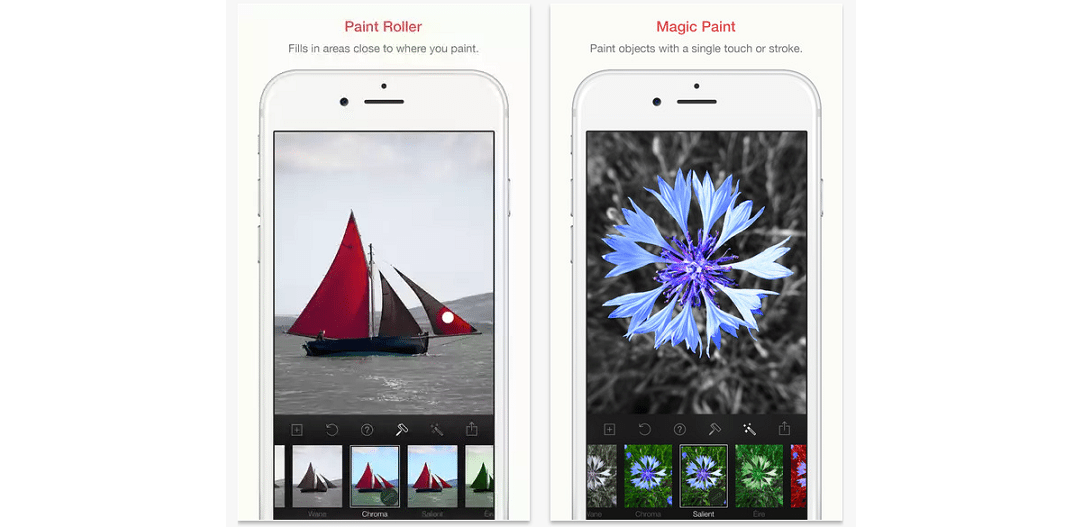 Easy Sharing
When you are done with applying filters on the image, you can just tap on "Share" to share the image at your social networks. You can share it on Facebook, Twitter, or Instagram or email. You can also save a copy to iCloud Drive or in another app as well.
Some useful insights about Filteract:
Cost: Free
Ratings: 4 out of 5 stars
Publisher: Filteract
Requires: iOS 8.0 or later
Download it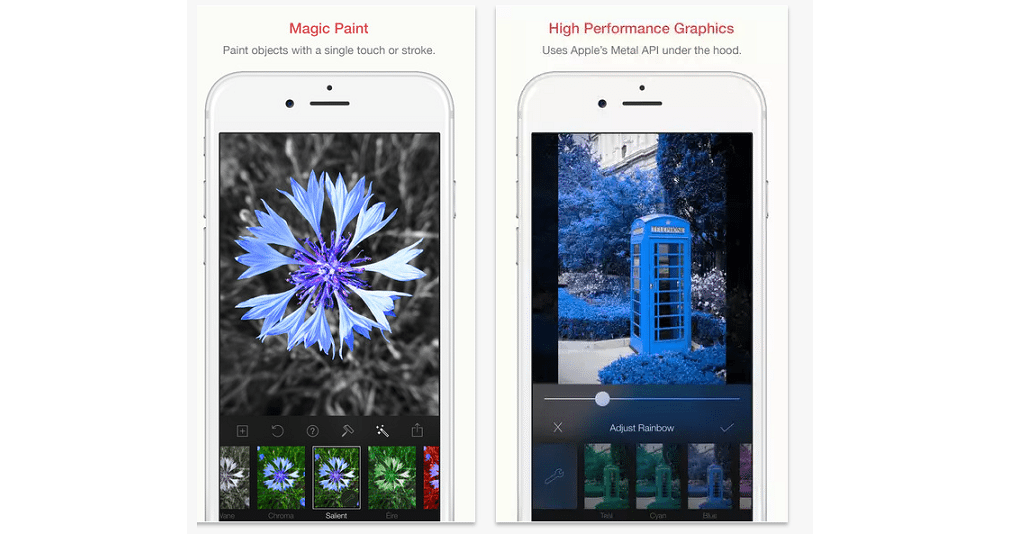 Wrapping Up
Filteract is a cool photo editing app especially its magic paint tool. As it is free to download, it is worth checking out when on the lookout for selective color and filtering app. Though the filtered images come with large watermark of app's logo, but you can get it removed by making an in-app purchase of $0.99.
Download Filteract today and let us know how you feel about it in the comments.