Meet Samsung Galaxy TabPro S
With an increasing popularity of Surface-like two-in-one devices, Samsung is the recent one to join the league. Samsung begins selling its Galaxy TabPro S for $899.99 at Best Buy and the Microsoft Store and Samsung.com will begin the tablet April 4. Samsung Galaxy TabPro S comes with a full-size detachable keyboard cover with an integrated touchpad to offer 2-in-1 device.
Display and Processor
Samsung tablet features a 12-inch, 2160 x 1440 pixel AMOLED display and an Intel Core M3 Skylake processor. It comes with 4GB of RAM and 128GB to 256GB of solid-state storage. The tablet measures 0.5 inches thick and weighs 1.5 pounds without keyboard cover. With Windows 10, you will enjoy hundreds of thousands of apps right at your fingertips. With the ability to stream Xbox One games, you can take your gaming experience to another level.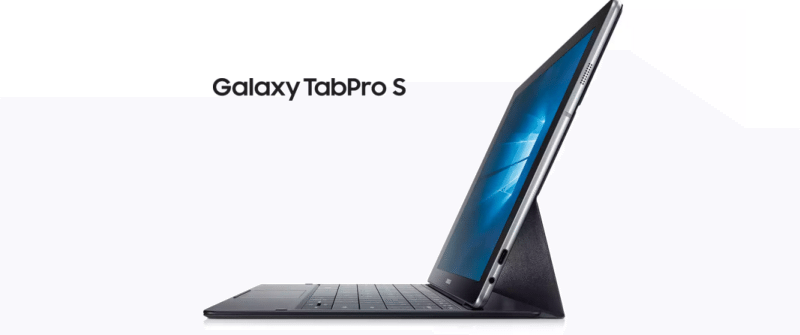 Keyboard
Samsung Galaxy TabPro S comes with a keyboard cover which is held in place by two sets of magnets. The keyboard helps users to get their work done while on the move. With keyboard attached, you can use it as a laptop and prop it up at 25-degree or 65-degree and when the keyboard is removed, you can use it as a tablet. There's a special pen to write directly on the touch display but Samsung has not announced pricing for it as of now.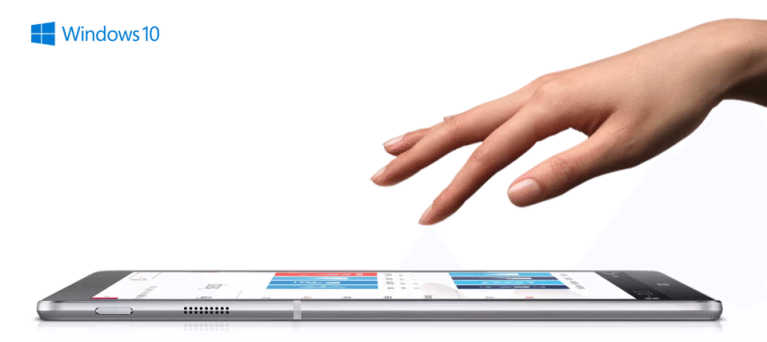 Battery
It comes with 5,200mAh battery. The company claims 10.5 hours of battery life on a single charge. In addition, it also supports fast charging capabilities. Samsung says that you can get up to 2.4 hours of battery life with just 30 minutes of charging or 4.9 hours after plugging it for an hour.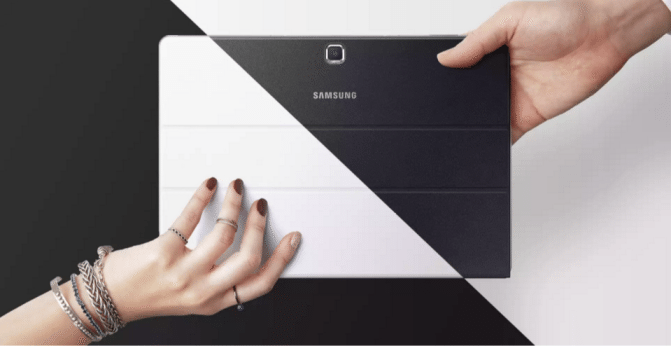 Camera and other features
It comes with 5MP cameras on the back and front. In terms of connectivity, it supports 802.11ac Wi-Fi, Bluetooth 4.1 and NFC. The tablet features a single USB Type-C Connector and comes in white and black versions. Windows 10 and latest Intel Core M processor combine to offer you a winning performance.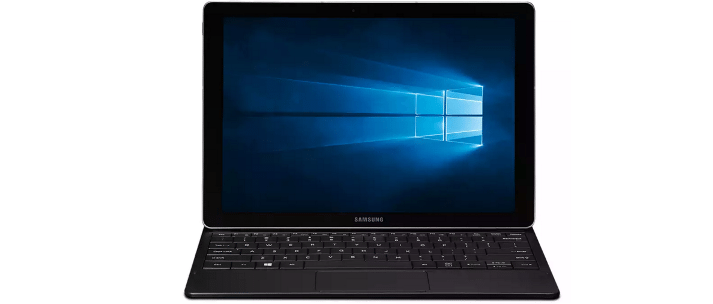 A quick look at Samsung Galaxy TabPro S:
Specifications
Details
Display
12 inch
Dimensions
290.3×198.8×6.3mm
Weight
693g
Resolution
2160 x 1440 pixels
AP
Intel Core M
OS
Windows 10 Home
Windows 10 Pro
RAM
4GB
Internal Storage
128GB or 256GB
Camera
Rear Camera: 5 MP
Front Camera: 5 MP
Battery
5,200mAh
Price
Rs. 8,999
Wireless Connectivity
Wi-Fi 802.11 a/b/g/n/ac MIMO,
Wi-Fi Direct, NFC, Bluetooth 4.1
Price
$899.99
Wrapping Up
With this release of Samsung Galaxy TabPro S, Samsung would appear to be targeting Microsoft Surface line of convertible tablets as well as other companies like Huawei, HP, Lenovo etc. who have followed the lead of offering 2-in-1 tablets. Also, the device has been designed to work with the recently announced Samsung Galaxy S7 smartphones through a product called Flow. This will allow automatic logins and you will also be able to create mobile hotspot.
Samsung Galaxy TabPro S leaves a good first impression and we will have to see how the sale goes.

What are your thoughts about Galaxy TabPro S? Do you like its specifications? Share your thoughts with us in the comments.