About ProtonMail
ProtonMail is a free, open source email service where all emails are secured automatically with end-to-end encryption. This Swiss-based service, developed by CERN and MIT scientists, has come out of beta and opened free registration to all users for the first time in almost two years.
End-to-End Encryption
The mails one sends via this service are end-to-end encrypted and no logs are stored. ProtonMail is incorporated in Switzerland and all user data is protected by strict Swiss privacy laws. The most amazing part of their service is that no personal information is required for signing up.
"The best way to ensure that encryption and privacy rights are not encroached upon is to get the tools into the hands of the public as soon as possible and widely distributing them," Andy Yen, co-founder and CEO of ProtonMail, said in a statement. "This way, we put the choice in the hands of the consumer, and not government regulators."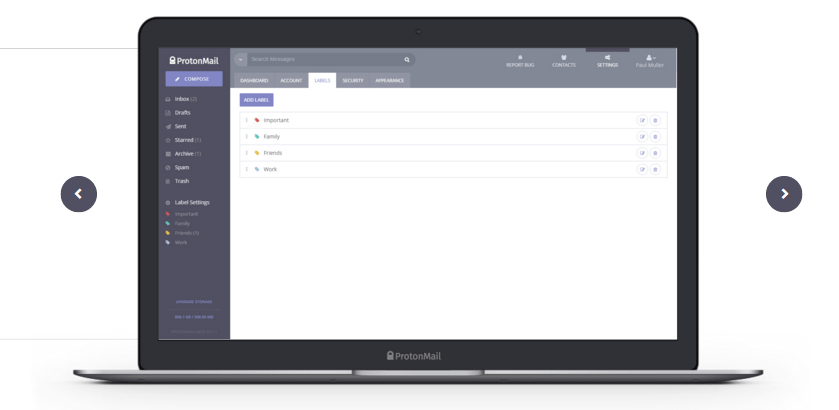 Two Passwords
ProtonMail segregates the authentication and decryption requirements, so you are required to remember two passwords: one for logging into the service, and the other to encrypt mails. The services stresses on the fact that the encryption password cannot be recovered and thus, cannot recover your data.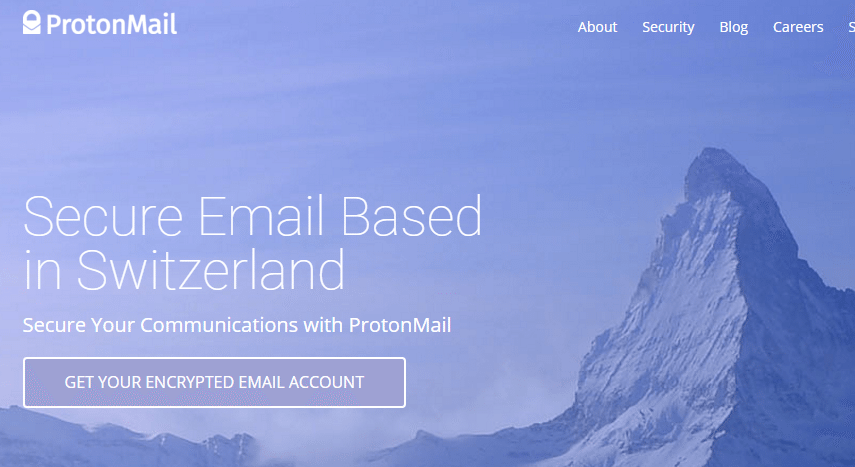 Mobile Apps
Along with this, ProtonMail is also releasing its free iOS and Android mobile apps in the Apple App Store and Google Play Store. The apps are end-to-end encrypted and so can't be accessed even by the company itself. "The past decade has been marked by a massive erosion of privacy and we're working to reverse this trend," says Yen. "Encrypted communications is the future and ProtonMail is committed to making online privacy a reality again for all Internet users."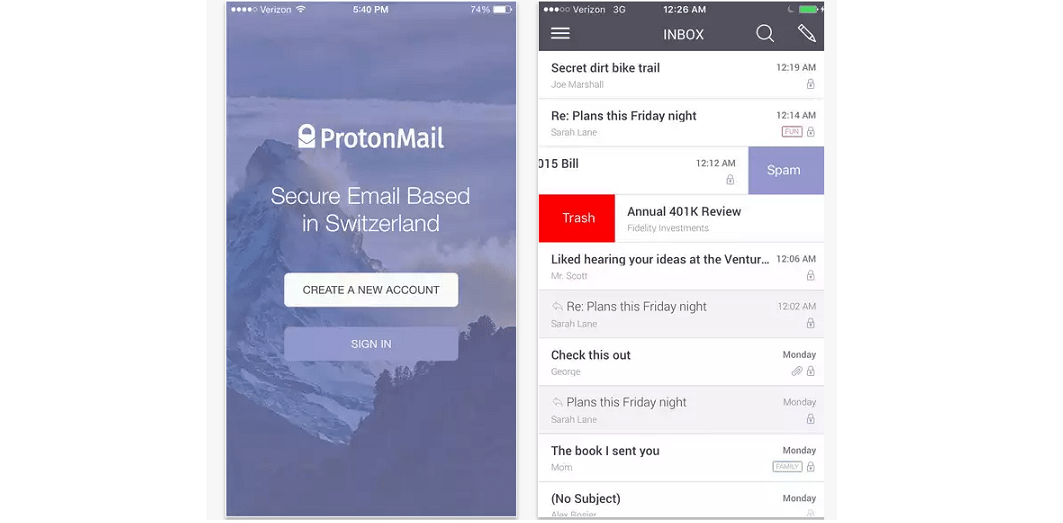 Free ProtonMail accounts get 500MB storage and paid accounts go for $54 per year and get 5GB storage, priority support, higher sending limits and support for custom domains and aliases.
You can read more details about security features here.
Also, check out our assortment of top email clients for Windows.
Give yourself a try to ProtonMail and let us know you feel about it in the comments.