Amazon has announced two new voice-controlled home assistant devices. These are $130 Amazon Tap Bluetooth speaker and $90 Echo Dot. They have been designed to amplify the role that Alexa plays in our homes and lives.
Amazon Tap
The Amazon Tap looks like a Bluetooth speaker and comes with built-in smarts. This portable, rechargeable Wi-Fi and Bluetooth speaker uses the voice assistant Alexa to control the music, get weather reports, news and lots more.
Unlike standard Echo, the Tap is not always listening for commands and you have to physically tap it. It enables Alexa fans to take the cloud-based voice command service and allows you to play music from iTunes or Prime, order Uber and more anywhere you want. Just connect to a Wi-Fi or mobile hotspot and it starts working.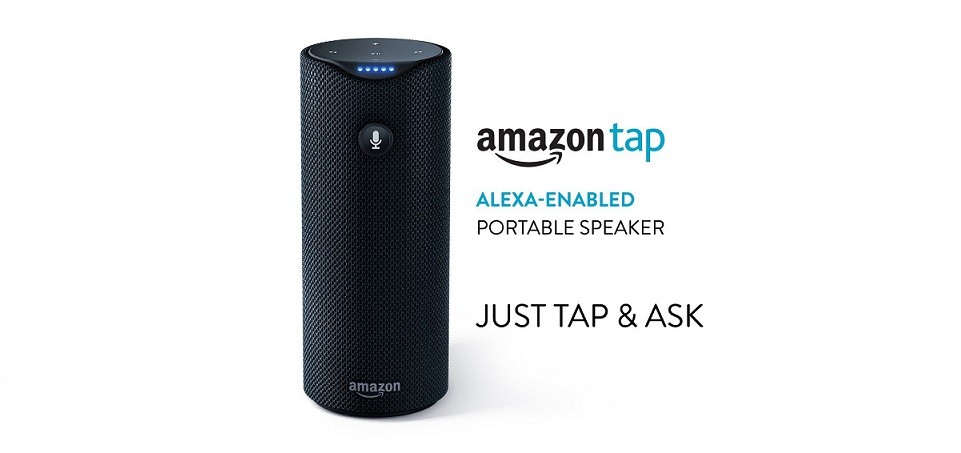 It contains two 1.5-inch audio drivers that project sound in all directions. The duel-firing Dobly speakers provide 360-degree quality sound. A fully charged Amazon Tap lasts for up to nine hours of playback or three weeks in standby mode.
Amazon Tap can be connected and controlled using the Alexa app. It is also capable of streaming music from a phone or tablet connected via Bluetooth and plays it back through its speakers. According to Amazon, it offers nine hours of play time or up to three weeks of standby time.
Price: $129.99
Availability: 31 March for all users
Buy Amazon Tap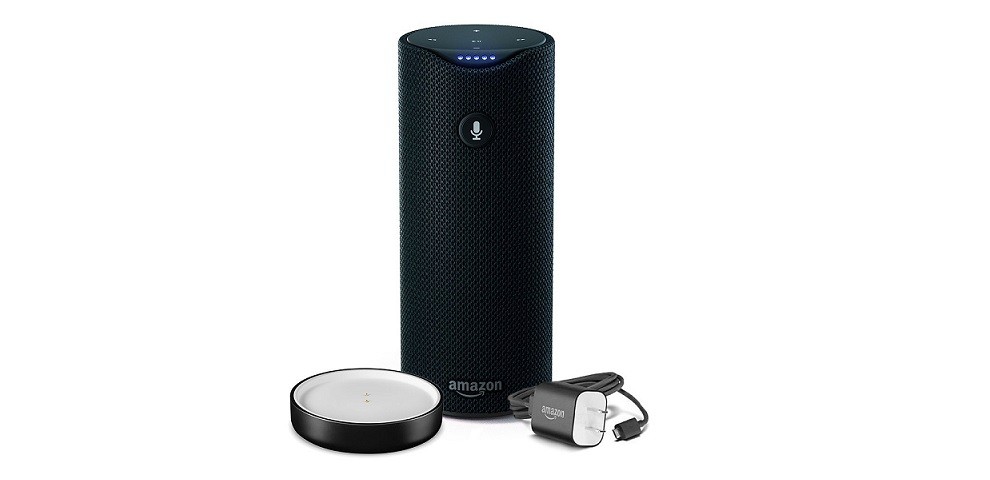 Echo Dot
Echo Dot uses the Alexa Voice Service to play music, provide information, read news, set alarms and more using your voice. It is available exclusively for Prime members. It comes with a built-in speaker and connects speakers via Bluetooth or included audio cable to play music from Prime Music, Pandora, iHeartRadio and more.
The Echo Dot is intended to be used with external speakers connected either via an audio cable or wirelessly using Bluetooth. Echo Dot has a 2.5 inch woofer and 2.0 inch tweeter, so that it functions as a miniature portable speaker that sounds good for music. It represents Amazon's attempt to expand the household presence of Alexa. Echo Dot is shaped like a hockey punk. It comes with an option to plug into other sound systems. It includes a built-in speaker and lets you control smart home devices. It connects speakers over Bluetooth to play music from Prime Music, Pandora, iHeartRadio and more.
Price: $89.99
Availability: Exclusively for Prime Members
Buy Echo Dot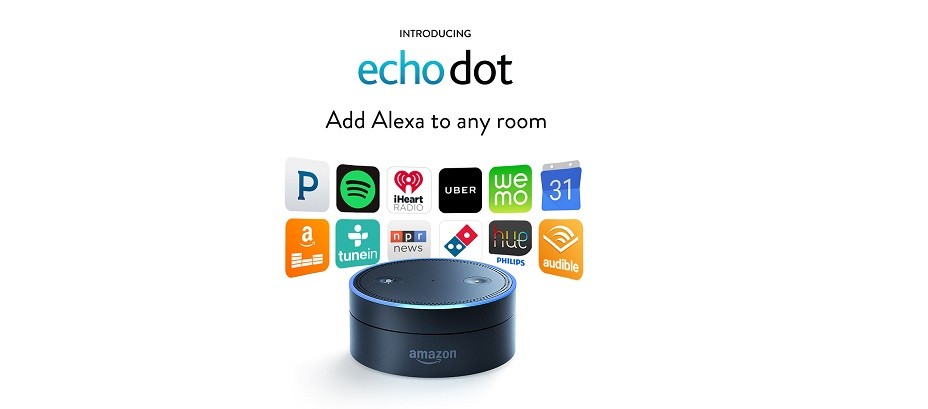 Share your thoughts on the story in the comments.