Meet Guess Connect
The idea behind Guess Connect Smartwatch is that it looks and feels like a regular watch but has the Bluetooth connectivity and other features that make it smart. Guess Connect offers two versions of the smartwatch: one for males and other for females. Let's have a close look at its features:
Design
Guess Connect is stylish and a well-built watch with a stainless steel case. It is a designer smartwatch that graces the wearable tech market. The watch has been designed to feel just like a regular watch but has smart features. Though it is a premium smartwatch but the company chose an inelegant way for displaying notifications. There's a black strip at the bottom of the watch face that display notifications.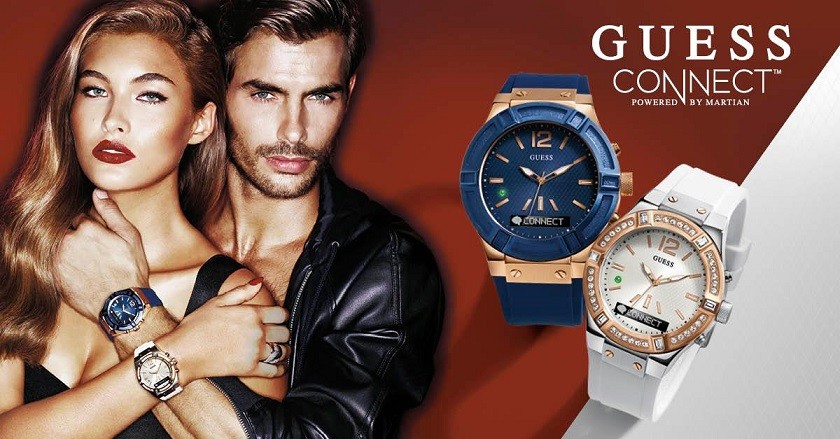 App and Notifications
To connect the watch to your smartphone, you need Guess Connect app for Android or iOS. The app allows you to control what is displayed on the watch such as emails, texts, phone calls, world time zones and other notifications. It is only able to push notifications to your phone. You can also control the number of notifications you will receive on the wrist. It comes with built-in speaker into the right side and a microphone on the left. You can control the music with a few pushes of the buttons.
Buy Guess Connect Women Smartwatch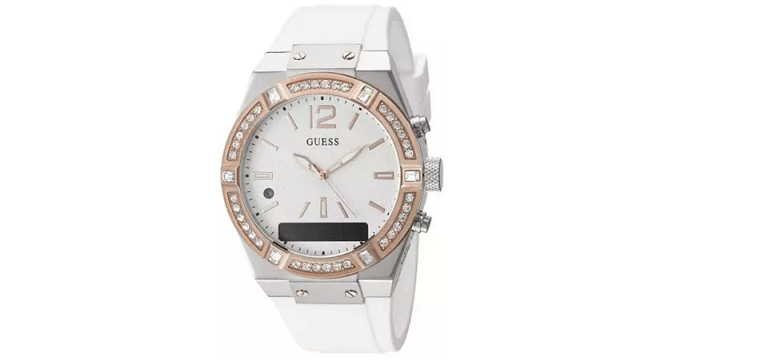 Easy Voice Control
The best function of the smartwatch is the voice-control feature. You can activate Siri or Google Now with a push of the top button on the watch. One can use the voice control to compose messages, look up the weather, call your friends, search for restaurants and more. the built-in speaker allows you to get replies and confirmations from Siri or Google via the watch and the green LED flashes to show it is listening.
Buy Guess Connect Men Smartwatch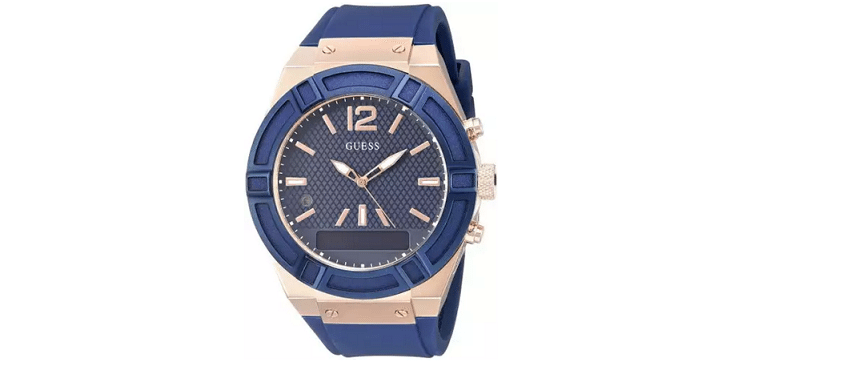 Battery
It comes with two batteries. One standard watch battery powers the actual watch. According to the company, the battery life lasts between three and five days. There's a micro-USB on the left hand side, under a rubber flap. You will need to use this to charge the battery to power the LCD screen.
---
Pros:
Stylish
Impressive voice controls
Great performance
Good alerts
Cons:
No activity tracking
Expensive
---
Wrapping Up
To wrap up, Guess Connect is a luxury watch that is stylish and elegant. Though it comes with a beautiful watch face and solid voice-control function, its smartwatch features are limited. At $379, it is more expensive than most Android Wear watches such as Moto 360.
When you are looking for a traditional timepiece and at the same time, helps you keep track of your phone and notifications; Guest Connect is worth considering.
Buy Guess Connect Men Smartwatch
Buy Guess Connect Women Smartwatch
Do you like Guess Connect Smartwatch? Which features do you prefer in a smartwatch? Share your thoughts with us in the comments.