Lenovo has come up with two variants of its Yoga series with convertible laptops running Windows 10. The new laptops offer a balance of performance and portability along with affordable price.
About Lenovo Yoga 700
The Lenovo Yoga 700 comes in two sizes: an 11-inch and a 14-inch model. Lenovo Yoga 700 is thinner and powerful with its Windows 10 and Intel's latest processor.
Common Features
Both models support 1920x1080p resolutions, have touchscreens with 10-point multitouch support. They both support Dolby DS1.0 Home Theater to offer an unforgettable audio experience. The Yoga 700 can be used in four different modes – laptop, tablet, tent and stand.
14-inch screen laptop
Lenovo Yoga 700 with 14-inch screen features a full-HD 10-point multi-touch IPS display with 700:1 contrast ratio. It runs up to sixth generation Intel Core i7 processors with Intel HD Graphics 520. The laptop comes with 8GB DDR3L RAM and offers up to 256GB in solid state storage. There's an optional NVIDIA GeForce 940M graphics cards. It comes with a backlit keyboard as well.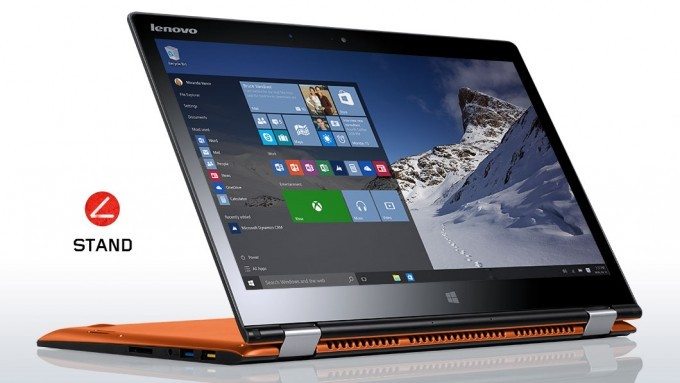 On the launch, Johnson Jia, Senior Vice President, PC Business Group, Lenovo, said, "We know fast performance, easy portability, and rich sound and display are features consumers expect in a laptop today. That's why we made the new YOGA 700 thinner and more powerful than ever with Windows 10 and Intel's latest processor."
11-inch screen laptop
The smaller Lenovo 700 11-inch weighs only 1.1kg and measures 15.8mm thin. Lenovo has rated it to come with 7 hours of battery life with its 11-inch convertible laptop. It is a perfect choice for business travelers.
Pricing
In the U.S., the 11-inch version will cost $649 while the 14-inch version will retail for $799. Both will be available this month.
The Lenovo Yoga 900 launched last week was earmarked for the high-end market while this Lenovo Yoga 700 boasts of a more affordable price tag.
Do you like the convertible Lenovo Yoga 700 series laptops? Do you find them productive? Share your thoughts with us in the comments.