Security of an Android device is something one cannot afford to ignore. The operating system is vulnerable to threats and a simple swipe lock may not be enough to secure your data. Also, at times, traditional phone lock becomes inconvenient and irritating. As an Android smartphone owner, you should protect your device from any unauthorized usage. To ensure that your private information is not stolen, you should use an app to protect your smartphone. Though there are many apps available in Google Play Store but Hexlock really stands out in the crowd.
Hexlock Android App: Introduction
Hexlock is an Android app that allows users to keep their apps secure and locked from prying eyes. It comes with really appreciable protection features. This easy-to-use app locker allows one to create different profiles for different locations as well.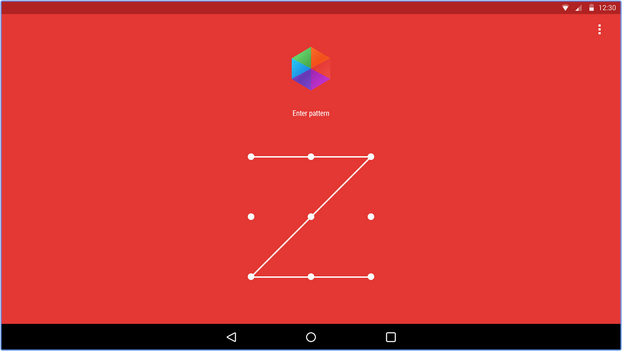 Functionality
The aim of Hexlock is to help users to secure their apps, photo gallery, mail, Facebook, Whatsapp and more. It allows you to individually lock apps without the need to lock down the entire device. In addition to this, you can create up to six unique profiles for situations like home, work, vacation etc. You can also use parental control feature to restrict access of apps to your kids.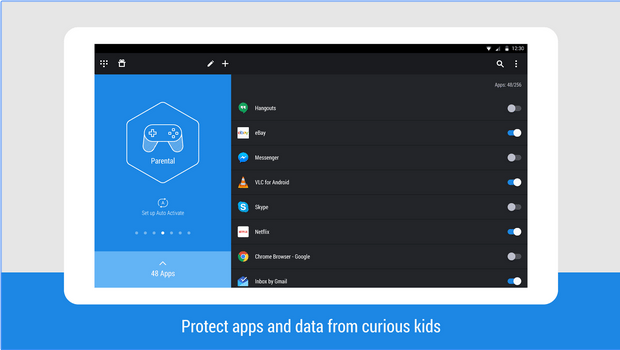 User Interface
The app's interface is clean and straight-forward. The best part of hexlock android app is that it is incredibly easy to use. Just choose the apps you want to lock with a passcode or pattern and you are done! For PIN, you need to enter maximum four numbers and for pattern, it supports 9 dots to set lock pattern. The setup process is incredibly intuitive and easy to follow.
Now, you will find Profiles to select the apps listed there. The individual profile includes options to lock apps/actions under the current tab. It won't block you from accessing the app, instead you'll be asked to enter the passcode or pattern.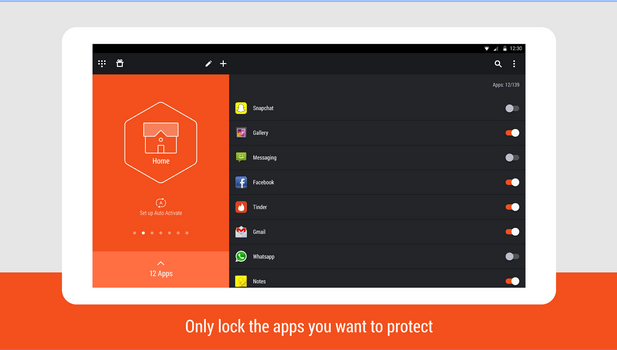 Automatic switching of profiles
There's an interesting feature included with Hexlock android app that automatically switches profiles depending on whether you are near a known WiFi network. In addition to this, there's another useful feature that prevents the app from getting uninstalled by unauthorized users. This adds a further layer of protection to your personal data and information.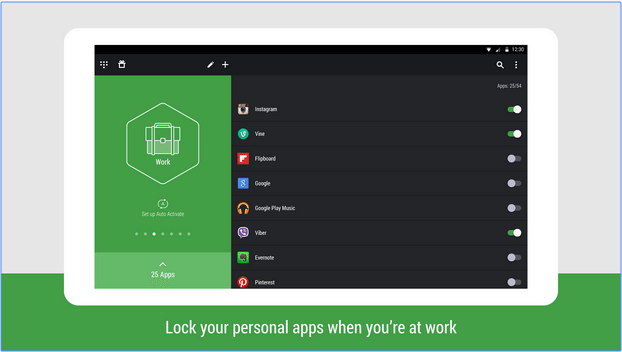 Wrapping Up
All-in-all, Hexlock android app does a fantastic job of protecting your apps from getting unauthorized access. The customizing profiles for various circumstances give you better control over the privacy. It is a nice app with an intuitive interface to selectively lock individual app based on custom profiles.
Available for free of cost, this app is worth a try. Get this today from Google Play Store and protect your Android sensitive data. The free version includes advertisements and you can purchase the ad-free version if you find them annoying.
Some useful insights about Hexlock Android app:
Cost: Free
Publisher: Liquidum Limited
Ratings: 4.3 out of 5 stars
Size: 4.5M
Requires Android: 4.0.3 and up
Download Hexlock
Do you use Hexlock or some other android app do you use to protect your sensitive data? Share your thoughts with us in the comments!
If you like our content, please consider sharing, leaving a comment or subscribing to our RSS feed to have future posts delivered to your feed reader.

Please follow us on twitter @CodeRewind and like us on facebook