Human Resources is an important component for any type and size of business. Managing HR is an area that requires time, efforts as well as money. With the easy availability of HR management software, it has become easy to manage the workforce and reap the best benefits.
Today, we are talking about useful HR management software that help you manage your employees and achieve new successes in your business. Here comes the list:
Zenefits is an efficient all-in-one human resource software program that comes with amazing set of features from payroll processing, onboarding tools, benefits management and lots more. The software also makes it easy to manage the details as well, allowing you to track the tax benefits within a single program. It is one of the most popular HR management software available today. It is a free to use platform with no hidden fees and charges.
Free trial available: Yes
Business Size: Small medium business
Platform: Online, Mobile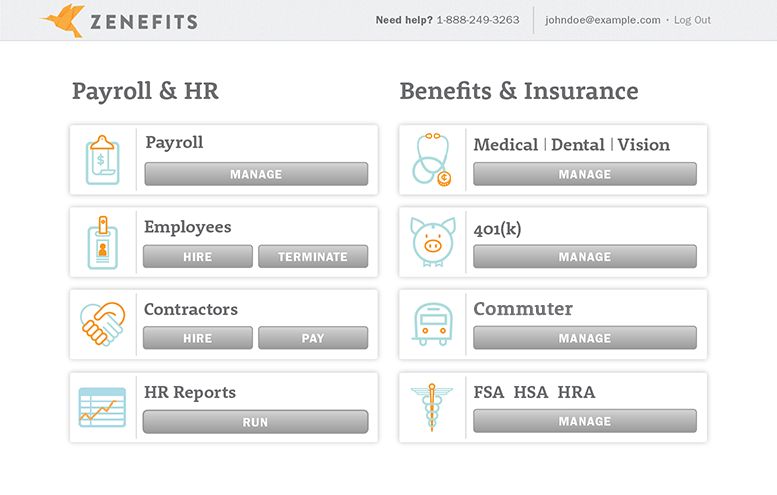 BambooHR is an online HR Management Software that helps you in every aspect from spreadsheets to the intuitive online HR software. It helps you save your hours and money in organizing employees' data. It provides you real-time reporting at any time and in any format you desire. You can also reach more candidates and track, share and evaluate their performance. Pricing of this software is available via quote. You can try it for free.
Free trial available: Yes
Business Size: Small and Medium business
Platform: Online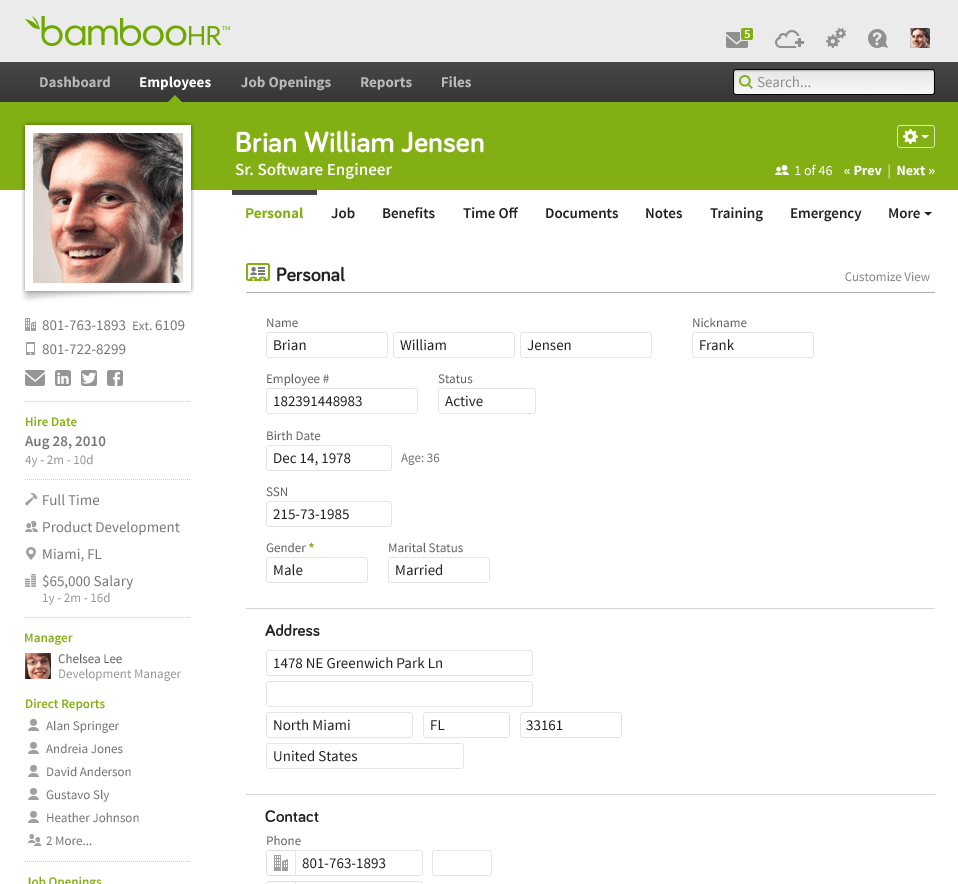 ClearCompany HR is a good choice for organizations looking for HR management software with employees ranging from 100 to 5,000 in a variety of different industries. It lets you manage the entire employee lifecycle for the purpose of creating a better hiring experience and goal alignment across departments and teams.
Free trial available: No
Business Size: Small, Medium and large business
Platform: Online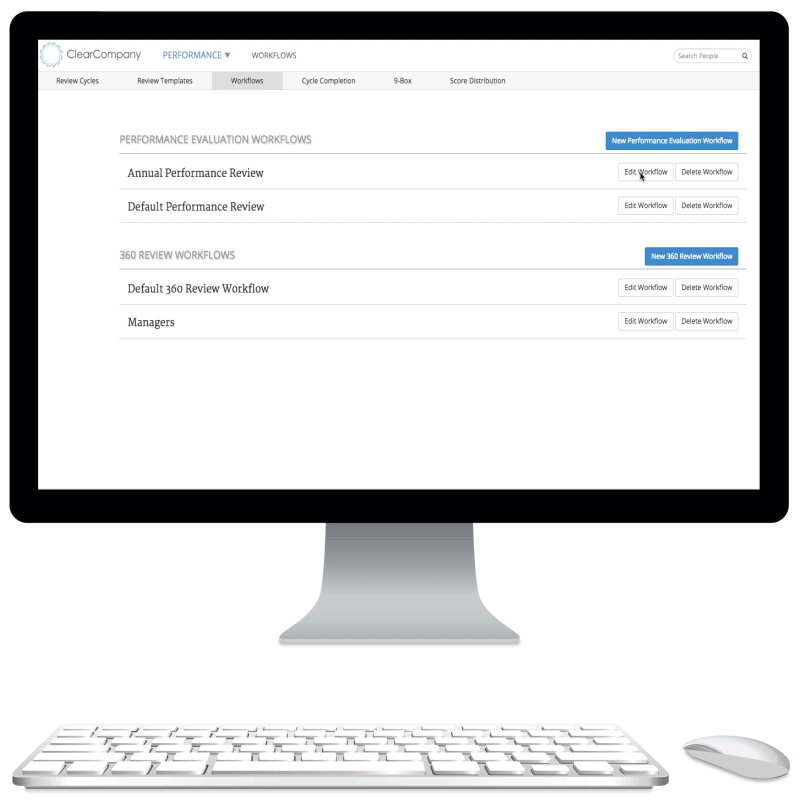 4) Halogen
Halogen TalentSpace offers a complete suite of talent management solutions and best-practice resource to help you build a strong workforce. It helps to easily transform your employee performance review cycle from cumbersome burden to an ongoing and strategic process. Some of the amazing features of this software include performance management, 360-degree reviews, job descriptions, learning management, compensation and more.
Free Trial Available: Yes
Business Size: Any Size
Platform: Online, Mobile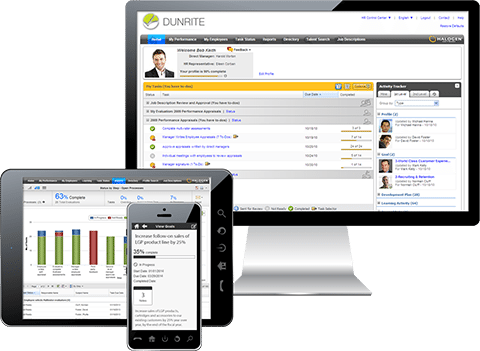 iCIMS is an award-winning platform when it comes to customer satisfaction. It is a good choice for companies of all sizes and includes extensive management features. It powers talent management programs of small, medium and large organizations worldwide. iCIMS Recruit provides you with a configurable Applicant Tracking System, allowing you to store and track profiles.
Free Trial Available: No
Business Size: Any
Platform: Online, Mobile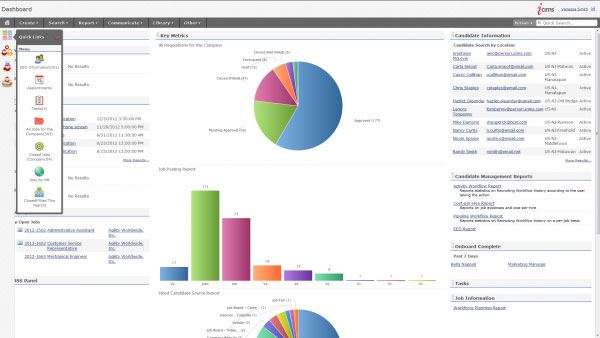 Asentis is a fully integrated HR management software suite that includes applications to span the employee life cycle ranging from recruiting, performance reviews and personnel tracking and more. With this software, HR professionals get insights about trend with deep analytics within employee metrics. Ascentis Payroll is an online payroll system to allow clients to process payroll in real-time, with live processing.
Free trial available: No
Business Size: Small and Medium
Platform: Online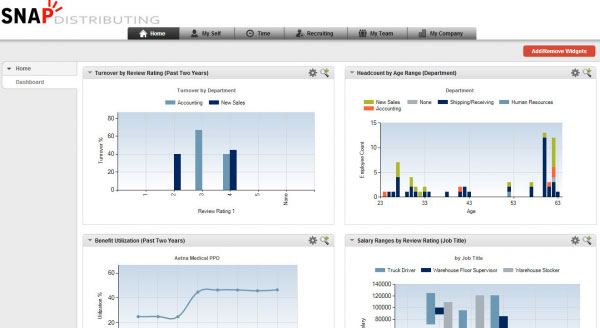 Kronos offers global workforce management solutions to help organizations of all sizes and industries. It helps you to better manage your workforce in the cloud. The various functions covered by this software include time and attendance, scheduling, absence management, HR and payroll and more. It offers cloud based solutions built for your budget and needs. It can be conveniently optimized for your industry and implemented in the cloud or on premise.
Free trial available: No
Business Size: Any
Platform: Online, Mobile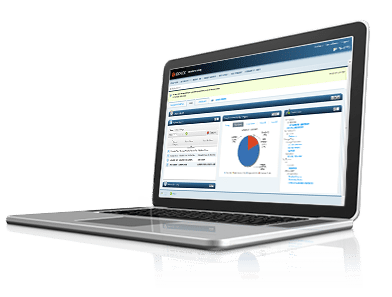 Does the HR Management Software used by your business not covered in our list? Let us know about it the comments!

If you like our content, please consider sharing, leaving a comment or subscribing to our RSS feed to have future posts delivered to your feed reader.

Please follow us on twitter @CodeRewind and like us on facebook