Windows tablets are slowly making progress in the consumer and enterprise markets. As the share of Windows is rising, we can expect more and more Windows tablets coming up soon. Lenovo has revealed the next-generation of business-oriented ThinkPad 10 tablet and this will run on upcoming Windows 10 operating system.
This latest Windows tablet is business-oriented and comes with a powerful x86 processor. Luis Hernandez, vice president, ThinkPad Business, Lenovo said, Best in class, the ThinkPad 10 highlights our extreme focus on innovation and responding to the diverse needs of our customers and tablet usage scenarios. Now the most mobile of users can enjoy the best of both worlds with the convenience of a tablet and the function of a full-PC style experience without compromising mobility, connectivity and security."
Let's get into the specifications of this newly released Windows 10 tablet:
The latest ThinkPad 10 is ideal for business users who are struggling to make their choice between a tablet and laptop. The working modes of this Lenovo tablet are flexible and it has been designed to provide you a complete PC experience. It is offering an experience of benefitting the advantages of a traditional laptop and a tablet.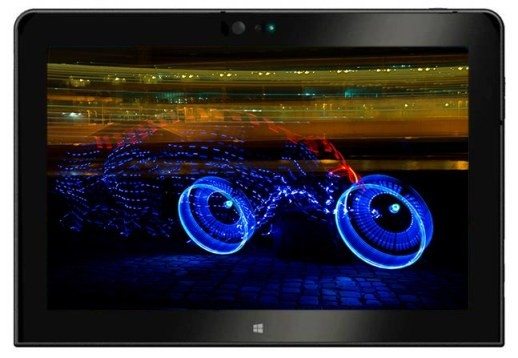 When most mobile business users are confused in making selection between a laptop or a tablet, this new Lenovo tablet perfectly fits in. It allows you to create presentations, documents, email, video calls and more. The tablet comes pre-installed on an Intel Atom quad core processor.
In terms of dimensions, ThinkPad 10 measures 256.5 x 177 x 9.1 mm and weighs 617 grams. ThinkPad 10 features a 10.1-inch display with resolution of 1,920 by 1,920. This tablet is powered by a quad-core Intel Atom Z8500 OR Z8700 processor. It comes with 128GB storage option along with the choice of having 4G LTE cellular data support.
The tablet will be available in 2/4GB RAM options and with 64/128 storage options. The display can be optioned with an anti-glare film and this will help you with outdoor visibility or the four-way Privacy film which is designed to increase privacy.
There's a 5MP camera on the back, with an LED flash and a 1.2MP shooter on the front. Some of the other configurations include Wi-Fi 802.11ac, microHDMI port, microSD card slot, USB 3.0 port and Bluetooth 4.0.

Image Credit: Lenovo
The accessories which will be available at the launch are:
Pen Pro Stylus
QuickShot Cover
Folio Keyboard
Ultrabook Keyboard
Tablet Dock
DC Charger
Protector Case
3M four-way Privacy film
Kensington MiniSaver Lock
microHDMI to VGA adapter
ThinkPad Pro provides greater accuracy and business-class security for better data protection. The tablet continues to expand the rich ecosystem of accessories including the new Folio keyboard to provide superior keyboard in a sleek case.
Some of its noteworthy features include:
Anti-Glare Film offers improved visibility in bright sunlight
4-way Privacy Film provides confidentiality in information sensitive environments
ThinkPad Pro makes navigating content enjoyable
Downloading WRITEit app allows users to get even more out of the pen-writing experience
It is due to arrive in August and ThinkPad 10 will cost from $549.
Lenovo offers business-class service and support for the tablets including custom models, laser etching, imaging and lots more. The tablet comes with optional dTPM encryption, Fingerprint Reader or smart card reader. The QuickShot cover will automatically open the rear camera when the user flips its corner.
What are your views about ThinkPad 10 Windows 10 Tablet? Let us know in the comments!
If you like our content, please consider sharing, leaving a comment or subscribing to our RSS feed to have future posts delivered to your feed reader.

Please follow us on twitter @CodeRewind and like us on facebook