Casio Pro Trek Smart WSD-F20 Smartwatch
Casio has come up with a new smartwatch called Pro Trek Smart WSD-F20. The smartwatch is now available for purchase at Amazon for $500 in two colors: black and orange. It is the successor to the older WSD-F10 and comes with Android Wear 2.0. Here, we take a look at the features of Casio Pro Trek Smart WSD-F20:
Design and Display
In terms of design, Casio Pro Trek Smart WSD-F20 looks like its predecessor and comes with built-in low-power GPS sensor. It has a 1.32-inch dual layer display. As the touchscreen is of dual-layer variety, it comes with both a monochrome mode for high visibility and low power use and a color mode for full functionality. The smartwatch comes with new darker design, standalone apps as well as better offline functionality. Also, it comes with support for Google Assistant.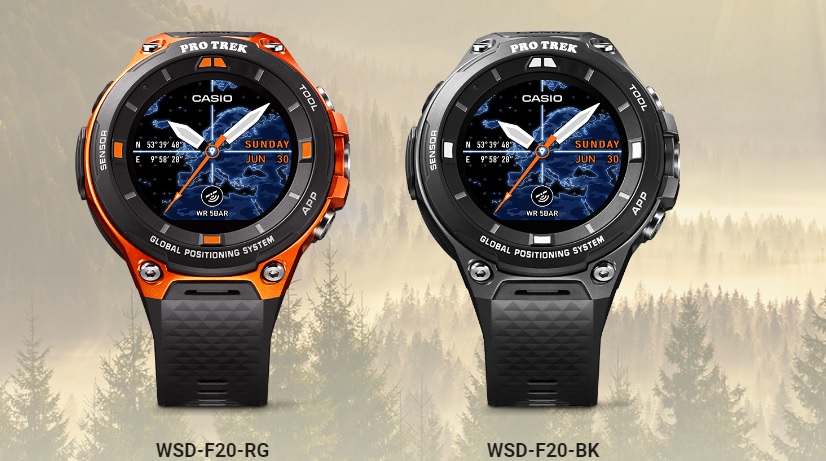 Processor
It houses 512MB of RAM and 4GB of onboard storage. The smartwatch is powered by Android Wear and is touted as the ultimate wearable for tech-savvy outdoor enthusiasts. As the smartwatch comes in built-in low-power GPS and full color map functionality, it works well even without an internet connection.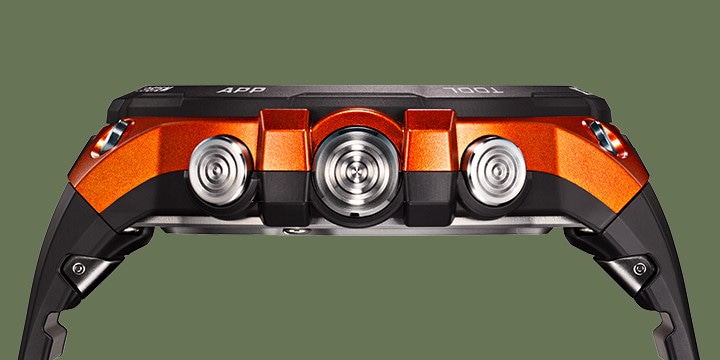 Great for Activities
When it comes to outdoor activity, the smartwatch include GPS navigation in addition to offline map usage functionality and full color map display. To ensure that it withstands a range of rugged activities, it has been tested to military standard specifications. The smartwatch comes with MIL-STD-810G rugged rating and thus, can operate within 50 meters of water.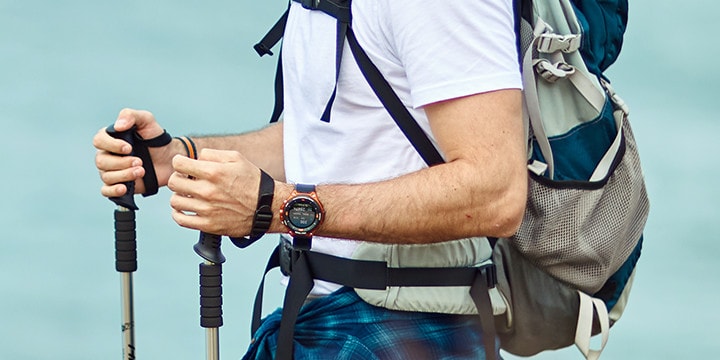 Standalone Apps
Casio Pro Trek includes new Location Memory app. It instantly reads the user's existing location and can be accessed easily by pressing a button. You can also perform a recording of the path traveled. In addition, there's a Casio's Moment Setter app. It alerts users about important moments when hiking, cycling or enjoying sports. One can also set conditions to automatically receive important alerts.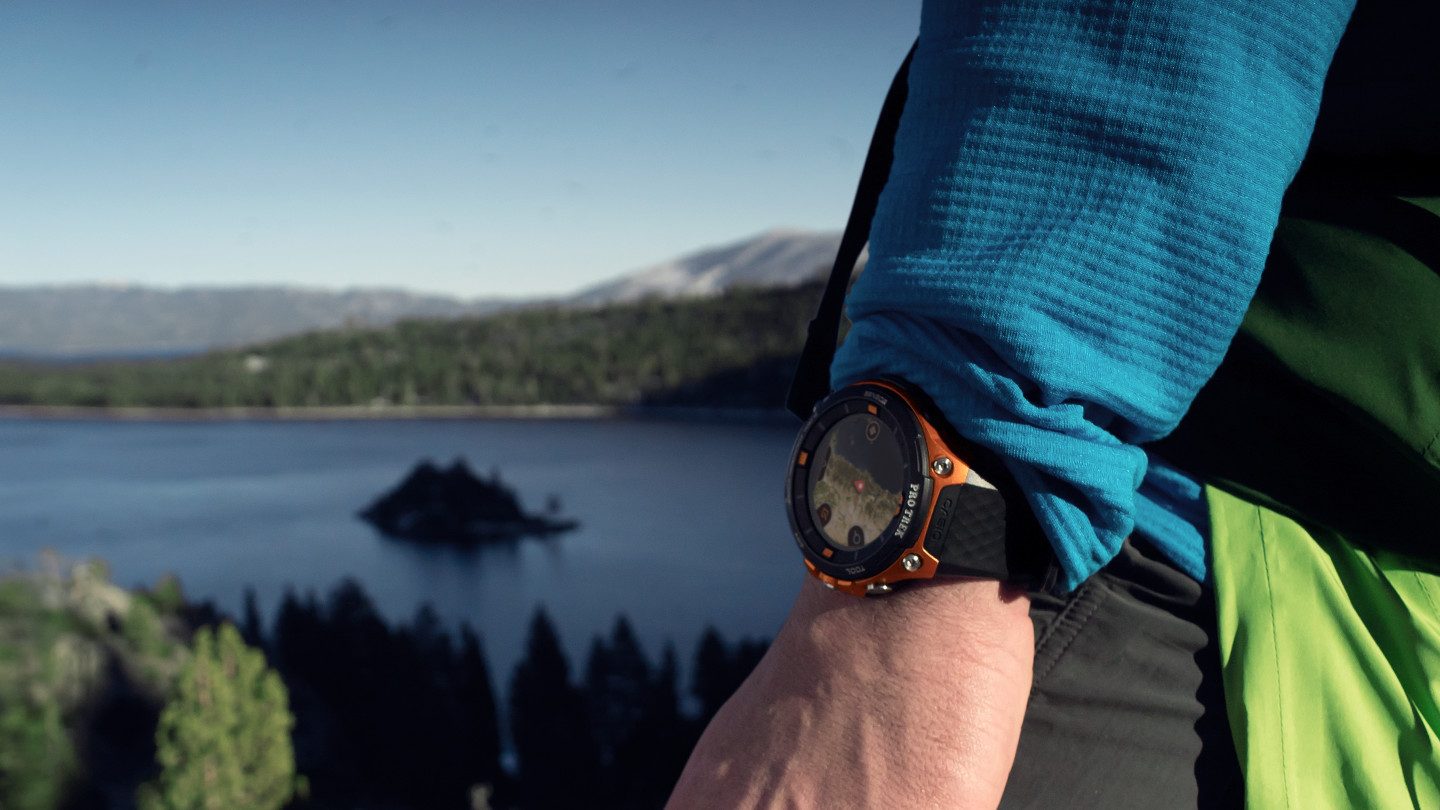 Battery
In terms of battery life, it can last up to two days on a single charge. But with GPS feature, the battery life cuts down to six hours. The maker has also included a monochrome lower power saving mode for the display.
Buy it from Amazon
A quick look at specifications of Casio Pro Trek Smart WSD-F20 Smartwatch:
Specifications
Details
Display
1.32-inch
Display Type
Dual layer
OS
Android Wear
Resolution
320 x 300 pixels
Water Resistance
50 meters
Battery
Lithium-ion
Wireless Connectivity
Bluetooth v4.1
Wi-Fi 802.11 b/g/n
Size of Case
Approx. 61.7mm × 57.7mm × 15.3mm
Weight
Approx. 92g
Sensors
Pressure sensor, accelerometer,
gyrometer, compass sensor
Price
$500
Available at
Amazon
If you want a wearable that is strong and reliable enough to handle any adventure, you can consider purchasing it.
Let us know your thoughts about Casio Pro Trek Smart WSD-F20 Smartwatch in the comments.