Digby Forever Offers Addictive Gameplay
Though there's no shortage of games that offer classic arcade experience to the gamers but the recent one that catches our attention is Digby Forever. This action-arcade game is beautifully designed to offer rewarding and addictive experience. It is chosen as our game of the week. It is a well-designed and addictive game. Every detail has been paid keen attention from graphics to soundtrack to personalization and more. You can also customize the landscape as different landscape skins are available. These skins looks cool and offer you a personalized experience.
Endless Arcade Game
A useful feature of Digby Forever is that the game starts off where you left off instead of starting at the beginning. This allows you to enjoy your game whenever and wherever you want without worrying about the continual progress.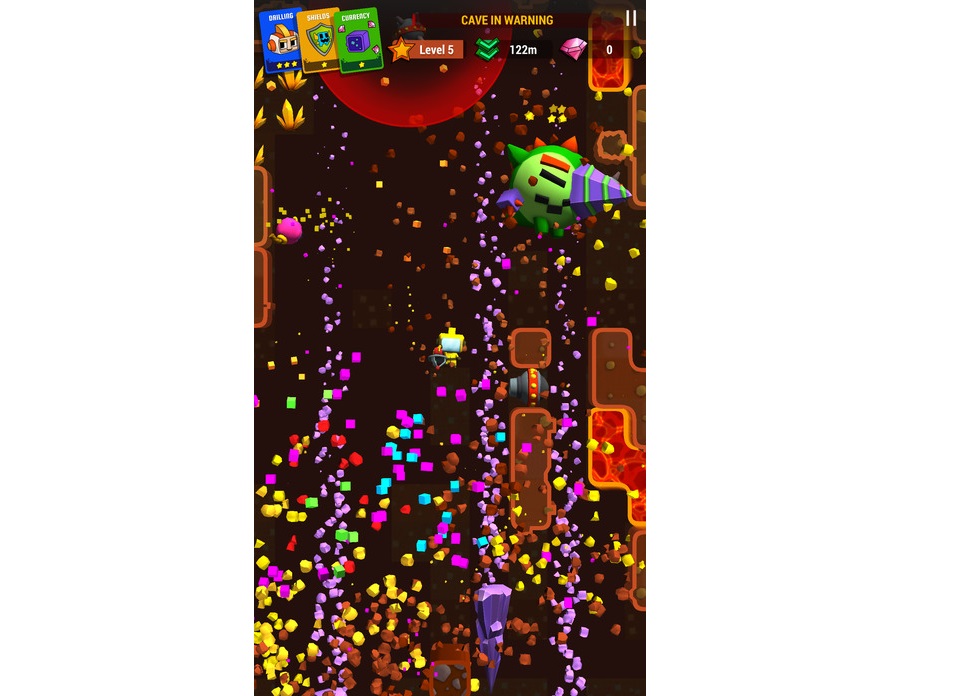 No Dearth of Enemies
Though it may not seem particularly complex but there are wide abundance of obstacles and opponents. Digby Forever involves a comprehensive range of enemies and obstacles that black your goal. In addition, there is lava as well which are easy to accidently drill into. The game involves various types of enemies in different colors and sizes. Apart from their visual personalities, each one moves and acts in a different way. As you dig deeper, the more you encounter various formations of enemies. The multiple contrasting hurdles in the path create chaotic chasing experience.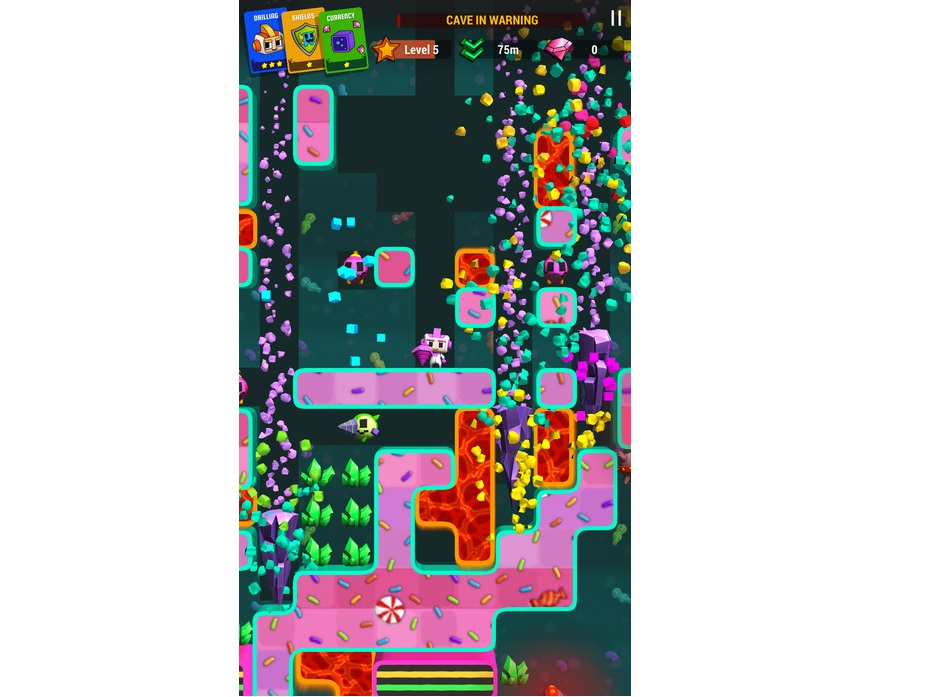 Simple Controls
The controls are simple and intuitive. You can swipe in the direction you want to go. The game includes bombs as well. When you hit any of the bomb; a red circle will appear around it. You need to be out of that red circle when it goes off.The game is simple and exciting with tons of hurdles, bombs and monsters to explore. It is likely to hold gamers looking for entirely original gameplay experience.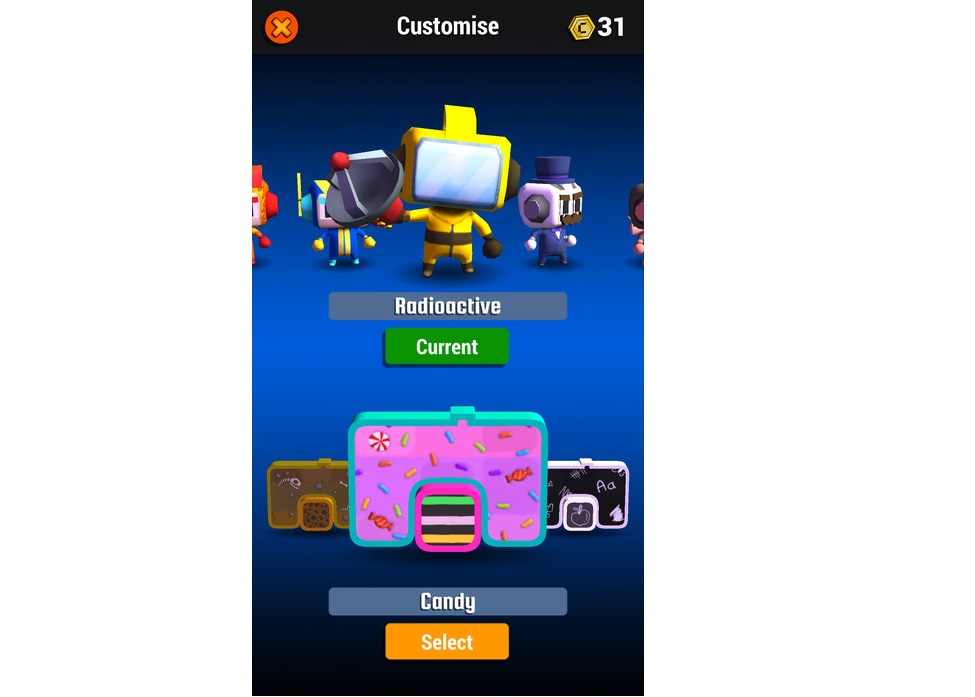 Useful Cards
The collectible cards offer special skills and good customization. You can many cards to play with. You can buy these with in-game currency. These cards have different effects ranging from saving your life to slowing down the enemies or giving rewards. The cards add-on can greatly enhance the digging and drilling experience.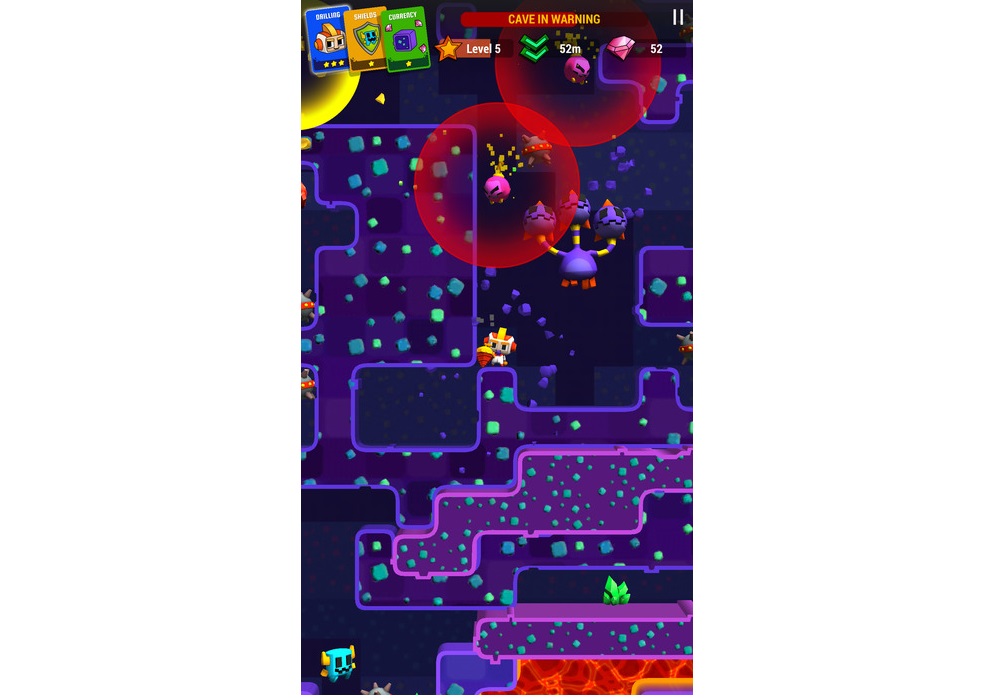 Some useful insights about Digby Forver:
Cost: Free
Ratings: 4.5 out of 5 stars
Publisher: 3 Sprockets
Requires iOS: 9.0 or later
Download it
All-in-all, the game looks good and plays brilliantly. One-touch arcade experiences are pretty good. This thoughtful and impressive game is winning good reviews from the users. Get this free game today and let us know how you feel about it in the comments!