Upgraded Samsung Notebook 9 Laptops
Samsung has announced that it is refreshing its flagship Notebook 9 laptops in 13-inch and 15-inch. The updated lineup comes with powerful new hardware and other minor design tweaks. They feature Intel's latest Kaby Lake chips, jumping ahead of its rivals. Samsung Notebook 9 lineup offers a new look this time and a refreshed lineup.
New Features
The new 13.3-inch and 15-inch Notebook 9 laptops feature upgraded specs. Both models have more or less share the same specs. The most significant feature is the inclusion of seventh-generation Intel Kaby Lake Core i7 processor along with integrated graphics. They have FHD display with resolution of 1920 x 1080 pixels. The screens have a maximum brightness of 350 nits and a relatively wide viewing angle of 178-degree. There's also an outdoor mode to offer brightness up to 500 nits and the High Dynamic mode is useful for video playback. These laptops come with 8 GB of RAM and an SSD up to 256 GB. Also, the 13.3-inch model comes with Core i5 processor as well and can have up to 16 GB RAM.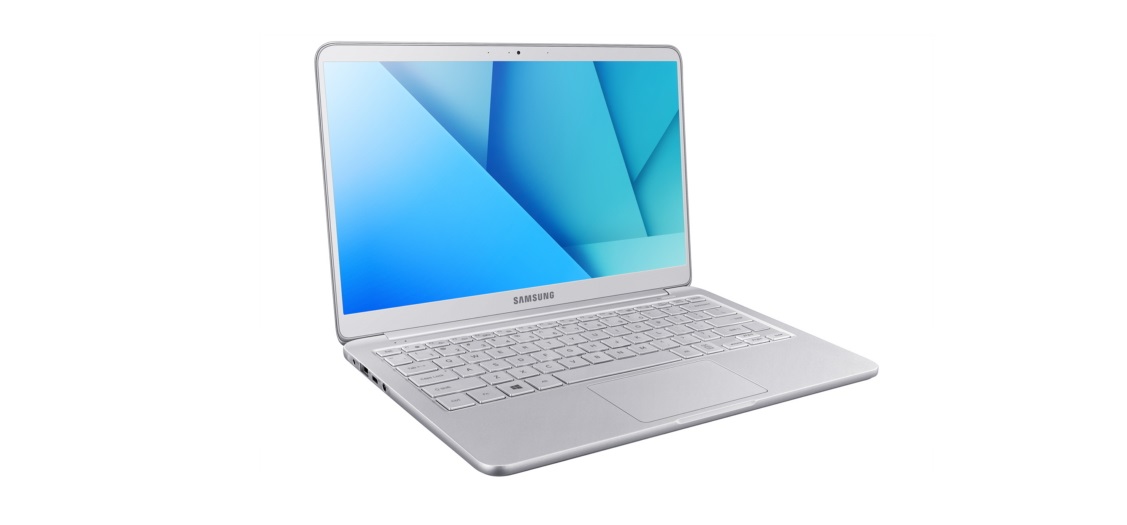 Lightweight
The 13.3-inch model is lightweight at just 1.8 pounds, less than 1 kg. The company also claims that the Notebook 9 13.3-inch is the lightest notebook available in the market today. These laptops also feature "ultra-slim bezel" with a near edge-to-edge display.
Battery Life
The battery life provided by these Notebook 9 models is about 7 hours, which is not satisfactory considering their high-end specifications. But Samsung says that you should be able to fully charge the battery in about 80 minutes or get about 2 hours of run time from a charge of 20 minutes.
The port options on the laptop include two USB 3.0, one USB-C, HDMI and microSD. The 15-inch model also has one USB 2.0 port. As far as the pricing and availability is concerned, it is not yet announced. Considering the prices of last year's models, it may be expected to start around $1,100.
A quick look at specifications of Samsung Notebook 9 models:
Specifications
15-inch
13.3-inch
Display
15-inch
13.3-inch
Dimensions
347.9 X 229.4 X 14.9mm
309.4 X 208 X 13.9mm
Weight
2.17lbs
1.8lbs
Resolution
1,920 x 1,080 pixels
1,920 x 1,080 pixels
OS
Windows 10 Home
Windows 10 Home
Processor
7th Gen Intel Core I7
7th Gen Intel Core I7
Memory
Up to 8GB
Up to 8GB for i3,
up to 16GB for i7
Storage
Up to 256GB SSD
Up to 256GB SSD
Integrated Camera
720p
720p
Battery
30Wh
30Wh
Are you excited about the release of these new Samsung Notebook 9 lineup? Let us know thoughts in the comments.