Teclast X98 Plus II 2 in 1 Tablet PC
Here is an efficient Android/Windows tablet PC that has been designed to offer you the best browsing experience. It is called as Teclast X98 Plus II 2 in 1 Tablet PC. The biggest highlight of this device is that it comes with current Android/Windows OS installed on it. Yes, you read it right! It is efficient device that allows you to take advantage of both Windows 10 and Android 5.1 operating system. Gearbest is allowing you to get this awesome device at just $175.99. Here are the details about it.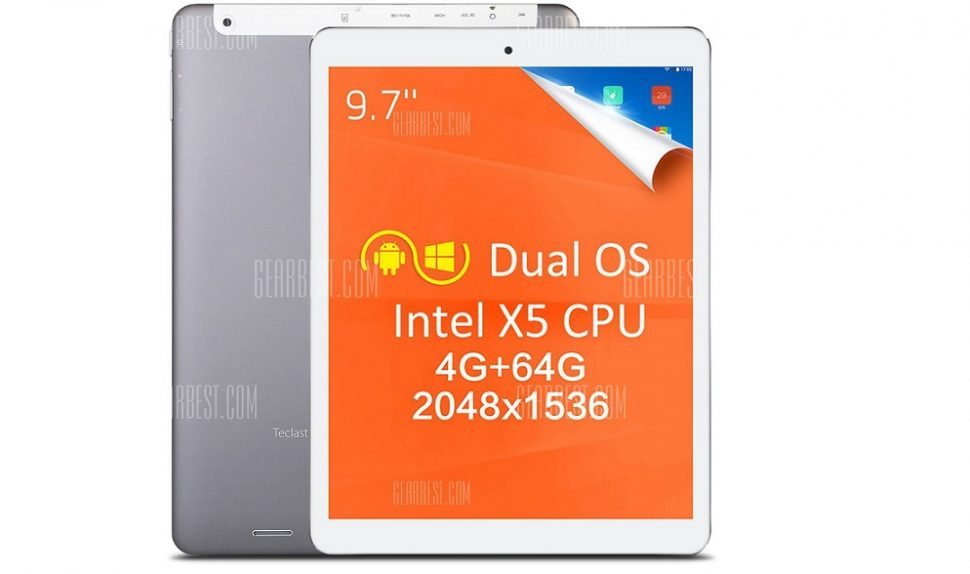 Display and Processor
Teclast X98 Plus II 2 in 1 Tablet PC flaunts a 9.7-inch retina display having resolution of 2048 x 1536 pixels. Under the hood, it is powered by dual operating systems. It functions both Windows 10 and Android operating system coupled with 4GB of RAM. In addition, it includes fifth-generation Intel Atom Z8300 graphics and eight-generation Intel HD graphics. It has 64GB of storage for storing pictures, videos, music and more.
Camera and Features
It features both 2MP front and rear camera to let you chat with friends or capture beautiful memories. You can easily connect it to an HDTV or high-definition monitor that allows you to set up two screens side by side. This enhances your productivity and lets you complete tasks efficiently. The Bluetooth 4.0 interface allows you to wirelessly transfer pictures, music and other media between the computer and Bluetooth-enabled phone or MP3 player.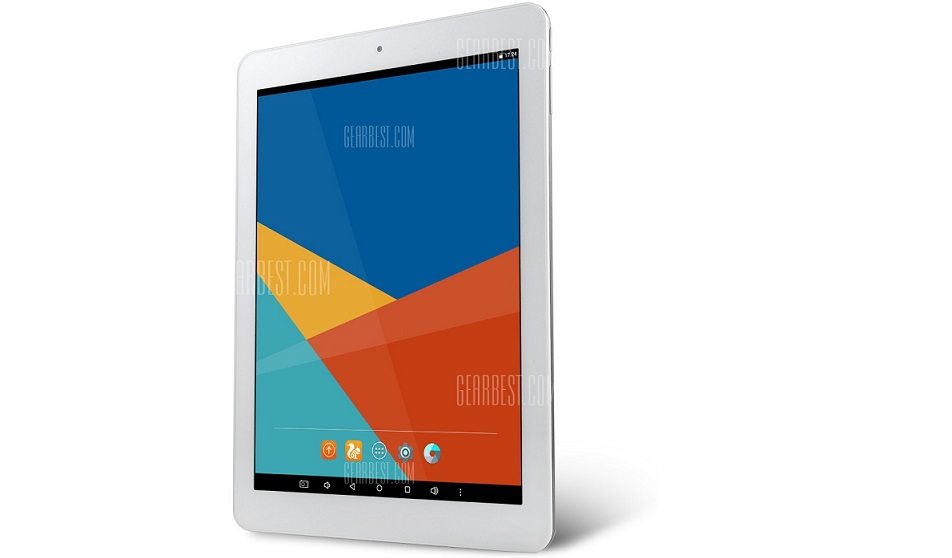 A quick look at specifications of Teclast X98 Plus II 2 in 1 Tablet PC:
Specifications
Details
Display
9.7 inch
Resolution
2048 x 1536 pixels
GPU
AIntel HD Graphic(Gen8)
OS
Android 5.1,Windows 10
RAM
4GB
Processor
1.44GHz,Quad Core
Storage
64GB
Camera
Rear Camera: 2 MP
Front Camera: 2 MP
Battery
8000mAh
What's Included
$Tablet PC, OTG cable, USB cable,
Power Cable, English Manual
Buy at
Gearbest
Get it from Gearbest
When you want to buy Teclast X98 Plus II 2 in 1 Tablet PC, it's the best opportunity to grab it at just $175.99.