OnePlus 3 Soft Gold
OnePlus 3 has been out for just over a month and there's a new "limited edition" color available for the smartphone in US. The "Soft Gold" color variant was teased last month but only graphite color was made available for purchase. Starting July 26, fans of gold devices will be able to get their hands on the latest OnePlus 3 Soft Gold.
Have a look at the launch video of OnePlus 3 Soft Gold:
The company describes this new color variant smartphone as a softer, low-profile version of the color. It mentions it as, "Today, we're introducing a new color variant of the OnePlus 3 – Soft Gold. This isn't your typical gaudy gold smartphone. We've toned the color down for a light, elegant look. To complement this more low-profile take on gold, we went with a subtle texture reminiscent of holding fine, silky-soft sand. Press photos and product renders don't do it justice; you'll have to experience the OnePlus 3 Soft Gold for yourself to truly understand what sets it apart."
OnePlus 3
OnePlus 3 Soft Gold is launching on OnePlus website at 12:00pm EST for US customers. It will be launched in the EU starting on August 1 along with Hong Kong and Canada customers are also able to purchase it that day. The company will be selling this variant in limited quantities. The sales for the new variant will be on the official website OnePlus.net.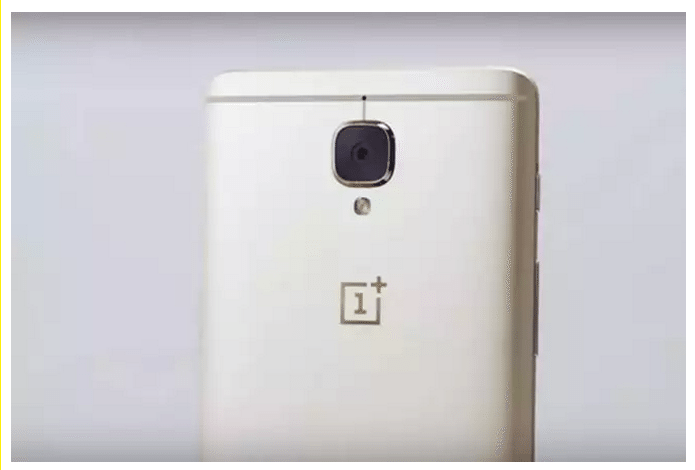 Except for the color, the smartphone comes with the same design language and internal hardware. The cost also remains the same. To recall, OnePlus 3 sports a 5.5-inch full HD display with Gorilla Glass 4 Shield. It is powered by Qualcomm Snapdragon 820 quad-core processor coupled with 6GB of RAM and 64GB of inbuilt storage. It is backed by 3000mAh battery which comes with Dash Charge.
Availability Details
United State of America: 12:00 p.m. US Eastern time, July 26
European Union: 12:00 p.m. CEST, Aug 1
Hong Kong: 6:00 p.m. Hong Kong Time, Aug 1
Canada: 6:00 a.m. Canada Eastern Time, Aug 1
Are you interested in getting the soft gold version of OnePlus 3? What are your thoughts about this new color? Share your views with us in the comments.