Fitness trackers like smartwatches, bands are common these days but now technology is also woven in socks. Yes, Sensoria Fitness Smart Socks put fitness tracking on your feet.
About Sensoria Fitness Smart Socks
The socks look like a pair of normal footwear with an anklet magnetically attached to one half of the pair. These are designed like an electronic board and are fabricated with conductive fibers to transfer signal from sensors to the anklet. They are laden with sensors to measure the pressure while you run. The proprietary textile sensors are integrated in each sock and they run across the top and bottom.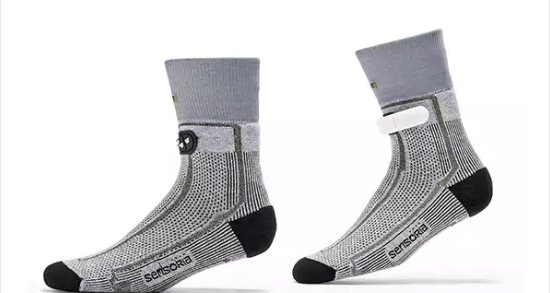 Design
The Sensoria Fitness smart socks are labeled left and right and come in adult sizes small, medium, large and extra large. There are three pressure sensors inside the socks and two are around the ball of the foot and one is just near the heel. The ankle cuff snaps into a row of rounded spikes at the top of the socks.
When the anklets are on and socks roll over them, they pretty much disappear.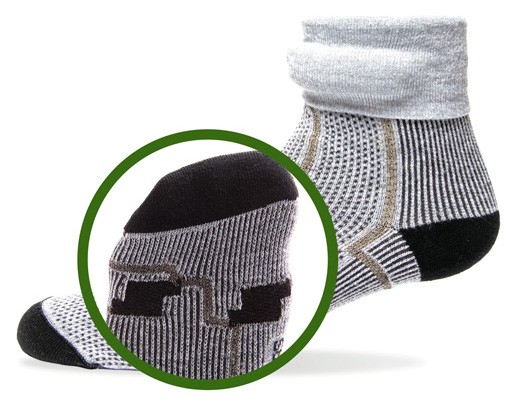 Performance
The socks are connected to a detachable Bluetooth anklet that provides accurate information about walking speed, burned calories, distance and steps. In addition to this, you will also get details about walking rhythm, incorrect running styles, weight distribution, foot landing techniques and more.
Sensoria's complimentary mobile app works on both iPhone and Android smartphones. Sensoria Fitness app collects data wirelessly and displays it in an actionable form. Users can enter their goals and basic metrics of height, weight and shoe size and can also select the type of running shoe. The sensors take into account the shoe's construction and level of support. The app also provides a virtual running coach. The app provides helpful definitions for each of the terms.
Sensoria says that four pairs of socks when used up to four times per week should last about one year.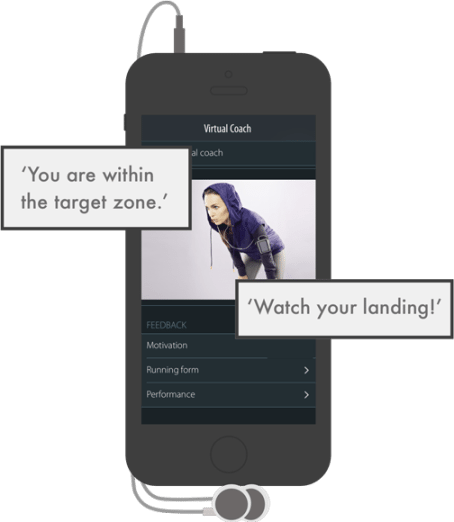 Pricing
The package including two pairs of socks, the anklet and the USB charger costs $199. Packs of two additional pairs of socks are available for $49. You can purchase these smart socks by clicking here.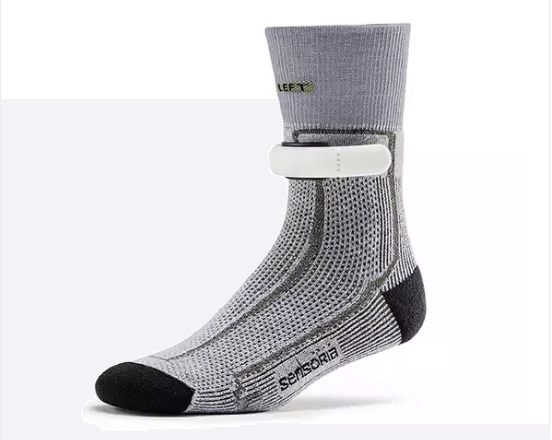 ---
Pros:
Completely machine-washable
App works for both Android and iOS
Real-time data output
Cons:
Works on one foot at a time
---
Wrapping up
Sensoria has created socks that work seamlessly to provide important feedback to anyone who cares about running. The anklets and socks are one of the best training tools that help runners in improving their skills.
For avid runners and technology lovers, wearing Sensoria Fitness smart socks is a rewarding experience.
Do you like these Sensoria Fitness smart socks? Share your thoughts in the comments!