Forget to call back someone that you need to? Forget to reply to an important email from your boss? Need to capture something important quickly? With ClickMe, you will never forget something to complete the task. It creates a variety of reminders with just one or two clicks.
About ClickMe
ClickMe is an impressive productivity app that helps you with your daily chores. This simple and easy to use app ensures that you never forget your responsibilities by setting reminders in a practical way. It allows you to capture any reminder in a matter of just a few seconds. To-do lists take a lot of time and updating them every now and then for each new addition seems impractical. Here, Click Me perfectly fits your needs.
You can easily take a screenshot of an important mail from your boss that you need to reply to so as to not to forget. The app can also be used to take a voice note when you are on your way to work. With this app, you can also set a manual reminder and share reminders with contacts as well.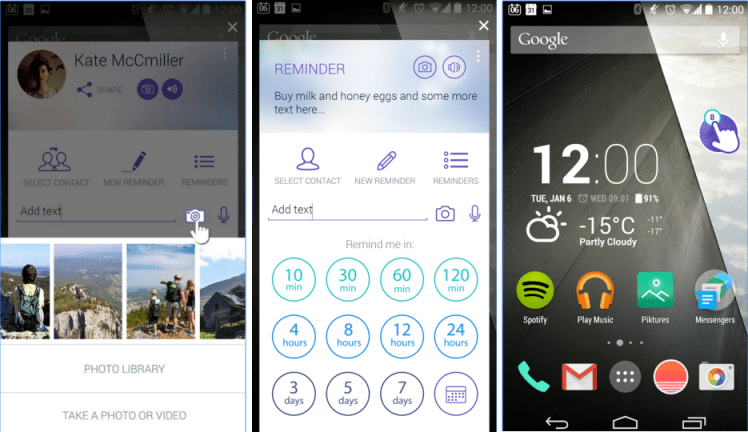 ClickMe can also be synced with your email account so as to have all reminders in a calendar. A popup appears on the screen when a reminder is due and allows you to edit or delete the reminder. You can directly message or call the contact included in the reminder from the app itself. ClickMe also allows you to take a picture or use an image from photo gallery for creating reminders.
When you are extremely busy and need to call someone back, this app is your best friend. It automatically appears every time when you hang up on a phone call to let you set automatic reminders for increments of time. Just capture the content and select the time frame and then, you need not to worry about reminding anything.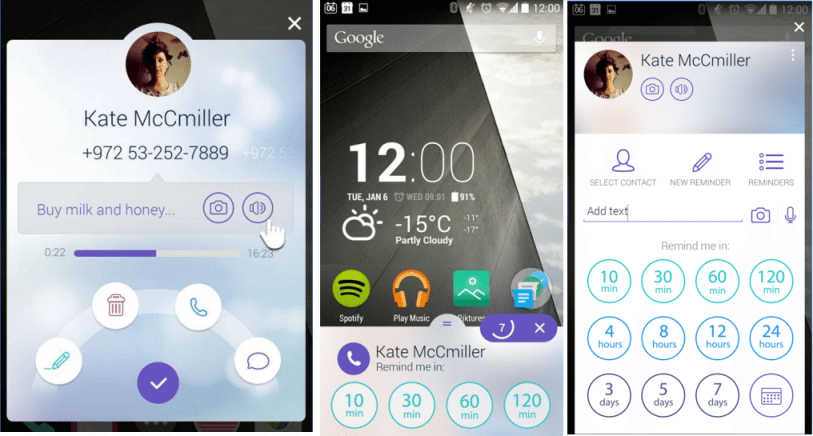 ClickMe works on the following:
Any Contact
Captured Screenshot
Recorded Voice Memo
Text
Picture
Calendar Event
Useful insights about ClickMe:
Cost: Free
Ratings: 4.4 out of 5 stars
Publisher: ClickMe A.S. LTD.
Size: 6.6M
Requires Android: 4.1 and up
Download ClickMe for Android
All-in-all, ClickMe is a nice Android app that deserves your attention and time to get your time back.
Have you tried ClickMe? If not, give it a try and let us know how you about it in the comments.
If you are an app developer and want to include your app in our App of The Week section, contact us today!