If you have ever wished to watch the US version of Netflix outside America, then your wish has come true. UnoTelly is a relatively new service in the tech industry that let you access online streaming TV channels. It enables you to enjoy DNS and VPN services without facing any geo-restriction problem. This great service is capable of going beyond the narrow boundaries by providing streaming online TV.
Most popular streaming networks and channels do not allow access to their services from certain countries due to copyright issues. Based on your location, it filters your IP address and you are not allowed to access online streaming. The most prominent feature of this dynamic DNS service is that it has made impossible efforts into possible ones. It has allowed an unimaginable task of providing access to worldwide TV channels. This service allows a user to enjoy unlimited channel irrespective of his device or location. They have DNS servers located in the regions where servers are not blocked and help you bypass the restriction barrier.
How it works?
UnoTelly offers both VPN and UnoDNS service. Just sign up for your account in UnoTelly and you are then prompted to change your DNS addresses. To stream online content, UnoDNS service changes the current IP address. Installing the setup is a hassle-free process and it offers comprehensive guidelines for the installation. The product offers more than 25 channels to users including Amazon, MTV, Netflix, HuluPlus and many more.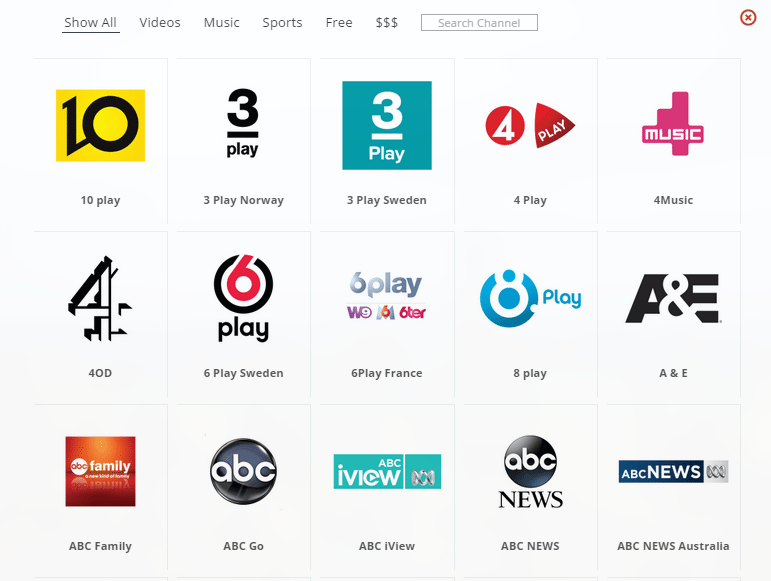 What are its special features?
The most impressive feature is their Dynmo feature that allows you to select the region of the website. It covers vast majority of devices such as PC, Smartphones, iPad, Android-based devices, Google TV, Sony players, all routers and more.
The service comes with a prompt customer care service and users can easily understand the entire process.
In addition to UnoDNS, one can also use UnoVPN which comes beneficial when you don't have access to your DNS settings.
Some of its noteworthy features include incredible speeds, unlimited bandwidth and great versatility.
UnoTelly processes all requests through their own DNS servers. It creates a network tunnel from your device to the servers. It makes your IP address appear as if your location is US or UK. There are more than 370 unlocked channels that you can watch. UnoVPN also lets you install apps requiring a UK or US IP address.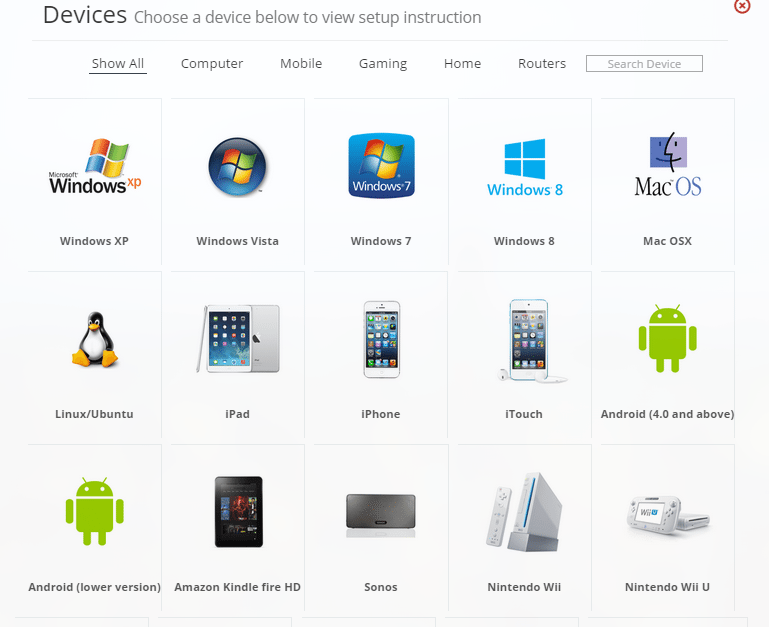 Pricing
A user can try out their 8-day Gold Trial package to get an insight about their features. When you are satisfied, you can activate gold or premium plan which comes with 100% refund guarantee. There are two pricing plans for UnoTelly; premium at $4.95/month and gold at $7.95/month.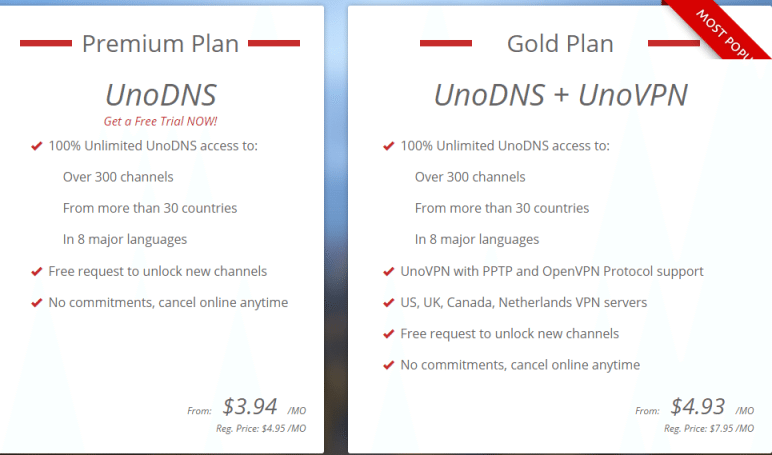 ---
Pros:
Easy setup
Robust connection
Dynamo
Lots of devices and channels
Cons:
Competition from free alternatives
---
Wrapping Up
For all those who are fond of international cinema and art, they will find subscribing their package is worth the money. UnoTelly has carved a unique identity for itself with an easy installation process and unique set of features. All-in-all, we have an immensely enjoyable experience using this service.
So, what have you been waiting for? Try it today and let us know how you feel about it in the comments!
If you like our content, please consider sharing, leaving a comment or subscribing to our RSS feed to have future posts delivered to your feed reader.

Please follow us on twitter @CodeRewind and like us on facebook