HelloFax has emerged itself as a major player in the online fax services industry. This fax service faxes your important documents to email addresses. The main differentiator from other online fax services is that you can sign documents electronically, without using a printer or scanner. This online fax service allows you to upload a document, edit and sign it on your computer and then send it off.
Functionality
HelloFax system boosts a straightforward, user-friendly interface to make sending faxes very easy. It is completely customizable and you can set up as many fax lines and users as you need and route inbound faxes in any way. It makes fax paperless. You will receive fax in PDF format and can upload it to send to the recipient directly. The service ensures that there's no sensitive information left out in the open and all transmissions are encrypted with bank-grade level of security.
Fresh Design
HelloFax comes with a clean and intuitive design and a unique look. Interface in online fax industry has a tendency to feel outdated but HelloFax has taken the opportunity to transform it with a modern spin. It offers a pleasant user experience.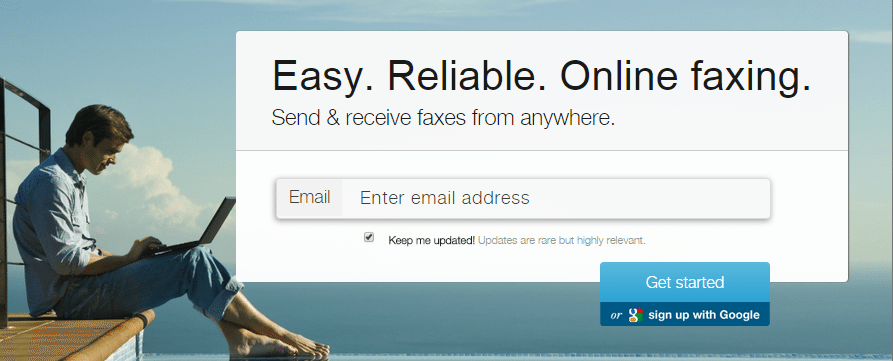 Integration with Cloud Services
The best feature is the integration with Google Drive, Box, Dropbox, SkyDrive and Evernote. It has also released a plugin for Gmail to sign documents without any need to leave your email account. It is completely integrated with many cloud documents but there are no apps for your phone or tablet.
It enables you to send an unlimited number of documents in each fax, with a limit of 30MB per document. One can forward faxes to up to ten recipients with no option to schedule fax deliveries.
Pricing and Packages
HelloFax provides four different plans to fit your budget and anticipated fax volume. Let's check out the details.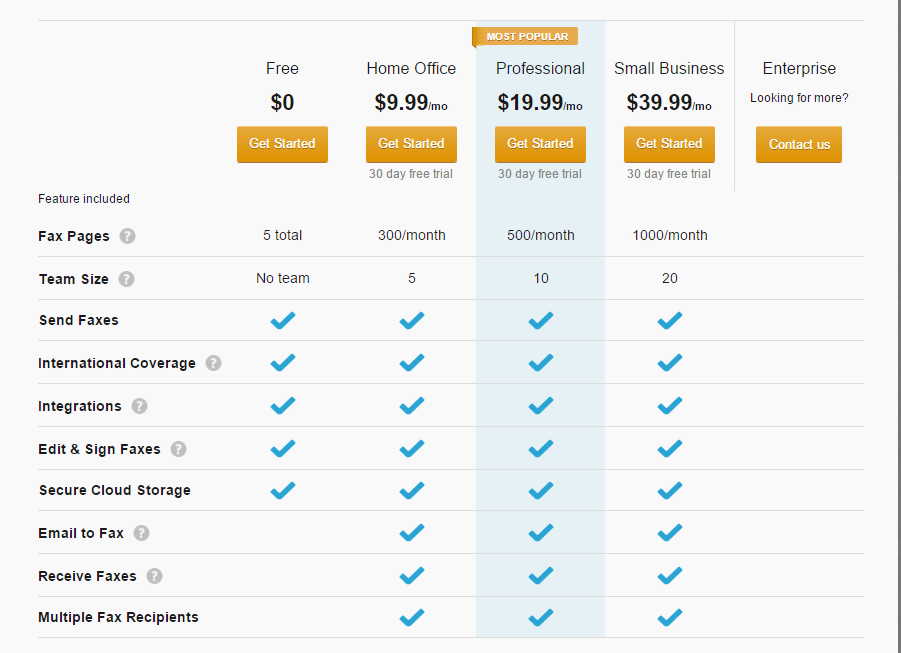 ---
Pros:
Multifunctional digitalized signature tool
Stylish design
Cons:
Limited contact management resources
Minimal support
---
Final Words
All-in-all, HelloFax is a useful online fax service that allows you to access all of your cloud documents, which you can easily fax. With its cloud integration, it enables quick sending of necessary documents via fax. It is one of the best online fax services for document integration but falls short when it comes to support.
Do you use HelloFax or some other online fax service? What are your thoughts about them? Let us know in the comments!
If you like our content, please consider sharing, leaving a comment or subscribing to our RSS feed to have future posts delivered to your feed reader.

Please follow us on twitter @CodeRewind and like us on facebook