Concrete5 is a reputable and popular CMS platform used for creating and running website. It is free, open source, easy to use and extend. It also provides hosting and enterprise solutions. today, we are evaluating whether Concrete5 is a worthy CMS for your website or not. We are considering a number of factors to get better insight of this CMS. Let's explore its features.
Usability
Usability is the first area to consider when talking about any CMS. A good CMS should be easy to use and set up and Concrete5 perfectly does it. It is a user-friendly software that you can conveniently use to build your website. It has been primarily designed to create and edit content form front end of site like Drupal. Once you have logged in control panel, you can navigate to front end where toolbar appear providing you a variety of editing options. When you hover over an editable area and click, it will bring up a context menu which options to work within that area. It comes with a drag-and-drop feature, that's useful and makes things quicker.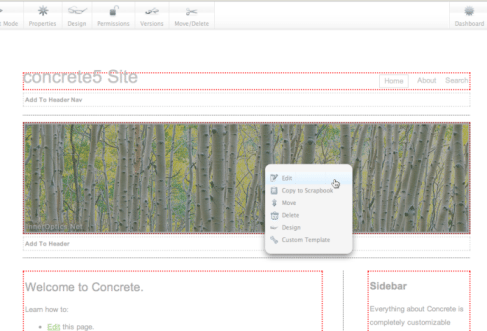 Concrete5 has also implemented meta tag functionality on per page. You can also add your own attributes or choose from the available ones. Speed Settings tab allow you to modify your catching options and Design button gives you the ability to modify the page type and choose a theme to apply to the page.
Customization
Concrete5 comes with basic templates by default. The software includes a WYSIWYG editor that lets you easily edit existing pages. You can edit the page, fix or change the text but overall layout is determined by the template. Concrete5 comes with many different types of Blocks that you can drop onto your page. You can add Blocks to pre-existing columns or can also write PHP code to create your own. The style and feel can easily be customized as per your needs.
As compared to WordPress and other big competitors, Concrete5 offers a less number of themes that are available for free and premium.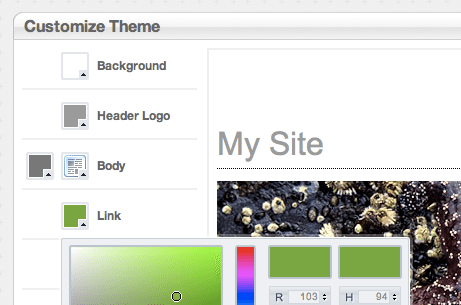 Help and Support
Concrete5 has an active user base and community. You can participate in active forums, chat sessions and subscribe to newsletter. The documentation is one of the best features of this CMS. Every aspect is detailed to meet the needs of editors as well as developers. But, at the same time, there's no straight way to look for the Codex from the CMS itself.
Also, you can link your site to Concrete5 community to auto install themes and addons.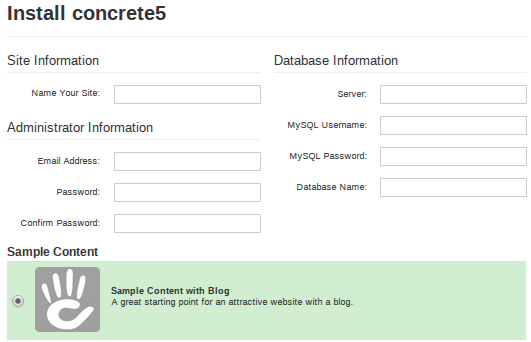 A quick look at Concrete5:
| | |
| --- | --- |
| Specifications | Details |
| Intended Users | Small and mid-sized businesses |
| Supported Languages | English |
| Supported Countries | USA |
| Mobile Interface Availability | Yes |
| Free and Open Source | Yes |
| Devices Supported | Web-based |
| Support Options | Forum, Knowledge Base |
| Software by | Concrete CMS Inc. |
---
Key Features:
Ease of use for content editors
Vibrant community
Free and commercial themes
Open-source
Easy to set up
Shortcomings:
Sources of development expertise are limited
No certification available
---
Wrapping Up
Concrete5 is one of the popular CMS available today. It makes running of a website easier than ever. You just go to any page in your website and the editing toolbar will give you all the controls to successfully update your website. You're sure to love its user-friendly administrative interfaces.
Concrete5 is completely open source and free to use. If anyone has had experiences with Concrete5 they'd like to share, I'd love to hear them in the comments.
If you like our content, please consider sharing, leaving a comment or subscribing to our RSS feed to have future posts delivered to your feed reader.

Please follow us on twitter @CodeRewind and like us on facebook