When you're looking for a clean, responsive and feature rich theme for your WordPress site, Divi Theme perfectly fits in. Divi allows you to create beautiful dynamic websites with ease. It offers a smooth professional finish to the website and looks elegant and stylish. Divi is one of the popular themes from Elegant Themes and really deserves the price by itself.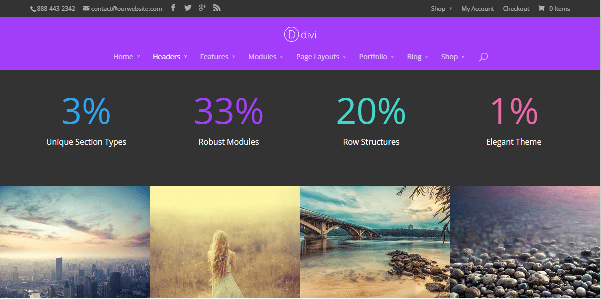 Let's have a detailed review of Divi Theme and check out what its features are:
Features of Divi Theme:
Ultimate in Customization
With its pre-made layouts, the theme allows you to customize the layout your way. It gives you ultimate flexibility in creating layouts and customizing them.
33 Robust Modules
A grand number of 33 robust modules allow you to create a unique website that will stand out from the crowd. You can also change the orientation of the theme and make your website look horizontal or vertical.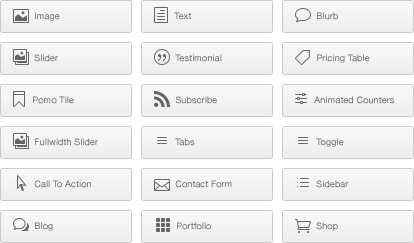 Awesome Page Builder
This Responsive Theme is a Page Builder that allows you to design all pages in the backend on your site without any coding. Building a page has never been that easier. You can create amazing page layouts without understanding the complexities of CSS, PHP or HTML. Just follow a few steps and a page will be created. Start with Section, then add a Row, insert a Column and add Module. Now, you can add content to the modules.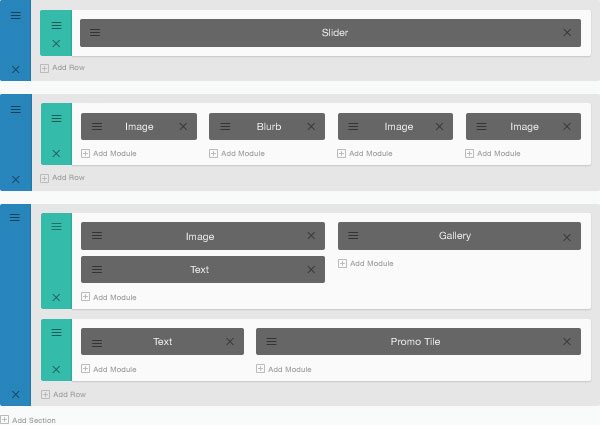 Rock Solid Security
Since WordPress is the most widely used open source CMS platform, security should be the top of the list for any website owner. Divi theme earned the Sucuri seal with 0 code audit issues. Elegant Themes partnered with Sucuri.net to make Divi tighter than Fort Knox. Sucuri found zero issues with the theme, and you can rest easy knowing your previous website is safe.
Predefined Layouts
One of the amazing features of the Page Builder is the Predefined Layouts. These layouts save a lot of hassle and time when building websites. Another extraordinary feature that we really like about Divi theme is the Drag & Drop page builder. The builder can be easily accessed from standard WordPress page editor. Divi theme makes use of three-level hierarchical system of section, rows and modules. With so many predefined layouts, you can really get creative.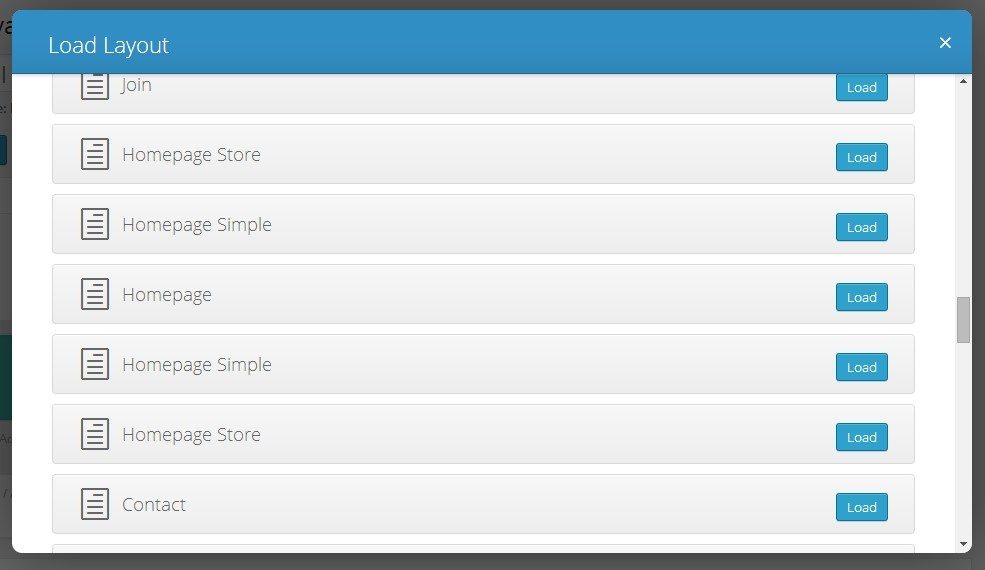 Also, you can easily export your layouts to another WordPress website using Export Page Builder Layouts Feature.
Beautiful Landing Pages
With Divi theme, you can create standalone landing pages and there is also an option for blank page. This will remove the header and footer areas from individual pages. The portfolio module now includes Fullwidth Portfolios and Filtered Portfolios which allows users to display their work in the way they like.
---
Pros:
Multi-purpose WordPress theme
Excellent flexibility
Value for money
Ease of functionality
Straightforward to use
Cons:
Chances of clashing it with plugins that offer same functionality
Documentation for experienced developers is lacking
Customizing Divi in a unique way is difficult
---
Pricing
Divi is available in three membership plans. The entry level personal license costs for $69 per year and you will have access to all WordPress themes, and updates. You can use it on any number of sites and can build websites for clients as well. You can upgrade to developer license at $89 per year and here, you will also get access to their 4 WordPress plugins and Photoshop files to customize the designs. Third plan is for lifetime license and it costs $249 which is a one-time fee.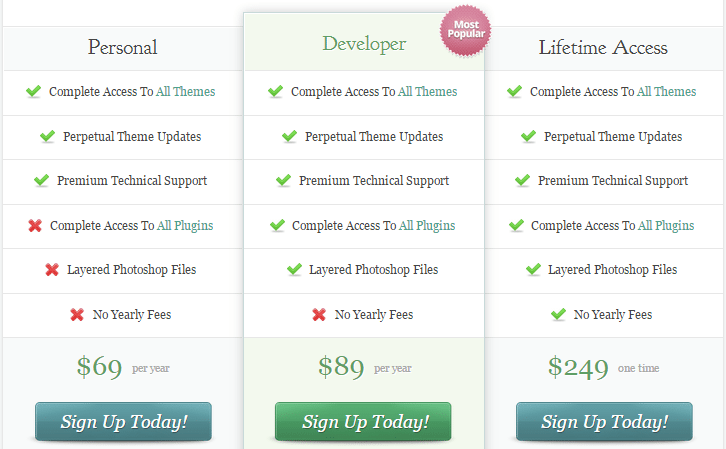 Final Thoughts
All-in-all, Divi is an impressive WordPress theme that comes with an excellent Page Builder with Predefined Page Layouts. It provides you a practical solution to creating some of the best looking websites quickly. You can really do a lot of customization without touching code to get a unique look. Also, as the theme is fully responsive you can easily configure your website. This will allow your users to enjoy the most pleasant browsing experience.
What's your opinion of this well-known WordPress theme solution? Let us know your thoughts in the comments section below!
If you like our content, please consider sharing, leaving a comment or subscribing to our RSS feed to have future posts delivered to your feed reader.

Please follow us on twitter @CodeRewind and like us on facebook